Two Iran-backed Iraqi militias have called for terrorist attacks to be launched against Saudi Arabia.

Spokesmen for the Iran-backed Kata'ib Hezbollah and al-Nujaba Movement, which both fall under the wider umbrella of the mainly Shia Popular Mobilization Units (PMU) militias, issued statements on Saturday which called for "Jihadi operations" in Saudi Arabia.

Statements amid Iraqi official visit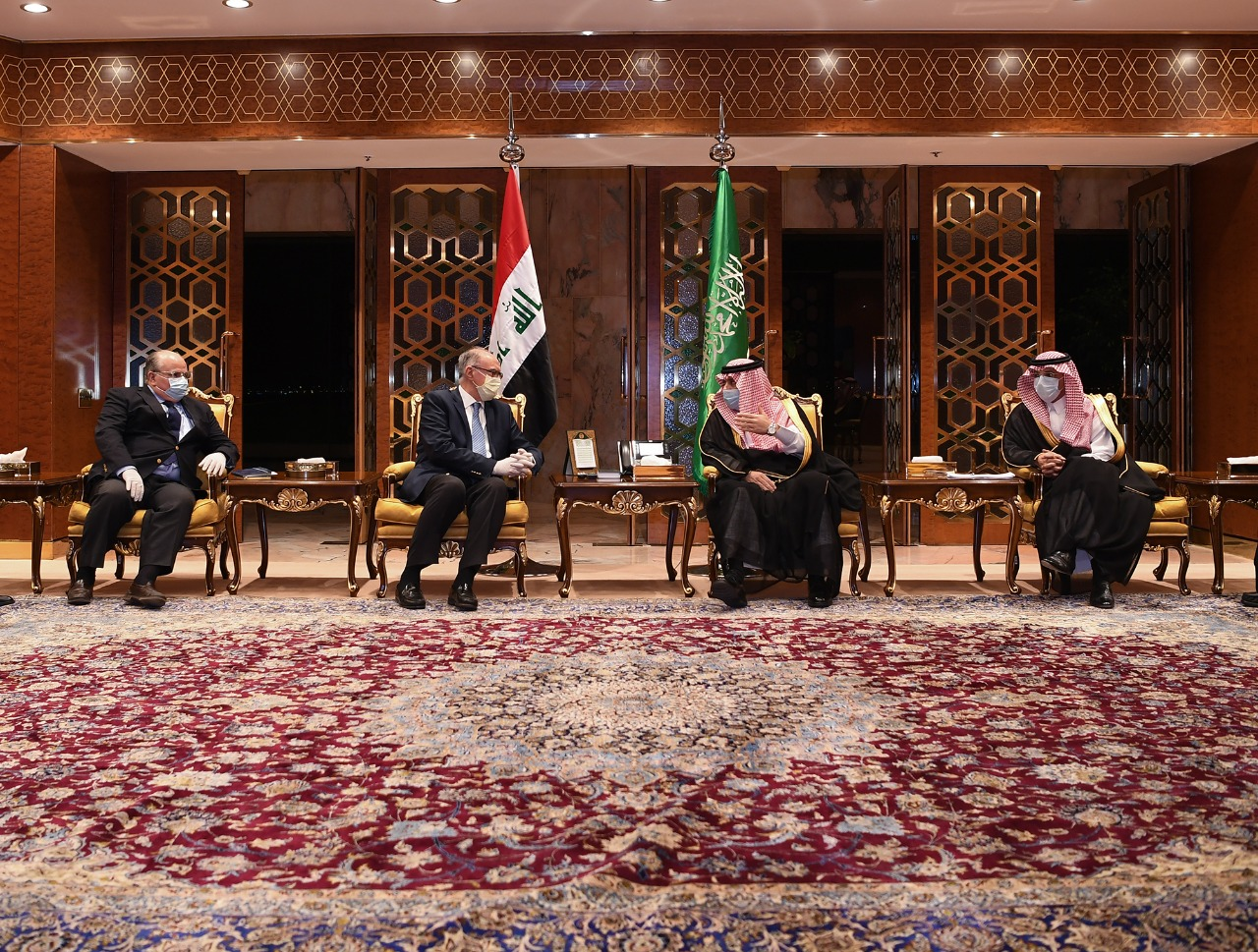 Iraqi delegates to Saudi Arabia meet at distance. (Twitter, SPAregions)

Allawi and his delegation met with several ministers to discuss common topics including oil, economy and relations between the two countries.

Saudi Arabia's Vice Minister of Defense Khalid bin Salman issued a message of support on Twitter to neighboring country Iraq following Allawi's visit.

"We hope Iraq will return to be an Arab pillar, rising strongly, and for the people to live a life they deserve in peace and wellness," he said. "The Kingdom stands with Iraq to support it in the path of progress, peace and brotherhood with its Arab neighbors."

Saudi Arabia also decided to send its Ambassador back to Baghdad, which a first step in a decision to reconcile relationships between the two countries.
SHOW MORE
Last Update: Sunday, 24 May 2020 KSA 14:42 - GMT 11:42