Saudi Arabia has announced the Eid al-Adha holiday dates for private and public sector employees, official Saudi Press Agency reported on Monday.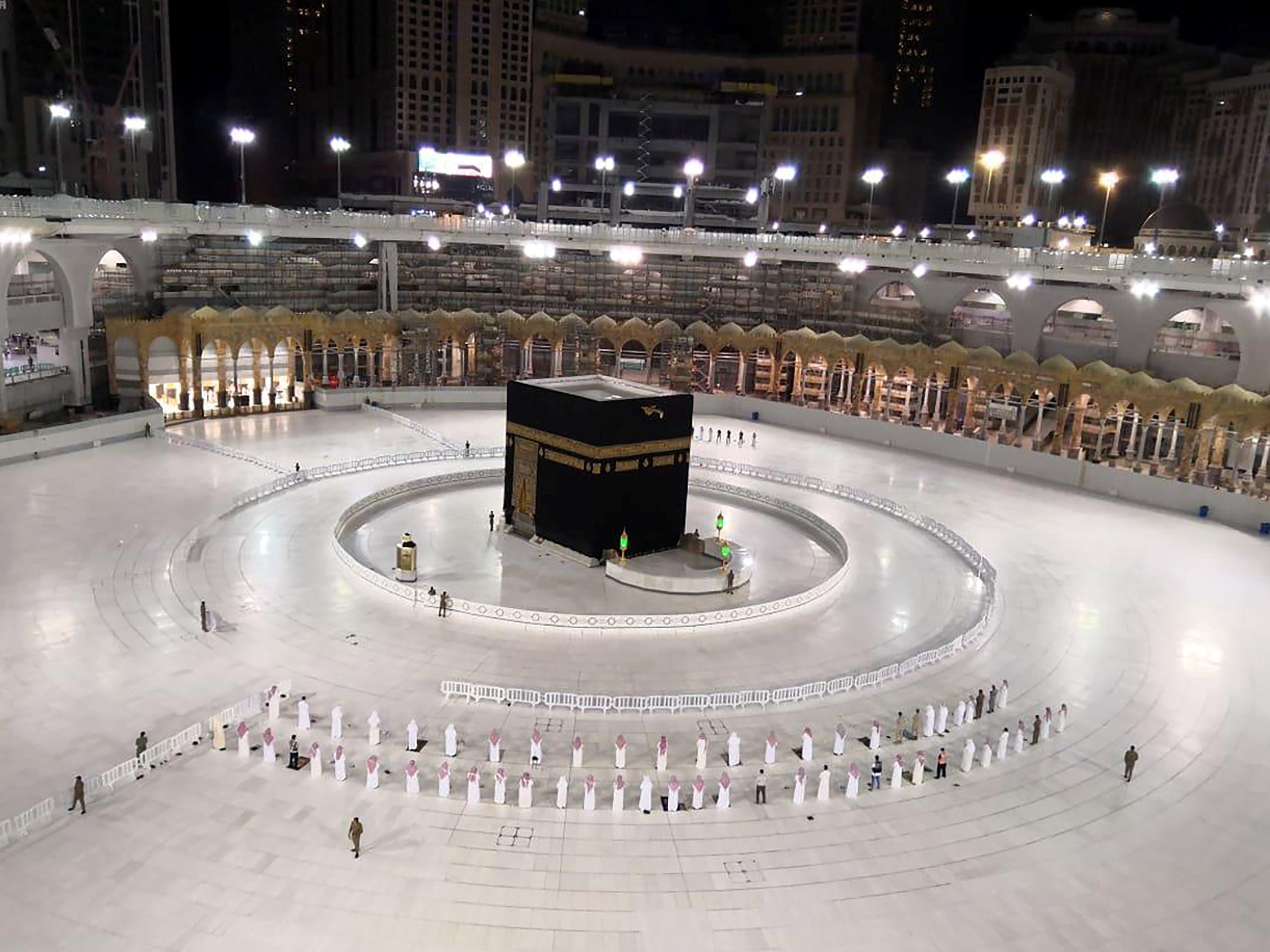 A small group of worshippers pray at the Holy Kaa'ba in the Grand Mosque while practising social distancing amid the coronavirus pandemic, in the Holy city of Mecca, Saudi Arabia, May 4, 2020. (SPA via Reuters)

According to labor laws, if the holiday dates fall on an employee's usual weekend, he or she shall be compensated for the days before or after the holiday, according to a Ministry of Labor and Social Development statement carried by SPA.

Eid al-Adha is celebrated by Muslims around the world one day after the annual Hajj pilgrimage ends. It also commemorates the day prophet Ibrahim was willing to sacrifice his son as an act of obedience to God's command.
SHOW MORE
Last Update: Monday, 27 July 2020 KSA 08:39 - GMT 05:39