A Yemeni man on a mission to "save the Quran" has perhaps picked up more than he'd bargained for, after finding more than 3,000 discarded copies of the Islamic holy book over the past five years, piling them up at his home.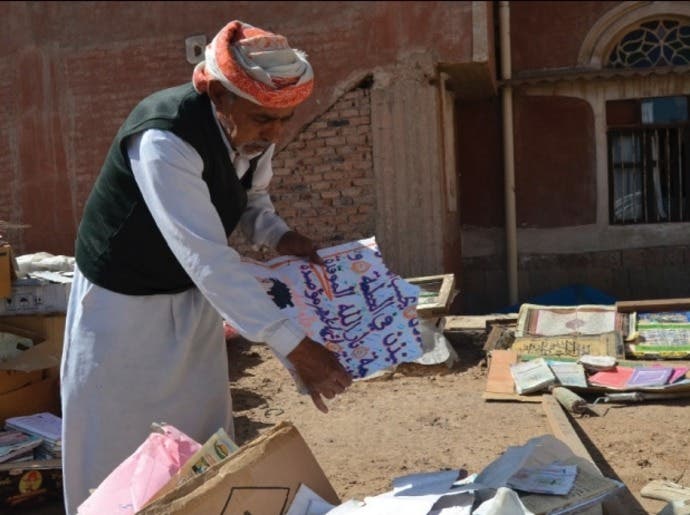 In addition to holy books, Badi collects newspapers, wedding invitations and pamphlets—any material on which the name of God has been written. (Photo Courtesy: Yemen Times)
"I've been doing this since the end of 2008. I get out after the morning prayer, or anytime really, and I walk to search for them [copies of holy Quran]. I feel very happy when I find some and I take them with me to the house," Badi told Reuters news agency this week.
SHOW MORE
Last Update: Monday, 20 May 2013 KSA 15:38 - GMT 12:38