At least 79 members of the Lebanese militant group Hezbollah have been killed fighting alongside the Syrian army in the town of Qusayr since last week, a watchdog said on Monday.

"The number of Lebanese Hezbollah fighters killed in recent months in the outskirts of Damascus and Homs has risen to 141," the Syrian Observatory for Human Rights said in a statement.

"That includes 79 fighters killed from the period starting at dawn on May 19 to dawn on Sunday yesterday, killed by mines, snipers and fighting in the town of Qusayr and its surroundings," the group added.

On Sunday, a source close to Hezbollah said the group's toll in several months of fighting was 110, most of them killed in Qusayr.

Hezbollah has been sending fighters to fight alongside the Syrian army against rebels for several months.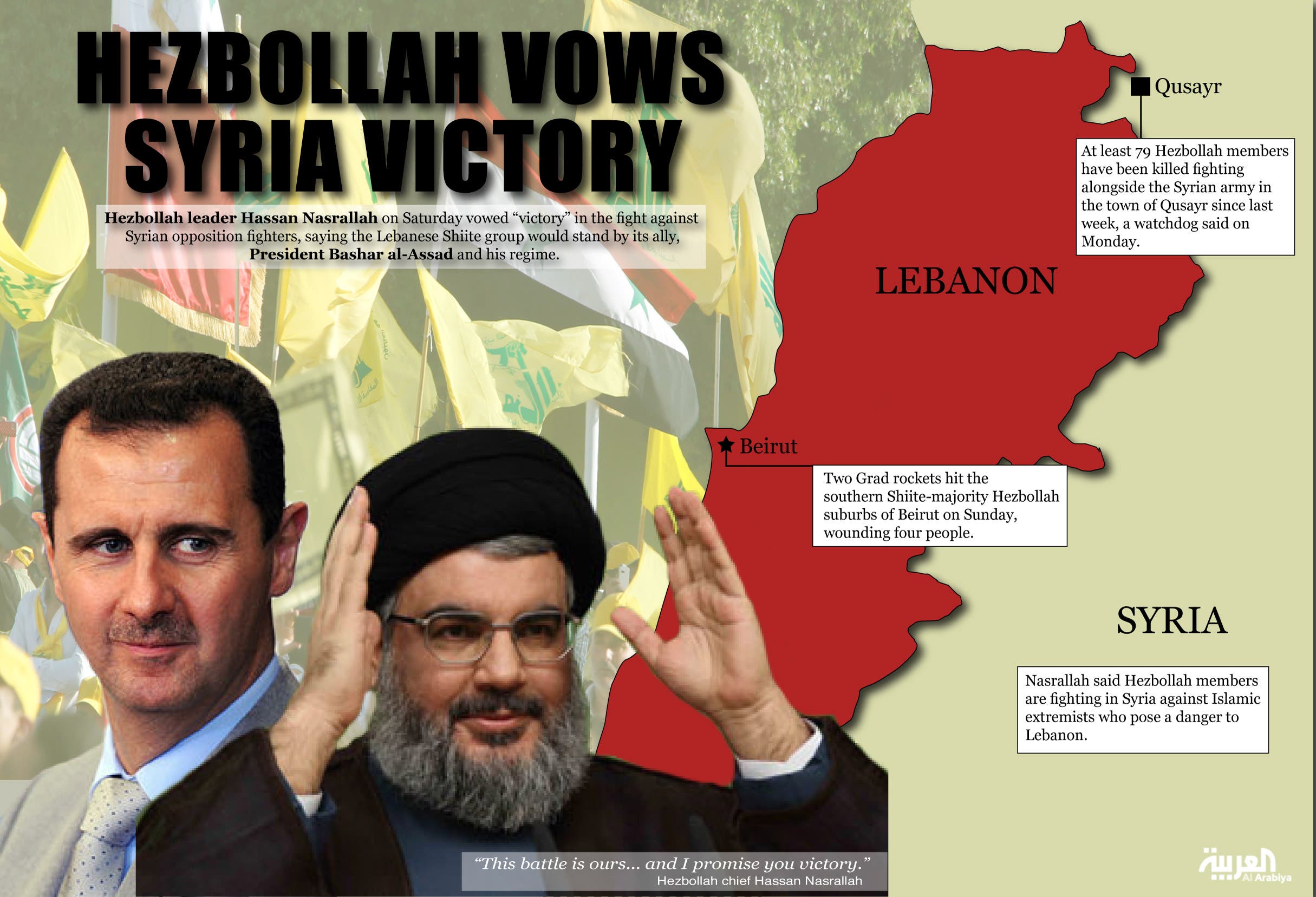 Info graphic: Hezbollah vows Syria victory (Design by Farwa Rizwan / Al Arabiya English)
SHOW MORE
Last Update: Wednesday, 20 May 2020 KSA 09:40 - GMT 06:40