The emir of Qatar has transferred power to his son, who is set to become the youngest sovereign of any of the Gulf Arab monarchies.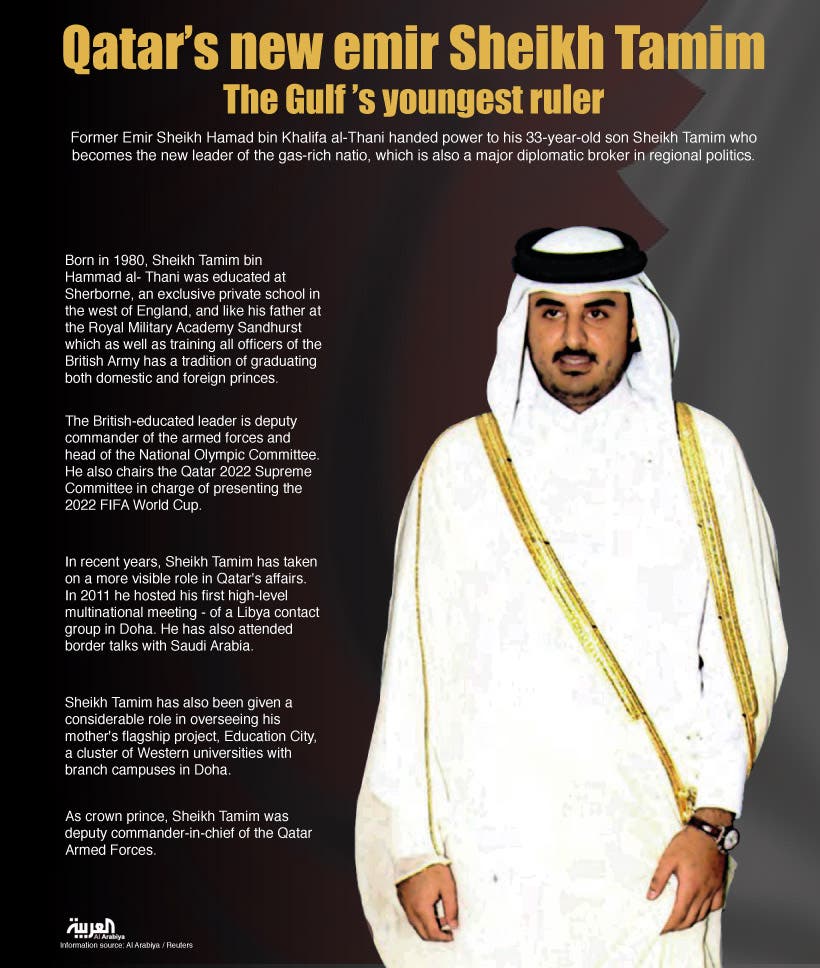 Infographic: Qatar's new emir Sheikh Tamim (Design by Farwa Rizwan / Al Arabiya English)
The British-educated leader, who attended the Sandhurst Royal Military Academy, is deputy commander of the armed forces and head of the National Olympic Committee. He also chairs the Qatar 2022 Supreme Committee in charge of presenting the 2022 FIFA World Cup.
SHOW MORE
Last Update: Wednesday, 20 May 2020 KSA 09:41 - GMT 06:41