French President Francois Hollande told his U.S. counterpart Barack Obama on Sunday that "everything was consistent" with the conclusion that Damascus was behind last week's suspected chemical attack on Ghouta, a Damascus district, Agence France-Presse reported.

"The head of state condemned the use of chemical weapons in Syria and indicated that everything was consistent with designating the Damascus regime as the perpetrator of these unacceptable attacks," AFP quoted the French president's office as saying in a statement.

"The two presidents agreed to stay in close contact to arrive at a joint response to this unprecedented aggression," the statement said.

Last week's purported attack on the Ghouta area in the Syrian capital killed hundreds of civilians.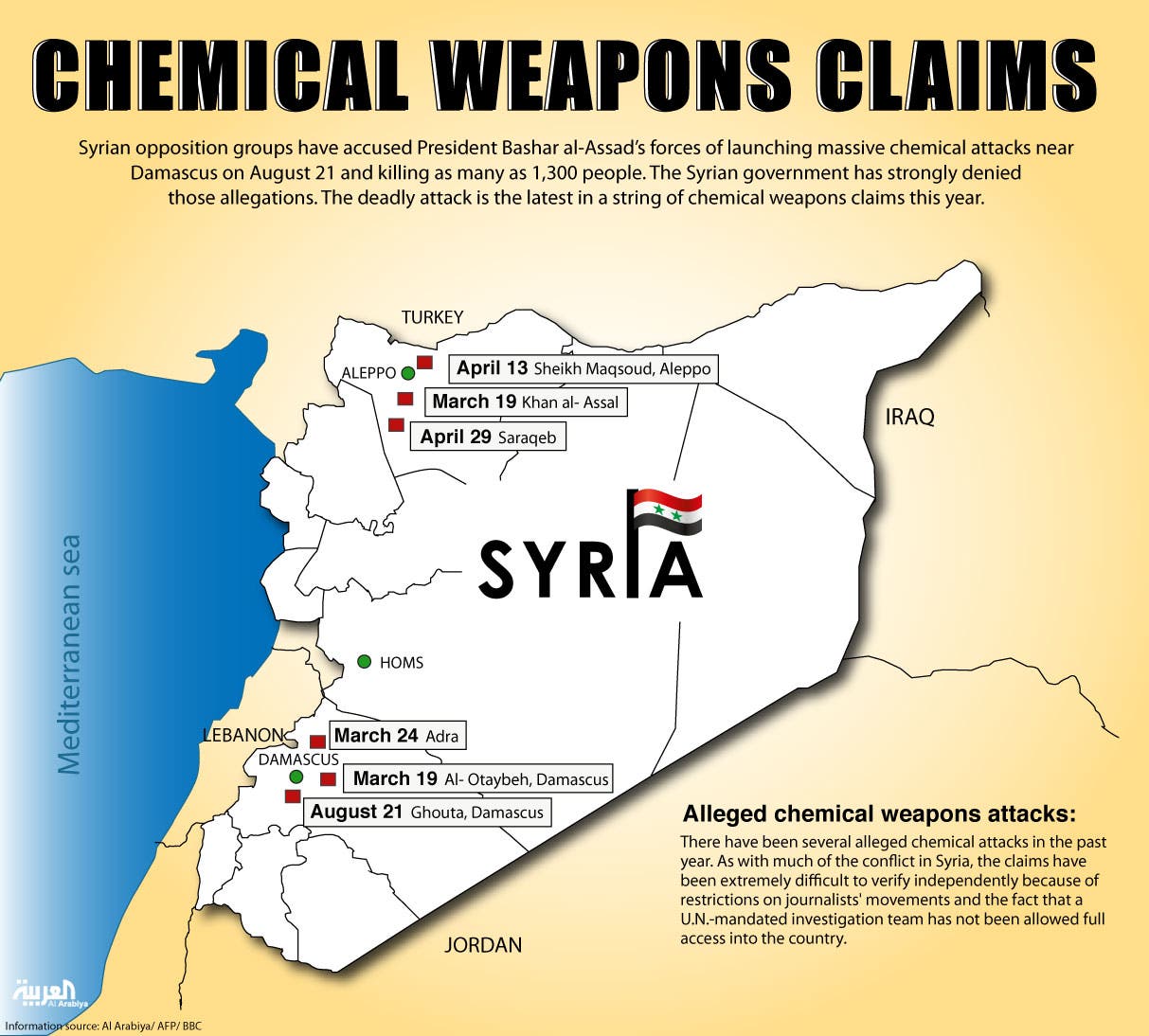 Infographic: Chemical weapons claims (Design by Farwa Rizwan / Al Arabiya English)
SHOW MORE
Last Update: Wednesday, 20 May 2020 KSA 09:41 - GMT 06:41