A team of international experts began the process of dismantling Syria's chemical weapons and production facilities on Sunday, a source in the mission told Agence France-Presse.

The source said members of the team, which consists of experts from the U.N. and from The Hague-based Organization for the Prohibition of Chemical Weapons (OPCW), "have left for a site where they are beginning verification and destruction," AFP reported.

"Today is the first day of destruction, in which heavy vehicles are going to run over and thus destroy missile warheads, aerial chemical bombs and mobile and static mixing and filling units," the source, who spoke on condition of anonymity, added.
Infographic: Striking Syria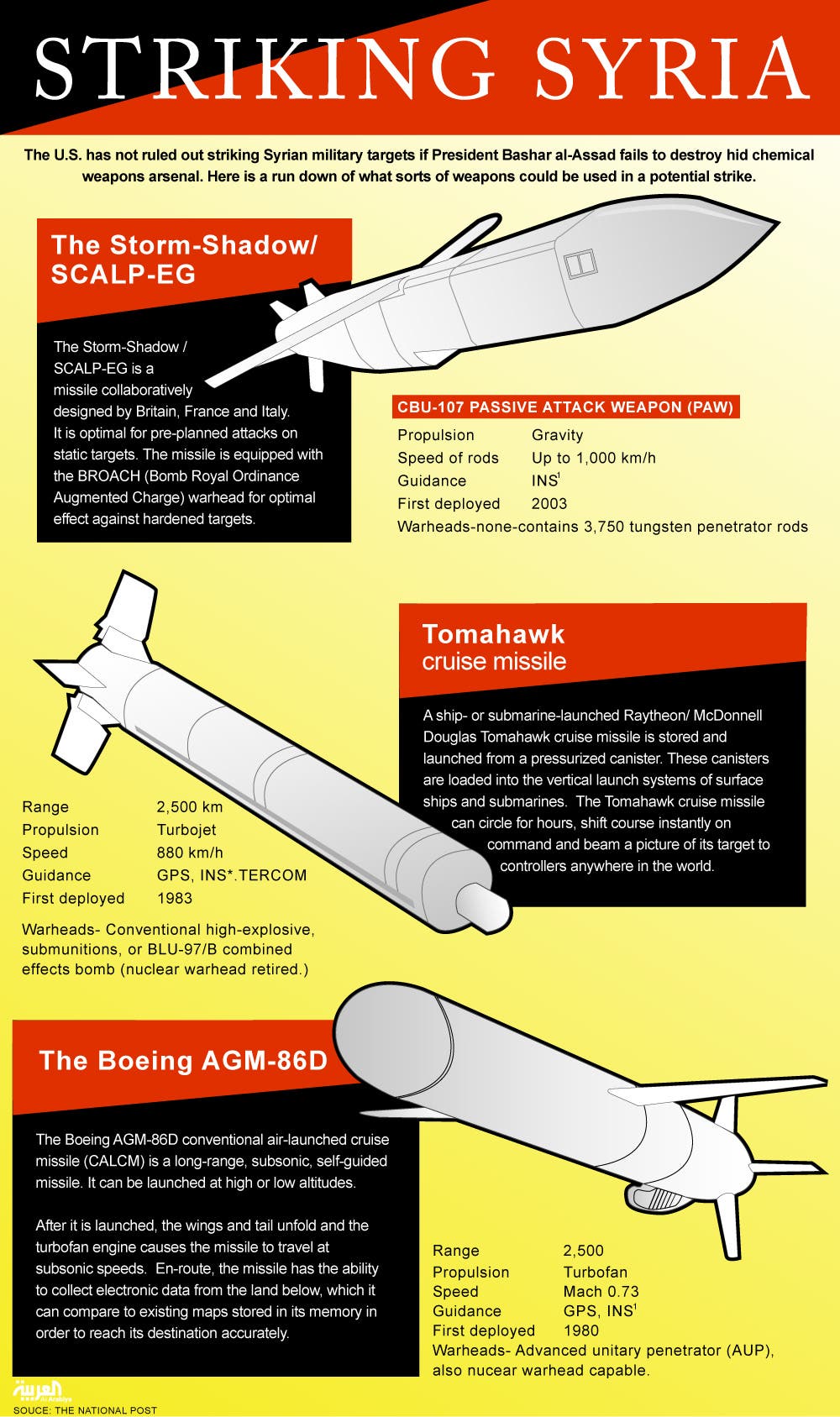 Infographic: Striking Syria
SHOW MORE
Last Update: Wednesday, 20 May 2020 KSA 09:41 - GMT 06:41