Supporters of the deposed President Mohammad Mursi have announced plans for a "Pray for Egypt" protest day on Monday to coincide with the hajj pilgrimage Day of Arafat.
A boost to scattered protests?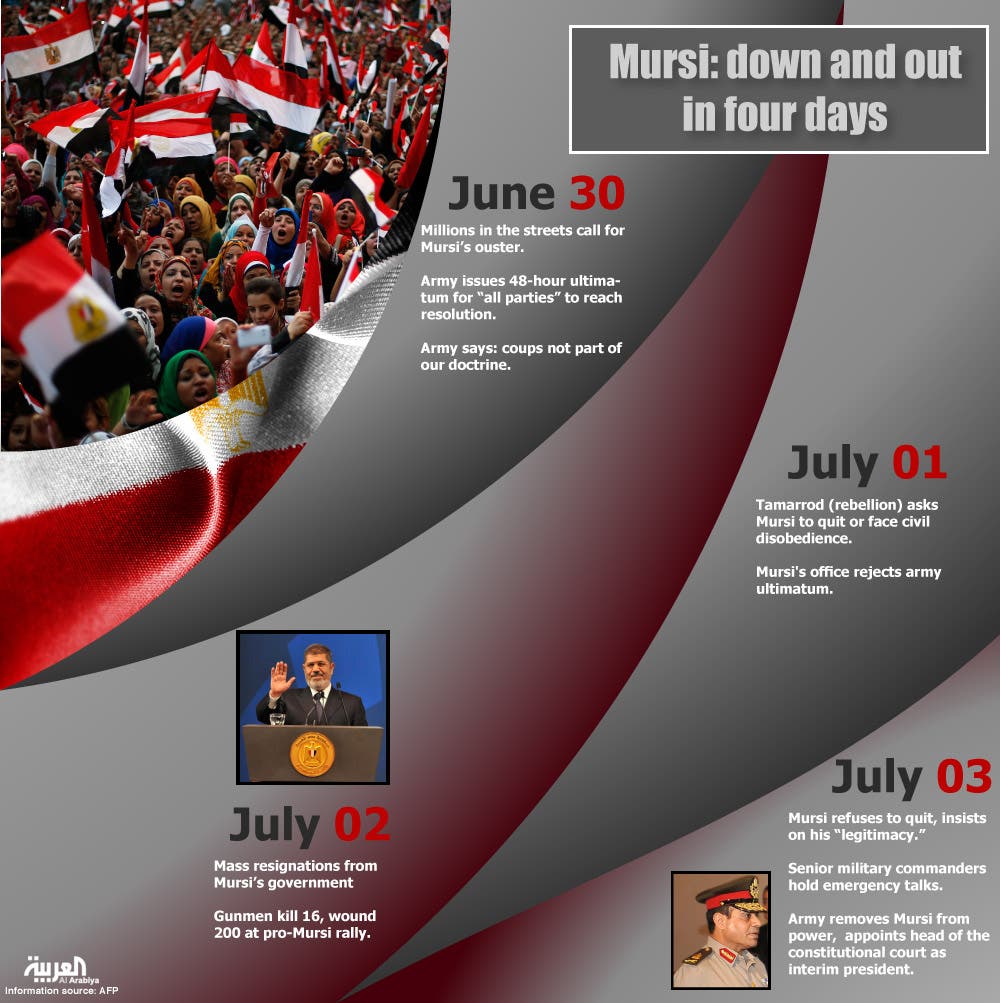 Infographic: Mursi: down and out in four days (Design by Farwa Rizwan / Al Arabiya English)
Mursi's family said he refused to enter any negotiations or accept any compromises following a deadly crackdown on the Muslim Brotherhood by military-backed authorities in recent months.
Paid to protest?
SHOW MORE
Last Update: Wednesday, 20 May 2020 KSA 09:41 - GMT 06:41