Gunmen attacked an anti-Qaeda militia checkpoint west of the Iraqi capital on Sunday, killing at least four fighters, security and medical officials said.

The attack on a Sahwa militia checkpoint in the Abu Ghraib area also wounded at least three more fighters, the officials said.

The Sahwa are made up of Sunni Arab tribesmen who joined forces with the United States from late 2006, helping to bring about a significant reduction in violence.

They are frequently targeted by Sunni Muslim militants, who consider them traitors.

In Baghdad itself, a roadside bomb exploded in the Jihad area, killing at least two people and wounding six, officials said.

Violence in Iraq has reached a level not seen since 2008, when the country was just emerging from a brutal period of sectarian killings.

More than 6,750 have been killed in violence since the beginning of 2013, according to AFP figures based on security and medical sources.
Infographic: Iraqi civilian casualties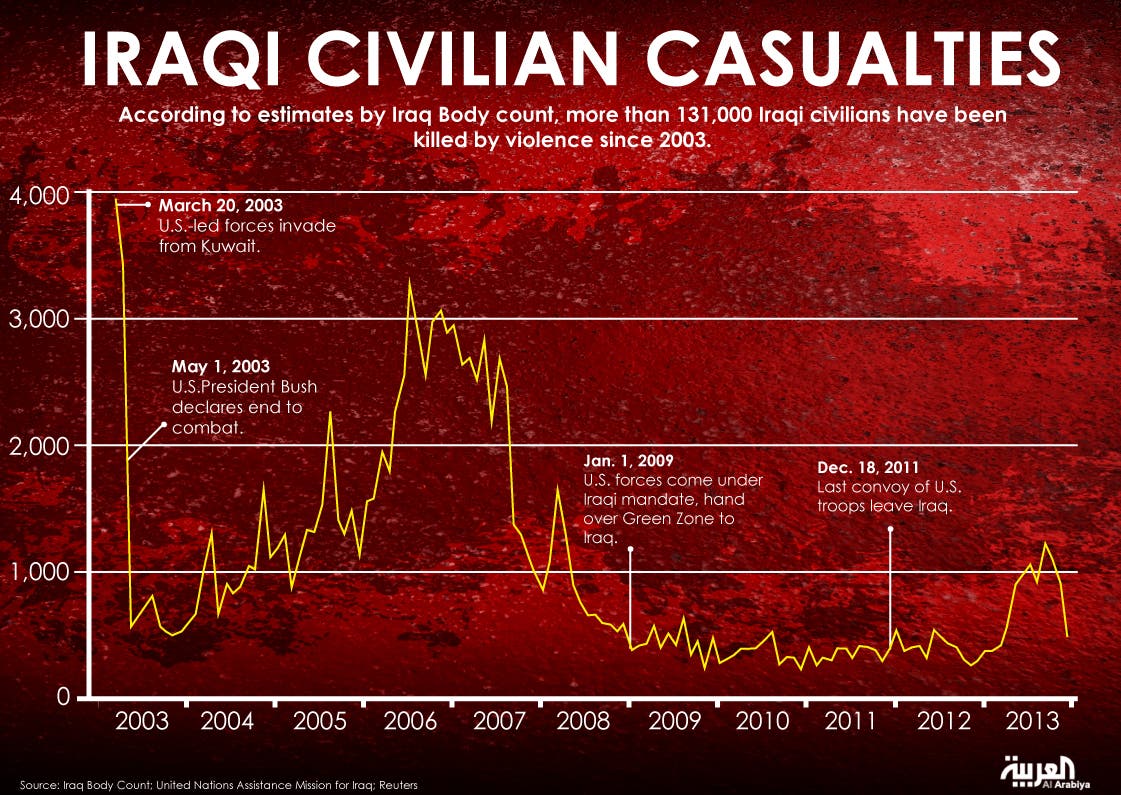 Infographic: Iraqi civilian casualties
SHOW MORE
Last Update: Wednesday, 20 May 2020 KSA 09:42 - GMT 06:42