Two days of clashes between Shiite rebels and Sunni tribesmen fighting alongside hardline Salafists in northern Yemen have killed at least 23 people, sources said on Sunday.

Fighting has centered for months on a Salafist mosque and Quranic school in Dammaj, which has been besieged by the Shiite rebels known as Huthis.

But the conflict has spread in the northern provinces, embroiling Sunni tribes wary of the power of the Huthis, who have repeatedly been accused of receiving support from Iran.
Infographic: Yemen's Shiite, Sunni skirmishes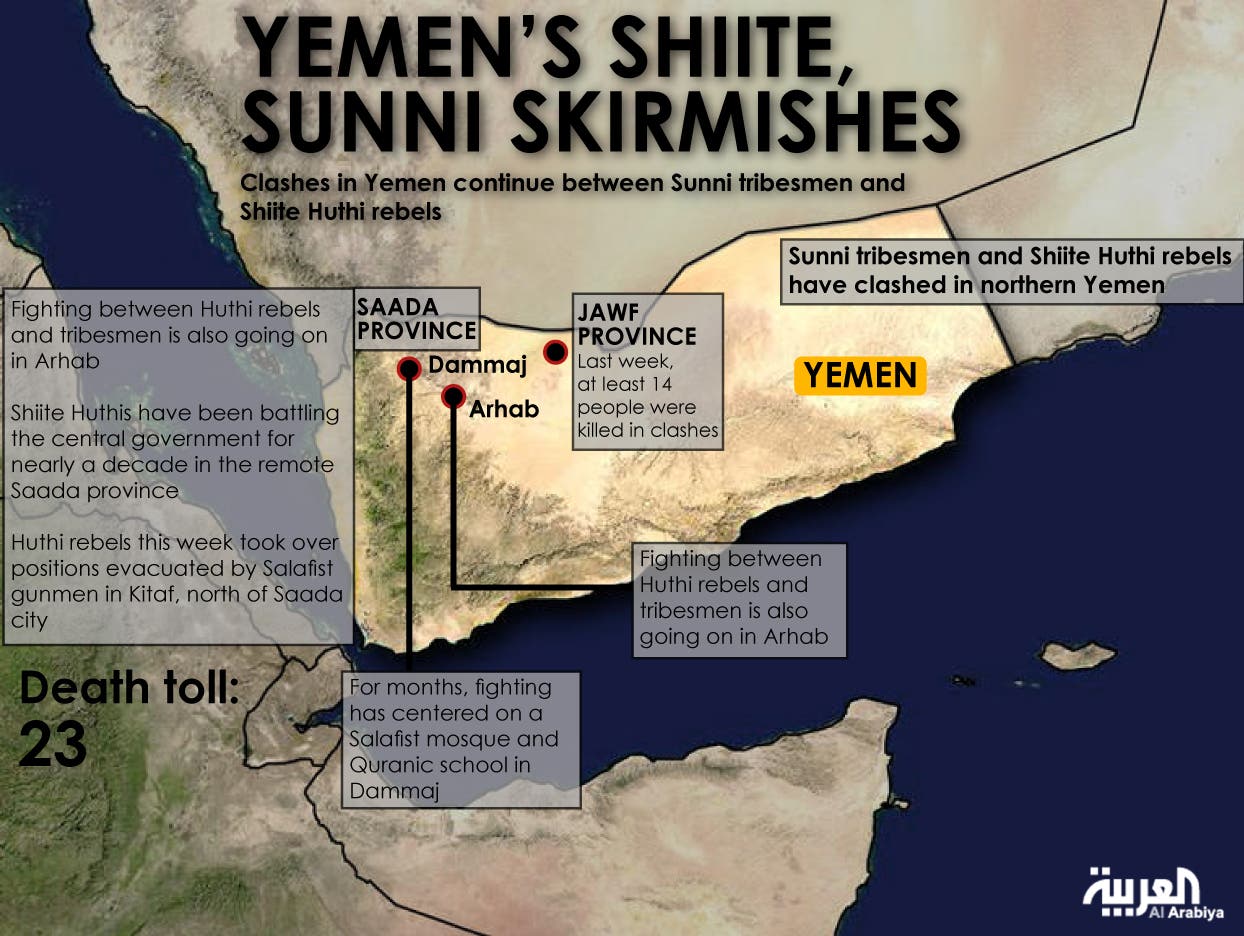 Infographic: Yemen's Shiite, Sunni skirmishes
SHOW MORE
Last Update: Wednesday, 20 May 2020 KSA 09:41 - GMT 06:41