A Yemeni intelligence officer was seriously wounded when his car exploded on Tuesday in the main southern city of Aden, a security official told AFP.

The attack is the second in a week against an intelligence officer in Aden after suspected al-Qaeda gunmen killed Colonel Marwan al-Maqbali there on Thursday.

"Colonel Saleh al-Qadi was seriously wounded in the explosion of a car that was probably booby-trapped," the security official told AFP at the site of the Tuesday attack.
Infographic: Twin attacks in Yemen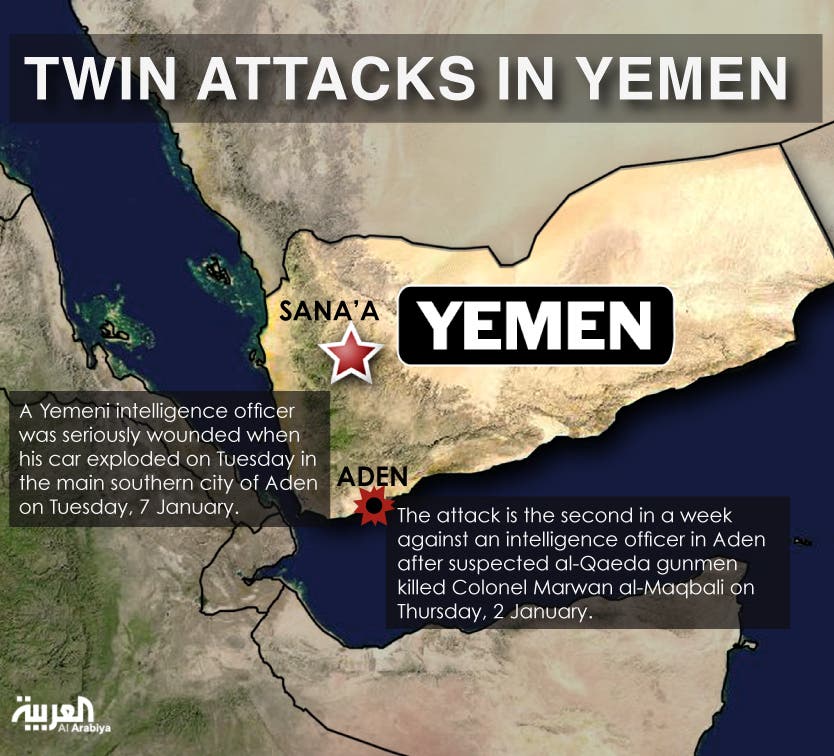 Infographic: Twin attacks in Yemen
SHOW MORE
Last Update: Wednesday, 20 May 2020 KSA 09:42 - GMT 06:42