U.S. Secretary of State John Kerry was to meet with Palestinian president Mahmud Abbas in Paris on Thursday for their second round of talks in two days.

The two men met first late Wednesday, backed by their teams, over a dinner hosted by Abbas at his upscale Parisian hotel.

The top US diplomat has spent months trying to get the Israelis and the Palestinians to agree on a framework for resolving their conflict, but the negotiations have shown little sign of progress, with each side blaming the other.
Infographic: Kerry on tour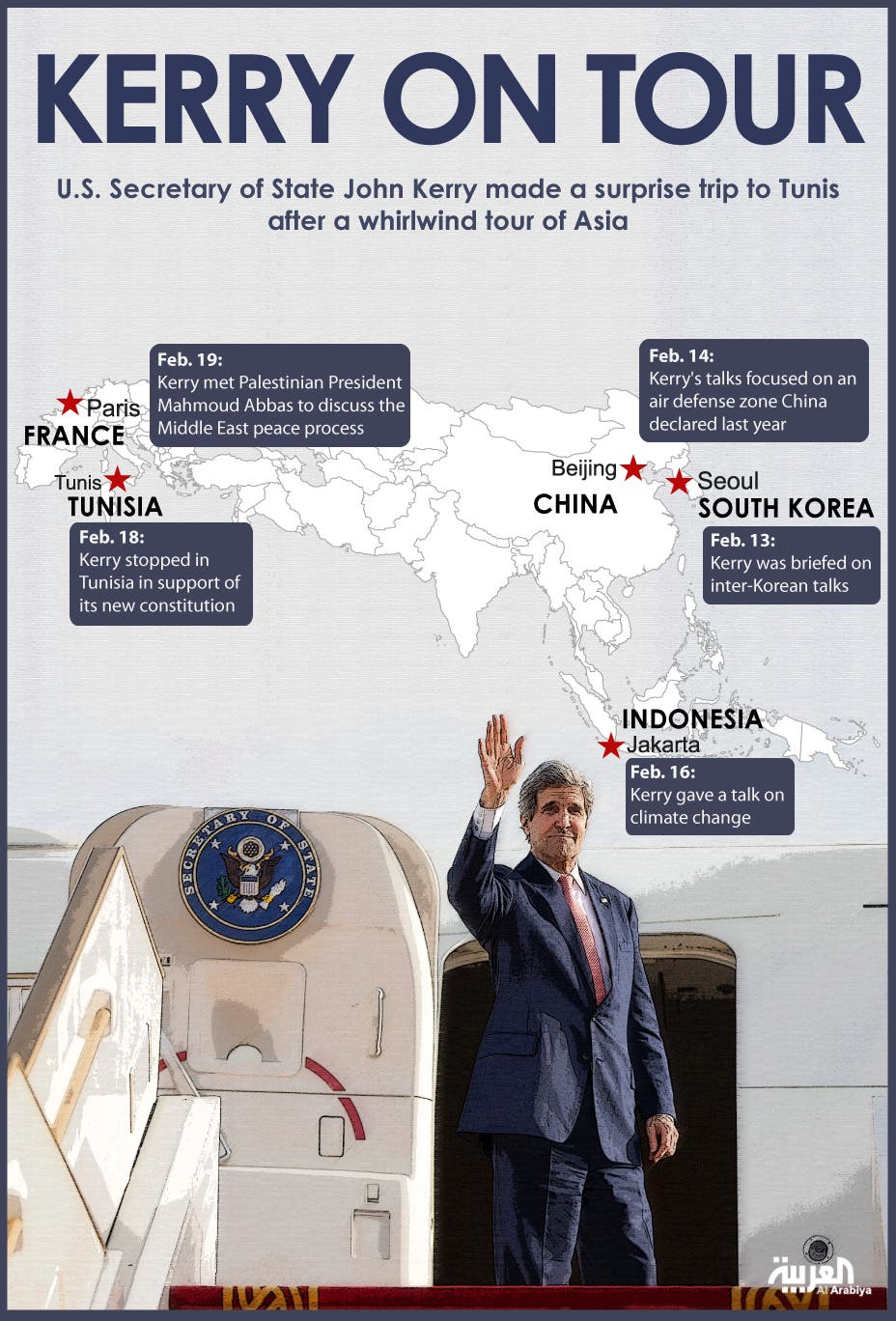 Infographic: Kerry on tour
SHOW MORE
Last Update: Wednesday, 20 May 2020 KSA 09:42 - GMT 06:42