Dozens of people have been killed in air strikes on the northern Syrian city of Aleppo, a monitoring group said on Monday, including at least 29 people in a single neighborhood.

Also on Monday, state news agency SANA said two people were killed when mortars struck central Damascus.

The opposition Syrian Observatory for Human Rights said air strikes killed 29 people on Sunday, including women and children, in the southern al-Ferdous district of Aleppo, a city that was once Syria's largest and a major commercial hub.
Infographic: Aleppo bombed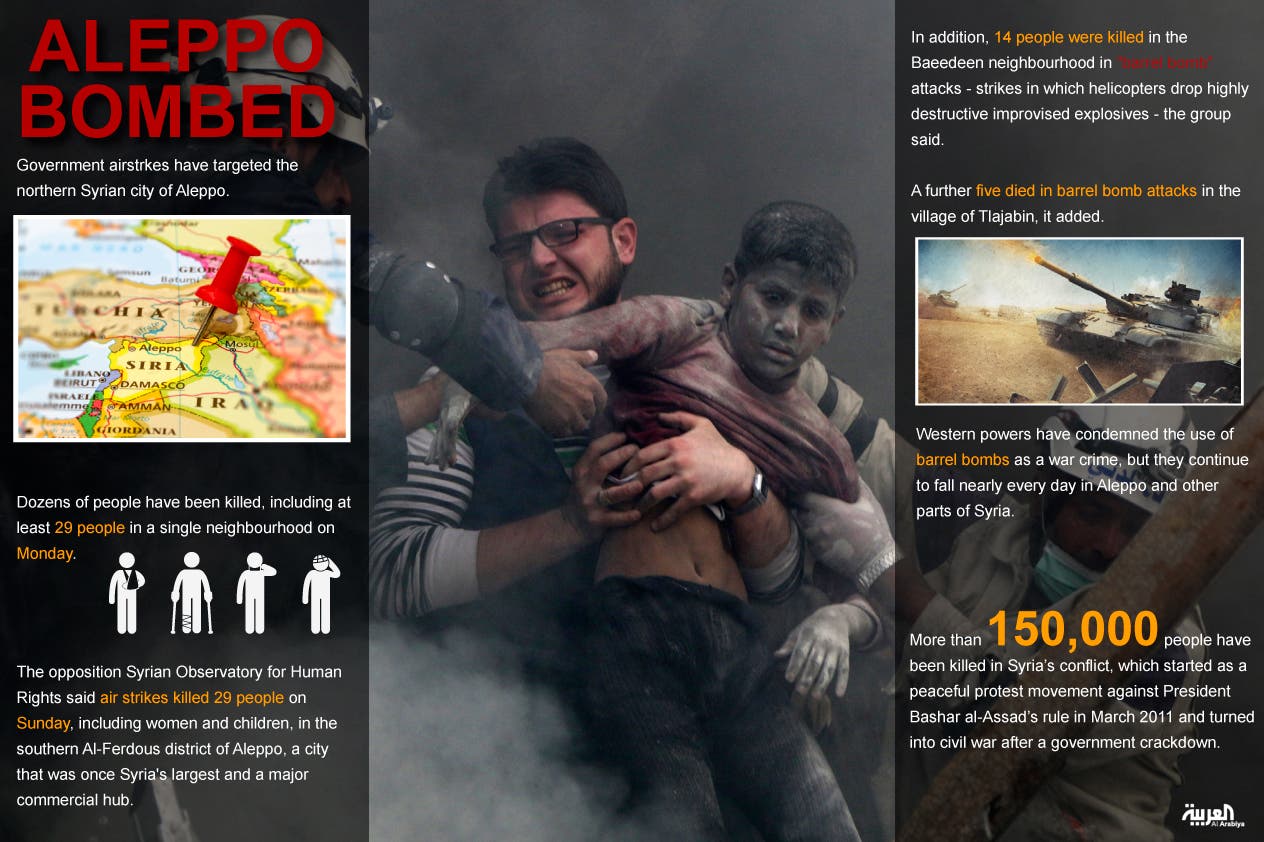 Infographic: Aleppo bombed
SHOW MORE
Last Update: Wednesday, 20 May 2020 KSA 09:43 - GMT 06:43