He's 79-years-old, frail and a recent widower, but today he surrounded himself with the blaring sounds of celebratory horns, speakers blasting out hip-shaking tunes and spirited crowds.

The man, who goes by the name of Abu Ashraf and lives in Cairo, was standing at the city's iconic Tahrir Square on Sunday, just hours after President Abdel Fattah el-Sisi was sworn in and officially became the country's seventh president.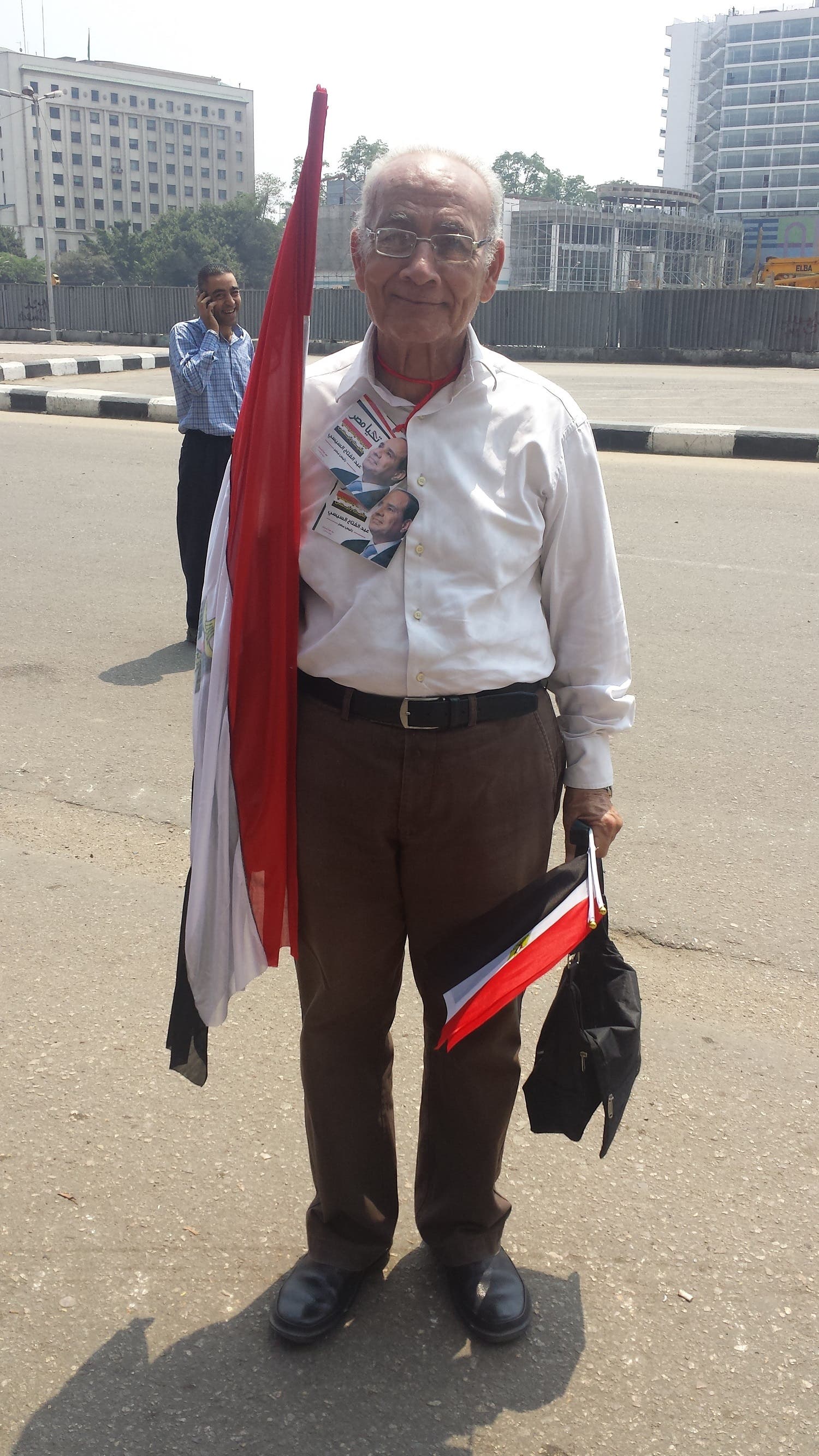 Abu Ashraf


"I'm here for Egypt," Abu Ashraf said, staring at an army tank nearby in which an Egyptian soldier was sitting and waving to passersby snapping pictures of his vehicle.

"This reminds me of when I was in the army, and more specifically, Sisi reminds me of my youth. When he asked Egyptians to show support for him and protest (last July), I came by myself too to join these people," he said, tugging at two pictures of the new president that were dangling around his neck.

"My wife died a year and a half ago, but I'm happy being here with all these people and not alone," he added.

By midday, the square was filled with hundreds of civilians and security forces. The occasional sound of fireworks would drown out the drums and chants for a second, before the hubbub resumed.

Walking into the Square, the crowds were offered flags, the chance to get their faces painted in red, black and white and pictures and posters of the new president.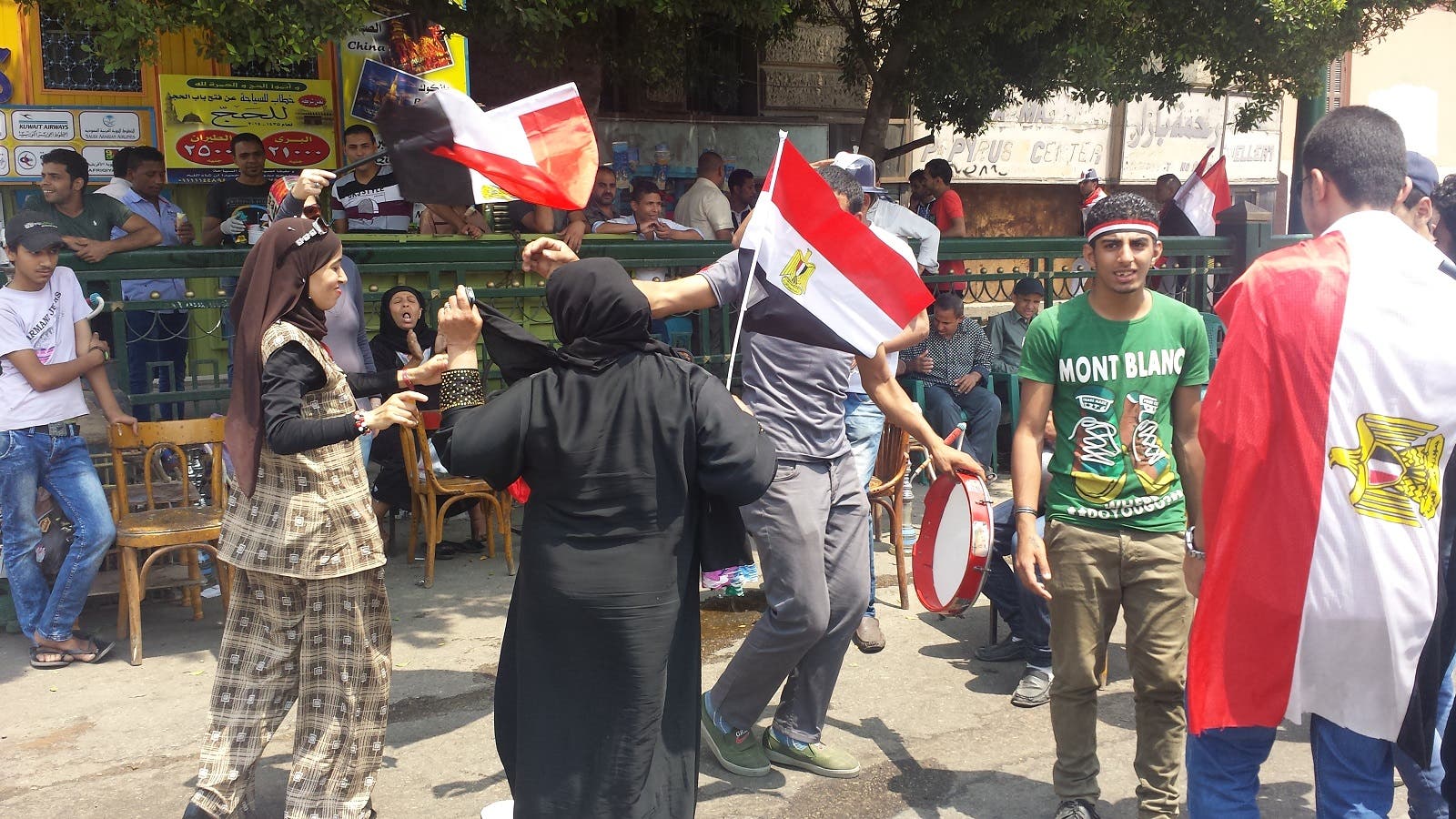 20140608_140706
'A message to the world'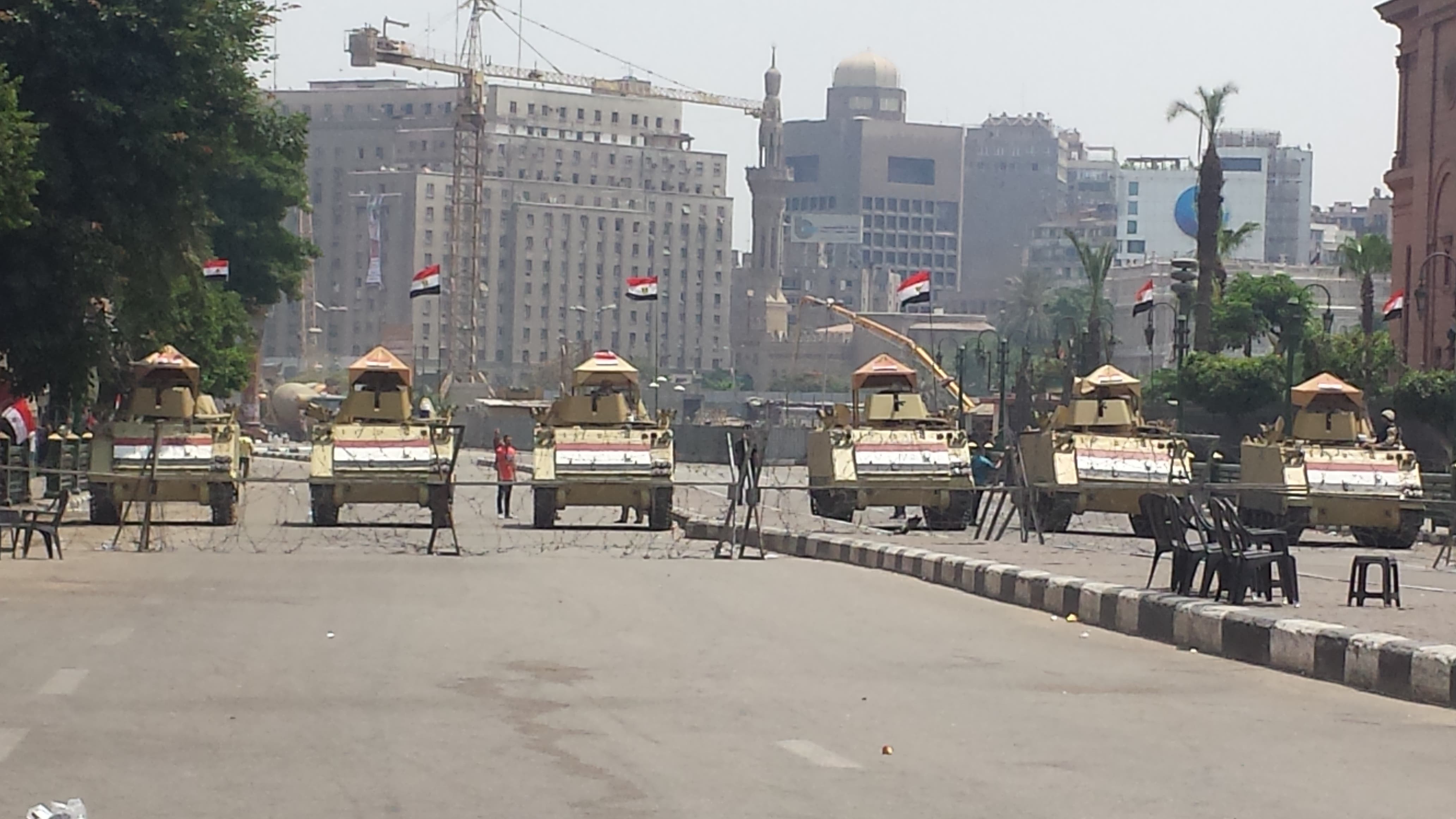 20140608_140922


"We want to laugh, dance and sing with these people, but we have to keep a straight face," one army officer told Al Arabiya News on condition of anonymity.

At the entrance of the Square, another man – an aspiring poet named Hazem al-Masry – stood with a banner titled a "Message to the World" which nicely demonstrated the level of patriotism gliding through the crowds.

Masry loudly read out the poem written on the banner: "I am Egyptian. During my life I am courageous and frank, I race against the wind. I am not frightened or threatened."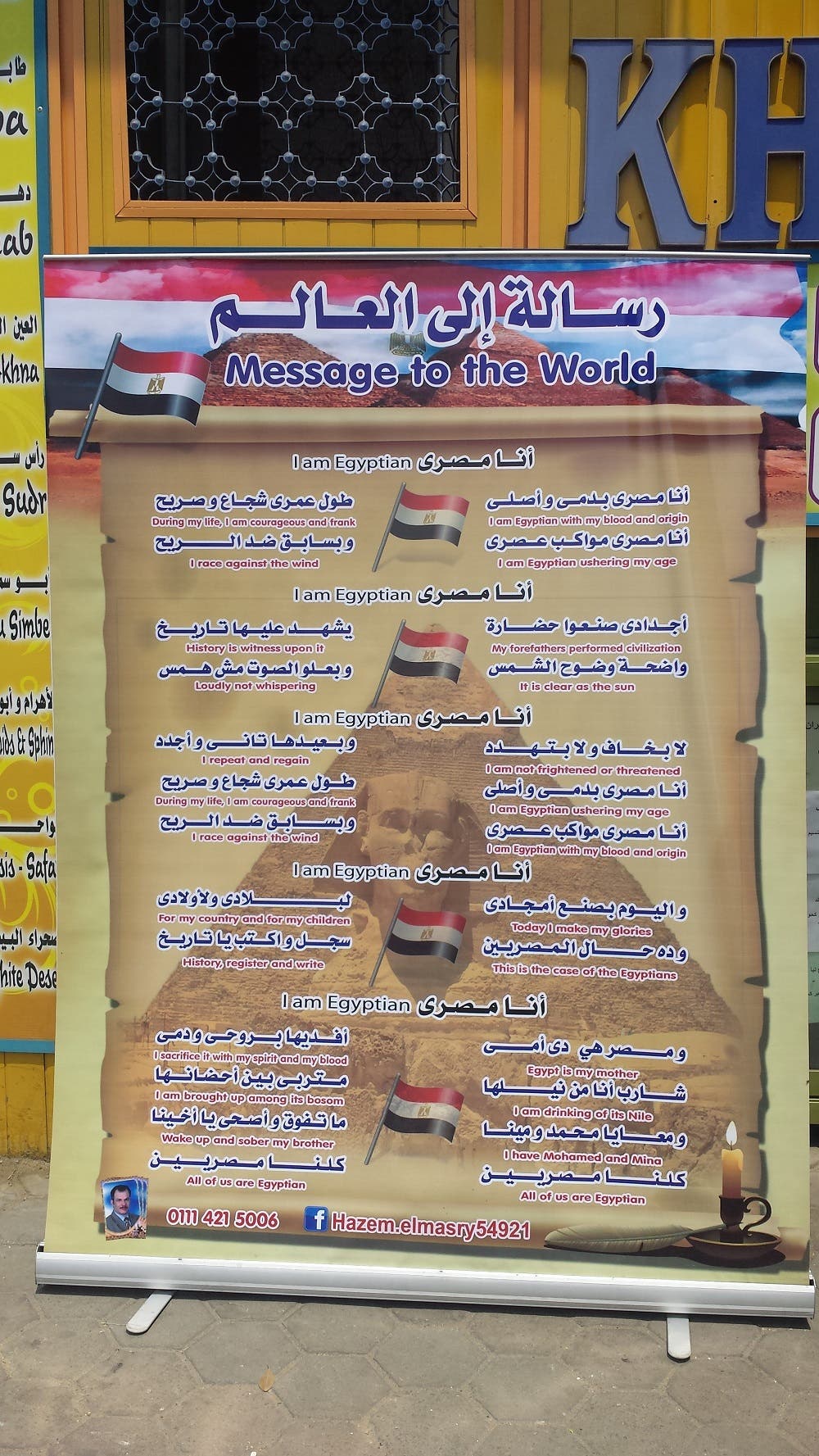 Poem
Combating threats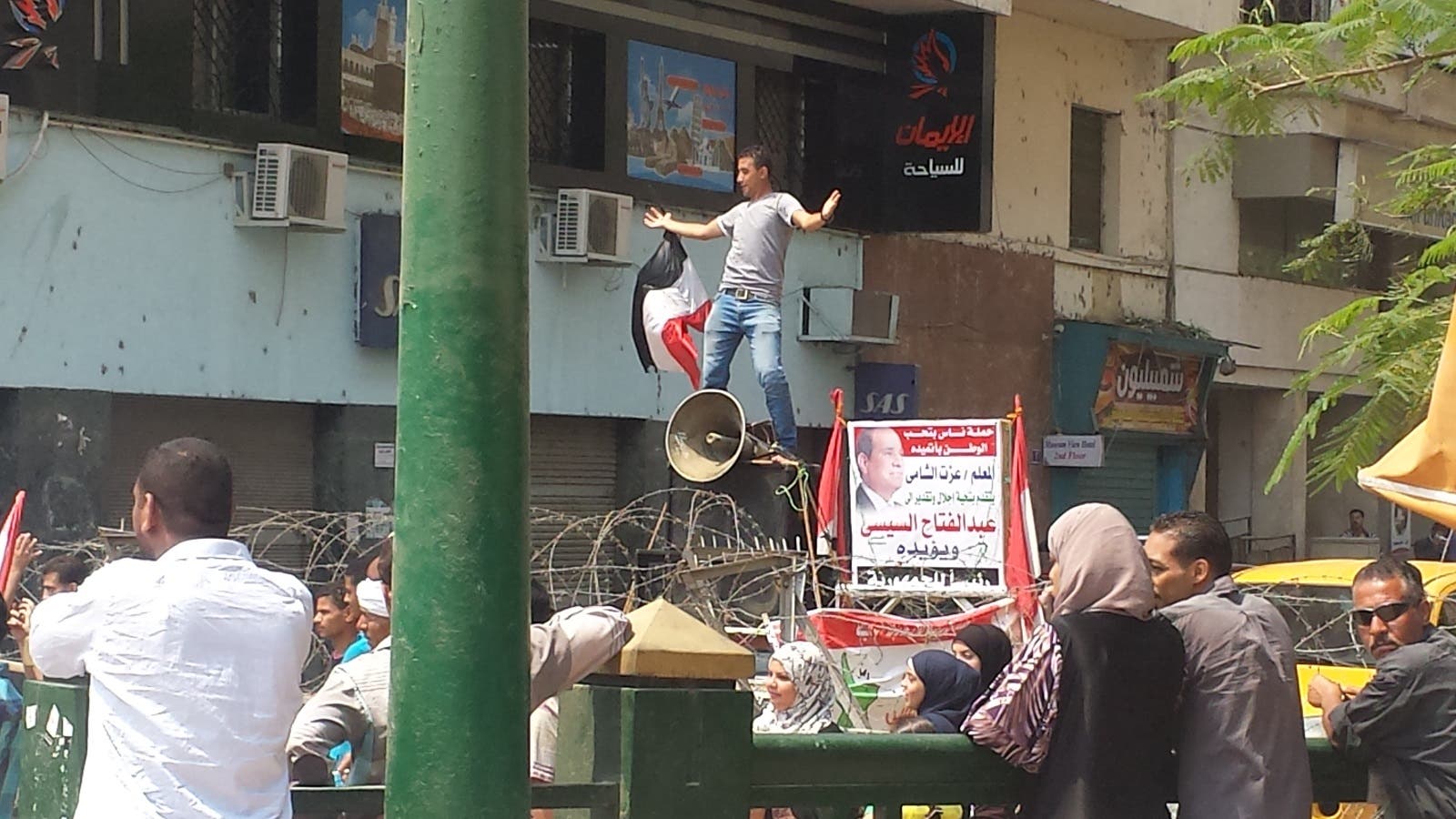 20140608_142711
SHOW MORE
Last Update: Wednesday, 20 May 2020 KSA 09:43 - GMT 06:43