About 275 U.S. military personnel are being deployed to Iraq to help American personnel and protect the embassy in Baghdad, President Barack Obama said Monday in a letter to Congressional leaders.

The force, which began deploying on Sunday, has been sent "for the purpose of protecting U.S. citizens and property, if necessary, and is equipped for combat," Obama wrote.

"This force will remain in Iraq until the security situation becomes such that it is no longer needed."

The move comes as jihadists of the Islamic State of Iraq and Syria (ISIS) battle Iraqi security forces for control of a strategic northern town and Washington weighs possible drone strikes against the militants.
Infographic: The ISIS onslaught route towards Baghdad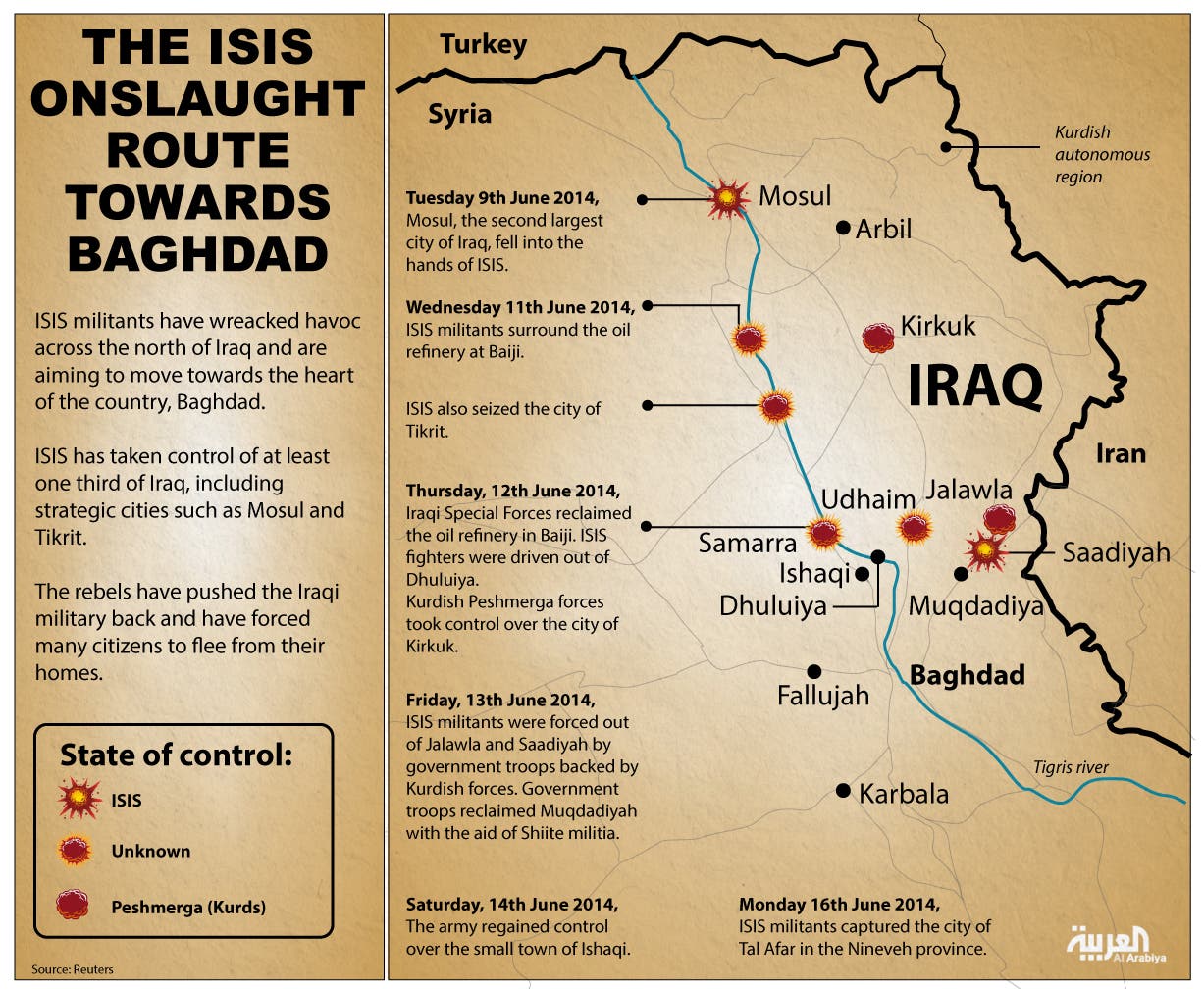 Infographic: The ISIS onslaught route towards Baghdad
SHOW MORE
Last Update: Wednesday, 20 May 2020 KSA 09:43 - GMT 06:43