Human Rights Watch sharply criticised the Syrian air force Wednesday for intensifying strikes on Aleppo, despite a UN Security Council resolution ordering all sides in the conflict to stop indiscriminate attacks.

The New York-based group also rapped the Security Council for inaction over the violence in Syria in a statement issued ahead of a meeting of the U.N. body.

"The Syrian government is raining high explosive barrel bombs on civilians in defiance of a unanimous United Nations Security Council resolution," HRW said, referring to resolution 2139 from February.

Infographic: Human rights body condemns Syrian air strikes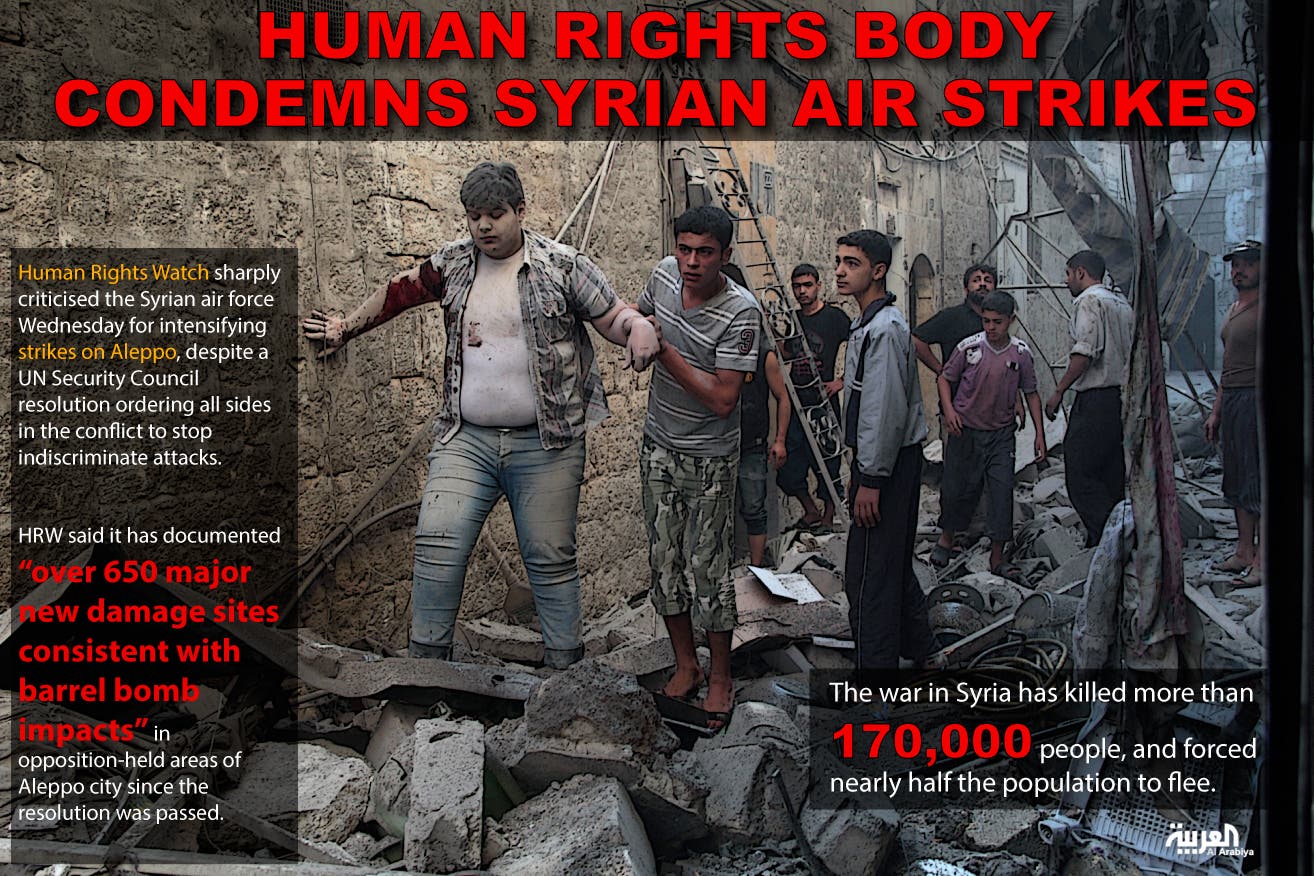 Infographic: Human rights body condemns Syrian air strikes
SHOW MORE
Last Update: Wednesday, 20 May 2020 KSA 09:43 - GMT 06:43