Israel is facing an ongoing wave of terror which is focused on Jerusalem, Prime Minister Benjamin Netanyahu said after an attack on a synagogue Tuesday killed four rabbis at prayer.

"We are at the height of an ongoing terror attack focused on Jerusalem," he said in a live public address.

Netanyahu spoke after President Barack Obama strongly condemned Tuesday's "horrific" attack at a synagogue in Israel that killed three U.S. citizens, and he urged Israelis and Palestinians to calm tensions.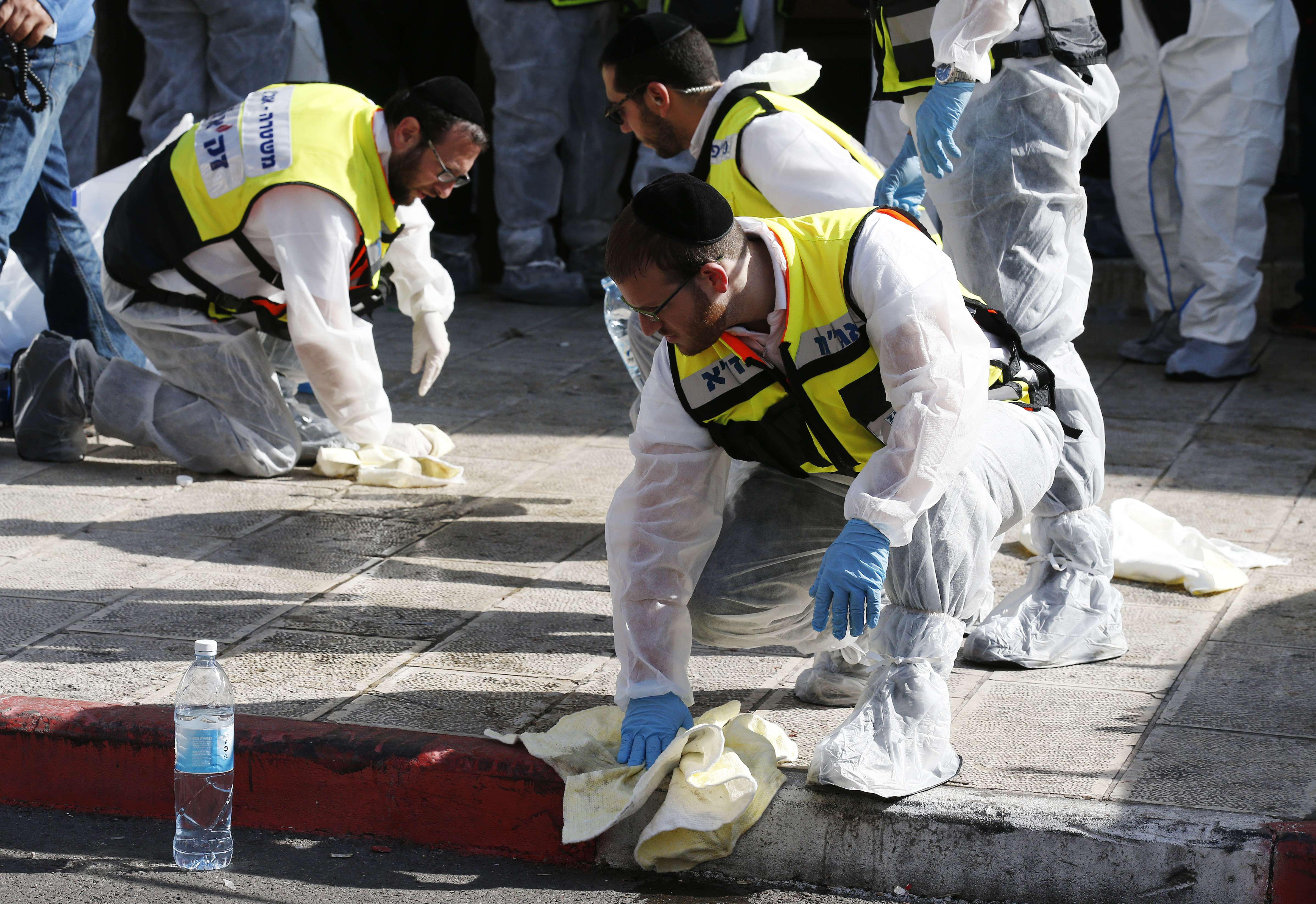 Jerusalem synagogue AFP Palestine

'Destroy synagogue attackers' homes'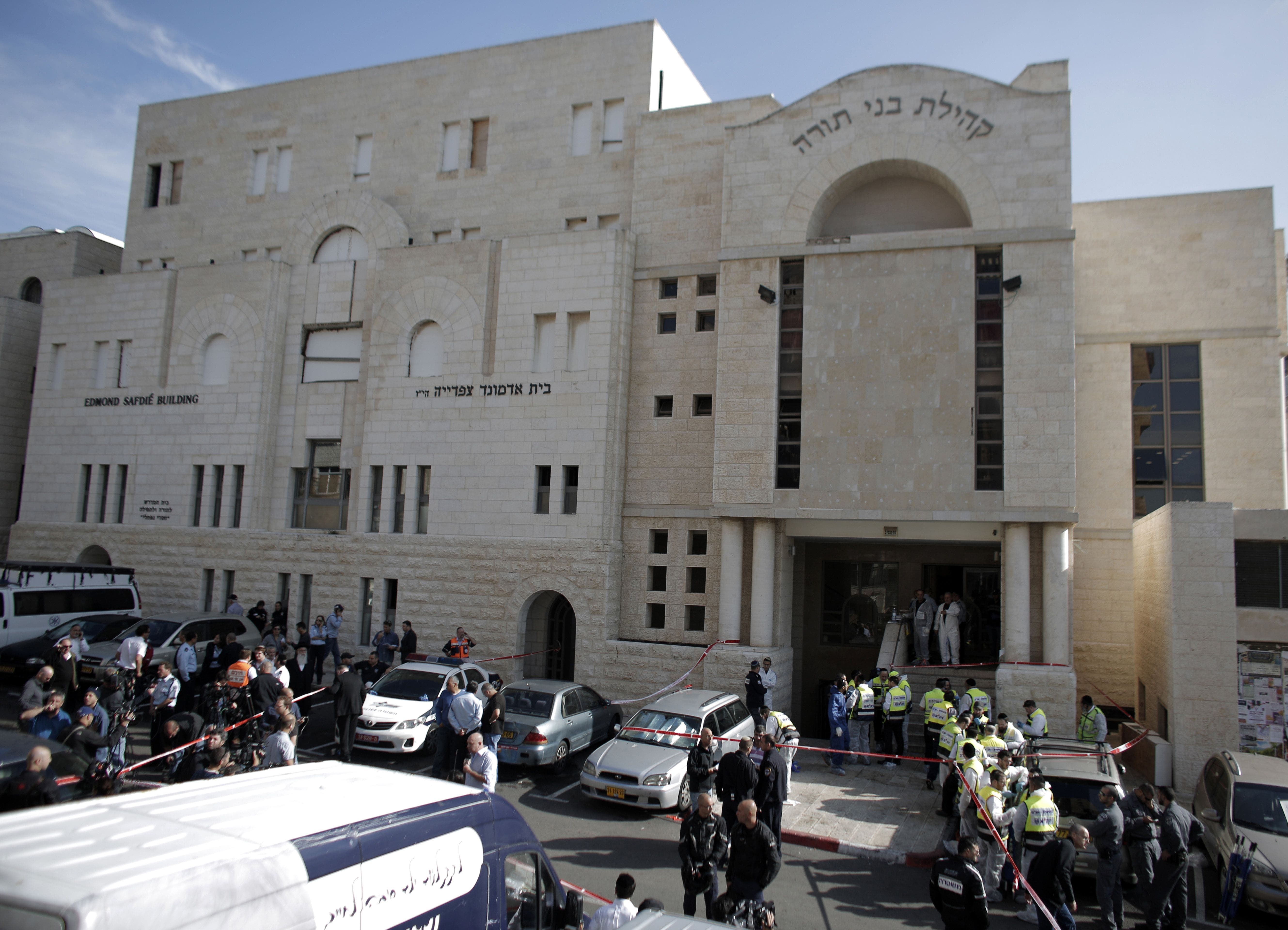 Jerusalem synagogue AFP Palestine
White House urges cooperation
Jerusalem synagogue AFP Palestine
Russia: 'rein in extremists'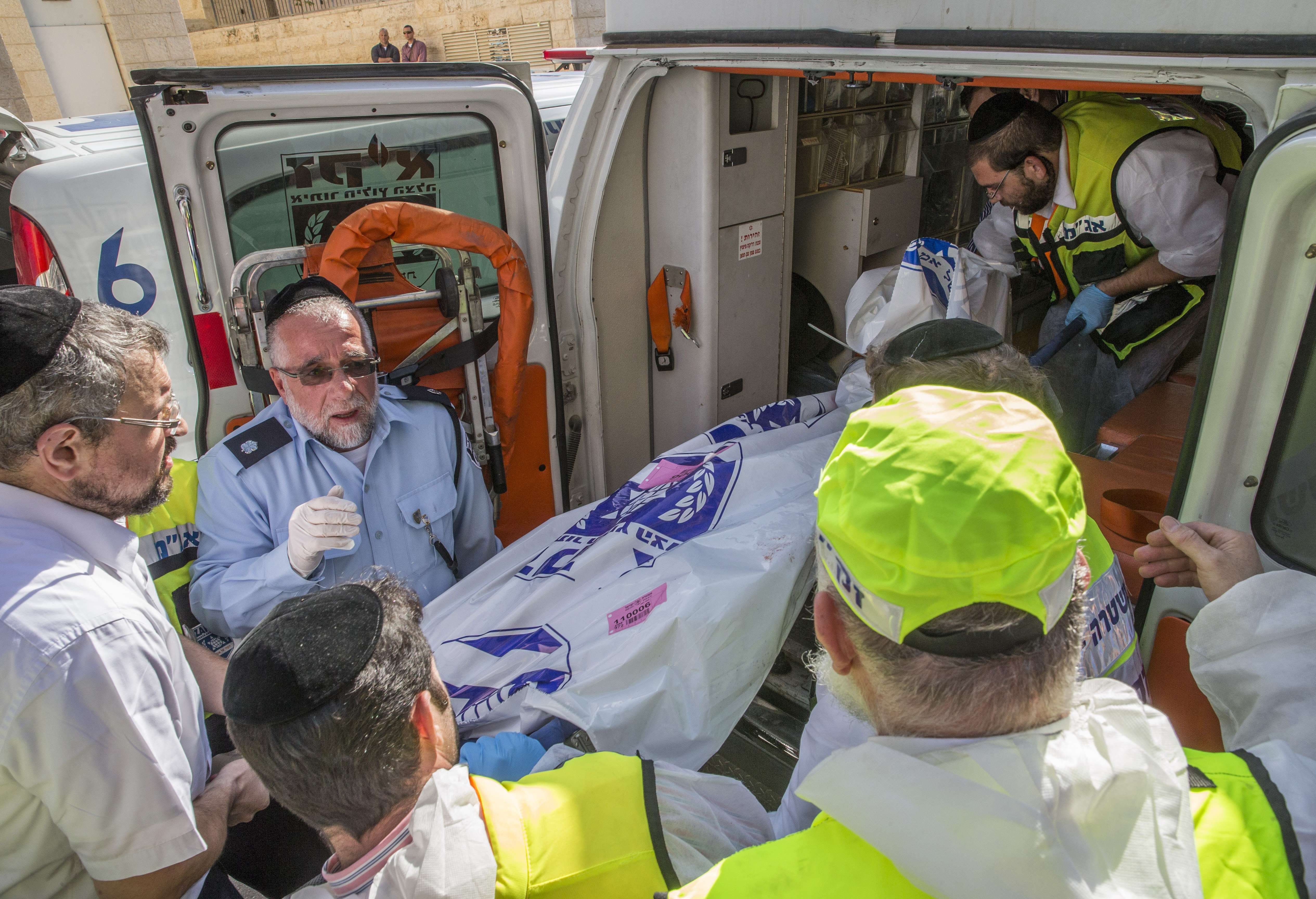 Jerusalem synagogue AFP Palestine
Thousands attend funeral
SHOW MORE
Last Update: Wednesday, 20 May 2020 KSA 09:45 - GMT 06:45