Qatar has halted its bid to broker the release of Lebanese soldiers and policemen captured by Islamist militants during a raid on a Lebanese border town in August, saying its efforts had failed after one of the captives was killed.

Militants affiliated with the Nusra Front and the al-Qaeda offshoot Islamic State of Iraq and Syria (ISIS) group took captive more than two dozen members of the Lebanese security forces during the August incursion.

The Nusra Front said on Friday it had killed one of them in retaliation for the arrest by Lebanese authorities of women identified as wives of Islamist militants.
Infographic: Qatar –Lebanon Soldiers Mediation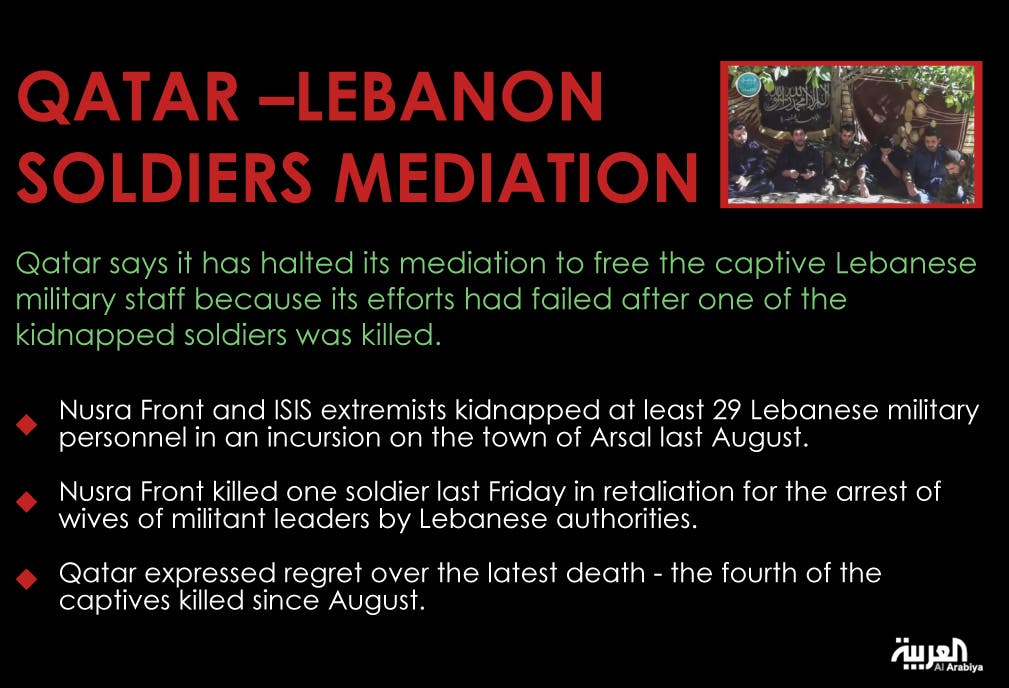 Infographic: Qatar –Lebanon Soldiers Mediation
SHOW MORE
Last Update: Wednesday, 20 May 2020 KSA 13:54 - GMT 10:54