Exit polls by Israel's leading television channels showed that Prime Minister Benjamin Netanyahu's Likud party drew even with Isaac Herzog's Zionist Union in the election on Tuesday, making the formation of the next government a serious challenge for both candidates.

Channel 10 and Channel 1 said Likud and the Zionist Union had secured 27 seats each in the 120-member Knesset, while Channel 2 said that Netanyahu had eked out a narrow victory, winning 28 seats to 27 for Herzog.

All polls showed the centrist newcomer Moshe Kahlon with enough seats to determine who will be the next prime minister. Kahlon, a Likud breakaway, has not said which side he would favor.

Final results are not expected until early on Wednesday morning.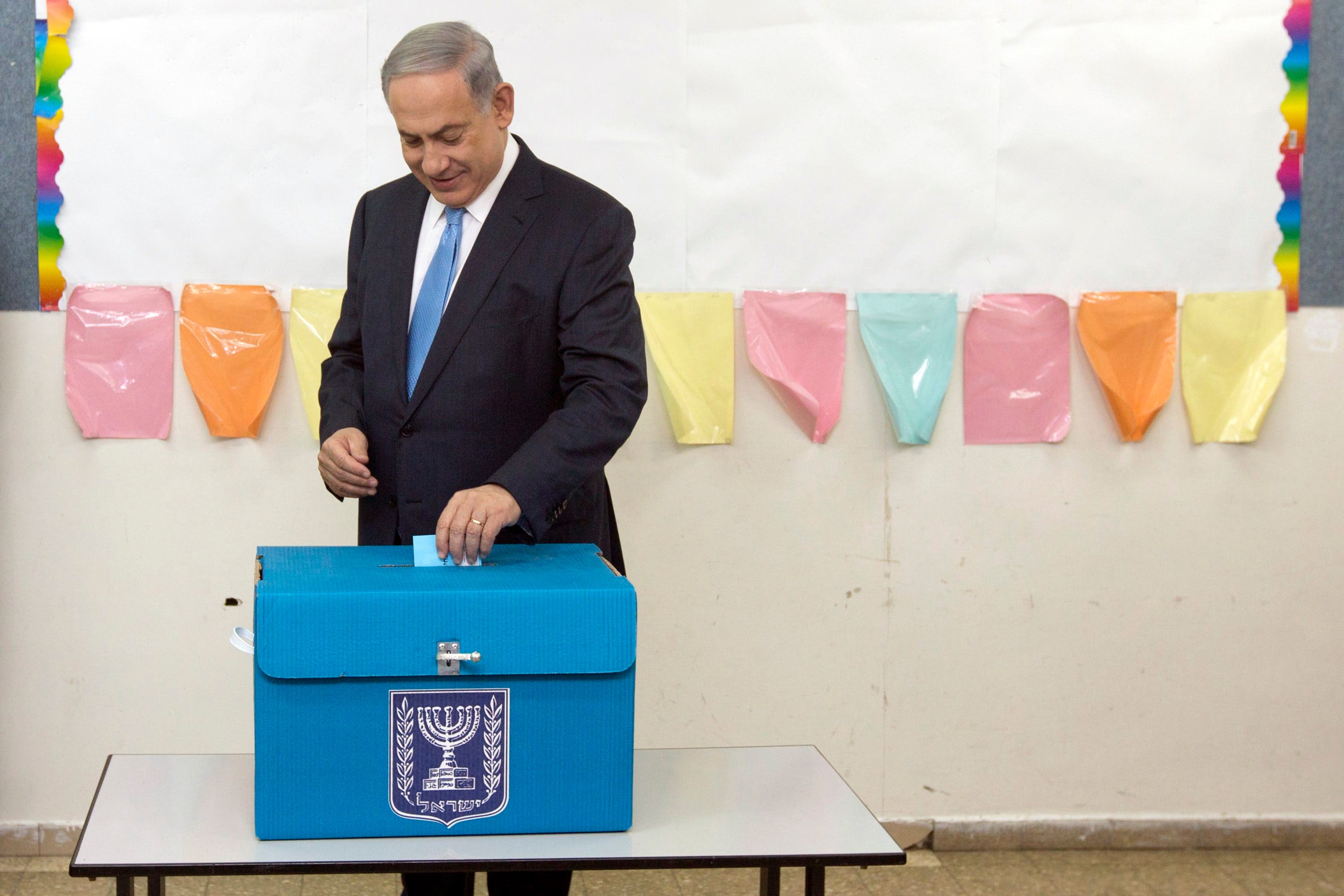 Israel goes to the polls (Reuters)
Final fights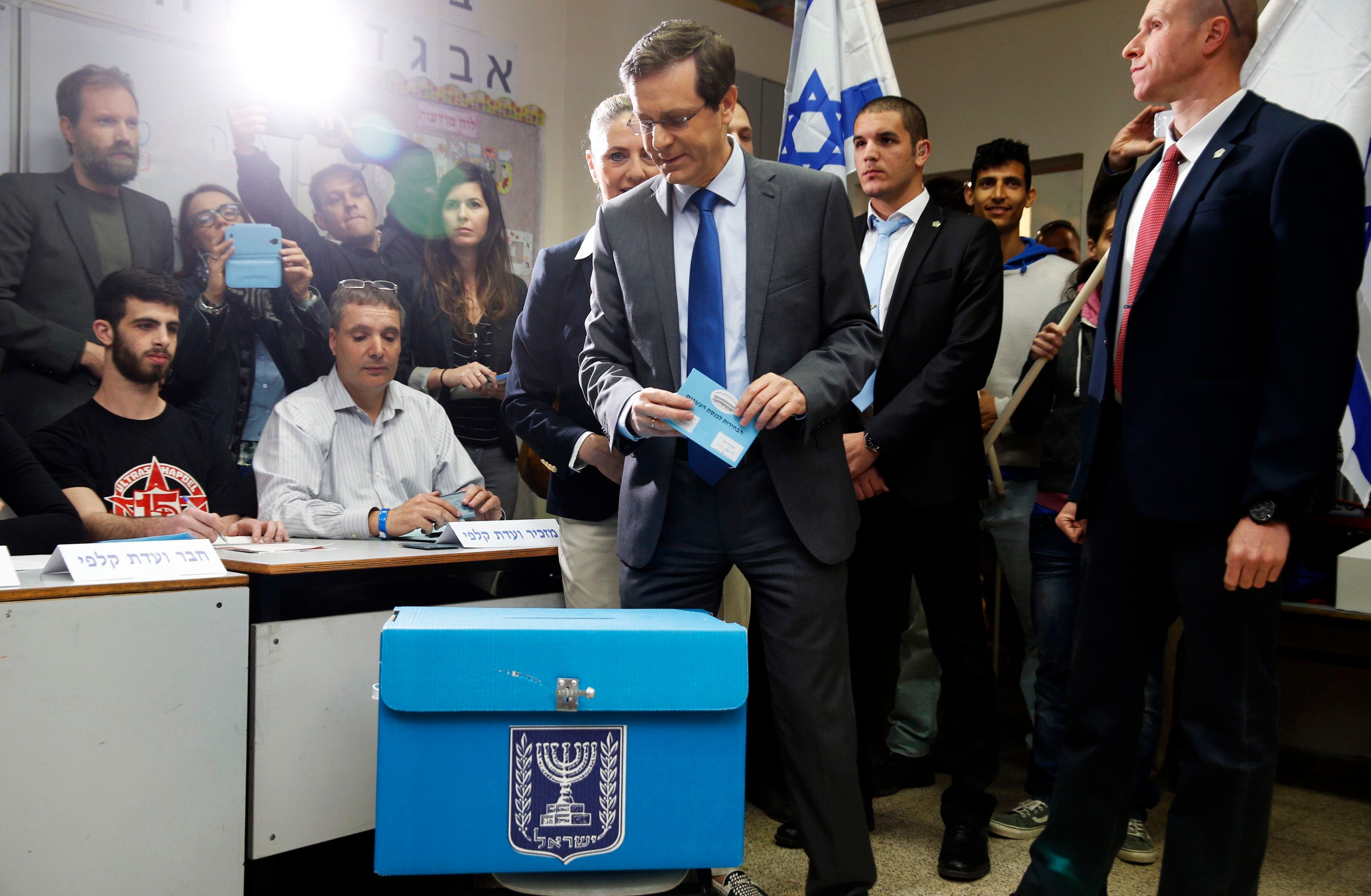 Israel goes to the polls (Reuters)
No to Palestine
SHOW MORE
Last Update: Wednesday, 20 May 2020 KSA 09:46 - GMT 06:46