The U.N. special envoy for Yemen warned an emergency meeting of the U.N. Security Council on Sunday that events appear to be leading the country "to the edge of civil war" and urged all parties to step back from the brink and resolve the conflict peacefully.

Jamal Benomar stressed repeatedly in a video briefing from Qatar that "peaceful dialogue is the only option we have."

That view was echoed by the Security Council in a presidential statement which reaffirmed the readiness of the U.N.'s most powerful body to take "further measures" against any party impeding the road to peace in Yemen. That could mean new sanctions, or possibly other actions.
Infographic: Main factions in Yemen's cisis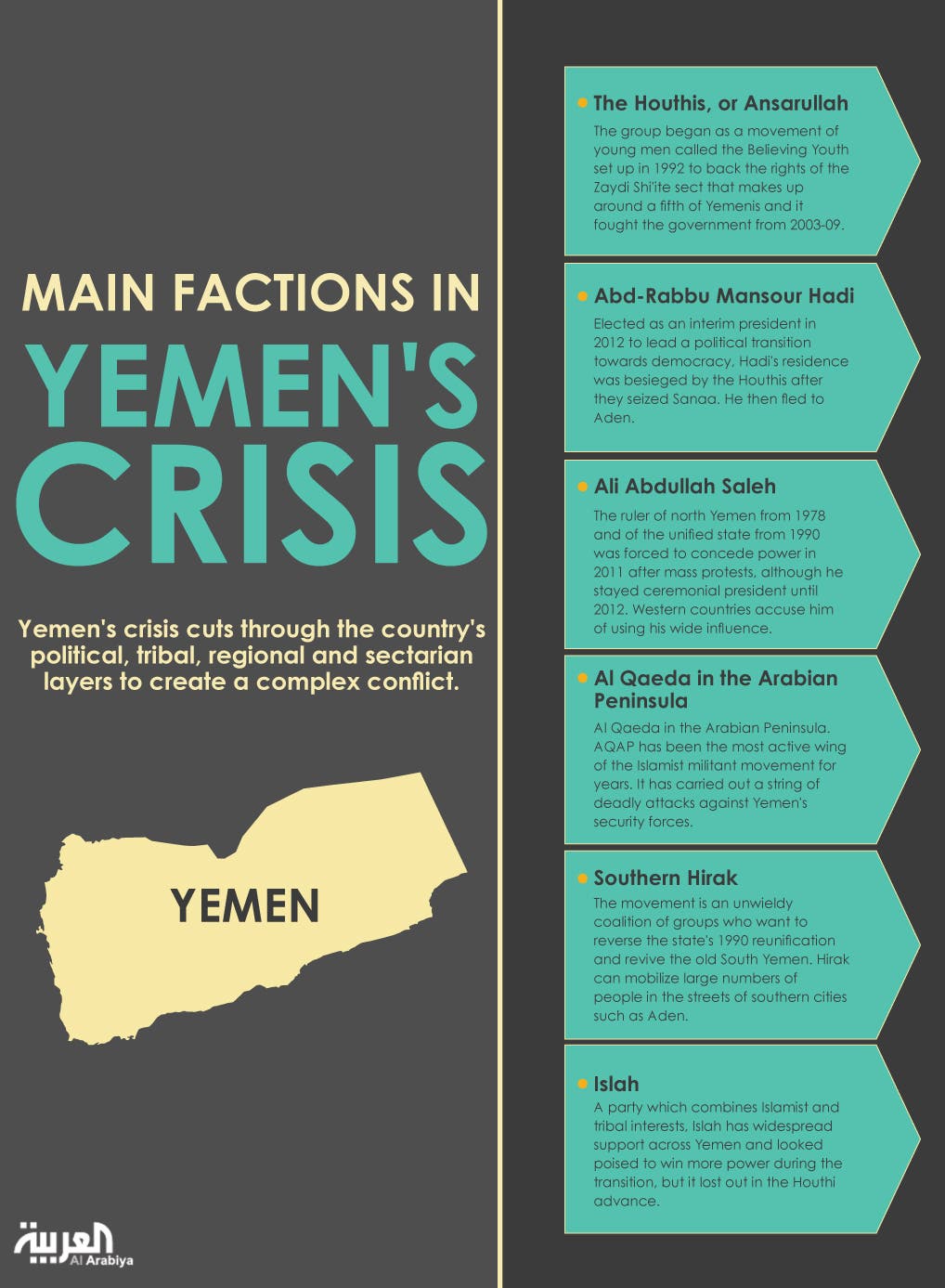 Infographic: Main factions in Yemen's cisis


Lithuania's U.N. Ambassador Raimonda Murmokaite said after the closed consultations that all the council members supported a return to negotiations, but she doesn't foresee new sanctions – "not at this stage."

Benomar said "it would be an illusion" to think that Houthi Shiite rebels - who control the capital Sanaa, much of the north, and are moving further south backed by some members of Yemen's armed forces - could succeed in taking control of the entire country. On Sunday, the Houthis seized Taiz, Yemen's third-largest city.

"It would be equally false," Benomar said, to think that embattled President Abed-Rabbo Mansour Hadi, who fled earlier this month to the southern city of Aden - the country's economic hub - could assemble sufficient forces "to liberate the country from the Houthis."

He warned that any party that pushes the country in either direction "would be inviting a protracted conflict in the vein of an Iraq, Syria, Libya combined scenario."
SHOW MORE
Last Update: Wednesday, 20 May 2020 KSA 09:44 - GMT 06:44