Saudi Arabia will continue to use force to stop the Houthi militia from entering Aden or taking Yemen - the Saudi Ambassador to the U.S. said Wednesday in a press conference in Washington, a day after the Gulf kingdom declared an end to its month-long air campaign.
The Houthis should be under no illusion that we will use force in order to stop them taking over Yemen by aggressive actions. So that will not change

Adel bin Ahmed al-Jubeir
"Disturbing movements"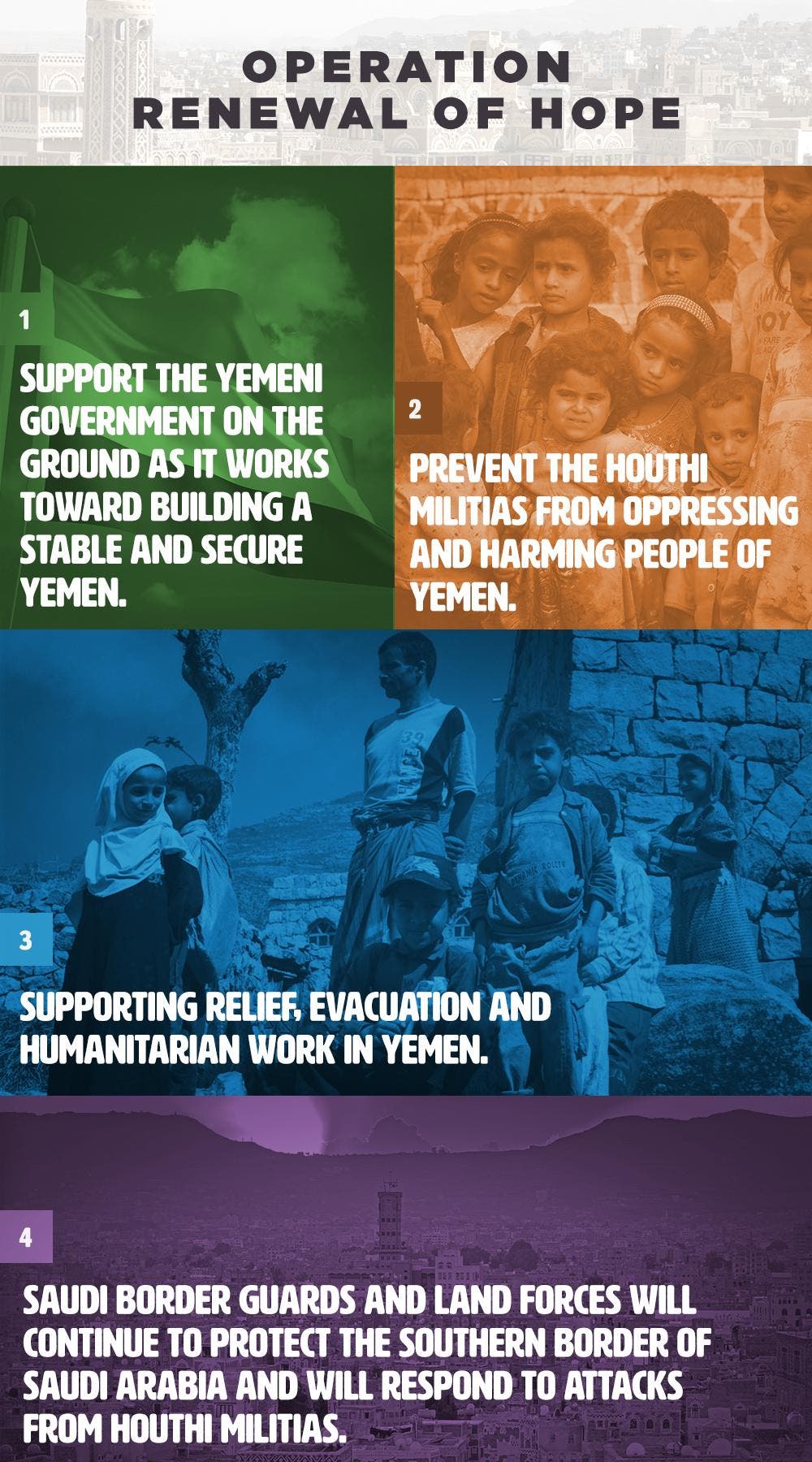 Saudi Arabia Embassy in US Infographic
Yemeni people, including the Houthis, have no better friend than KSA. But they must solve problems politically, not by force

Adel bin Ahmed al-Jubeir
"Repel Houthi aggression"
SHOW MORE
Last Update: Wednesday, 20 May 2020 KSA 09:47 - GMT 06:47