Several hardline Syrian rebel groups pushed a new offensive against government forces in northwestern Syria on Thursday, less than a month after seizing control of the provincial capital there.

The conservative Islamic factions, including the al-Qaeda-affiliated Nusra Front, are coordinating a multi-pronged campaign whose main target appears to be the town of Jisr al-Shughour in Idlib province. Opposition fighters are also attacking government checkpoints in a sprawling agricultural plain south of the town as well as nearby military facilities.

The operation keeps the pressure on beleaguered government forces in the area just weeks after the rebels captured Idlib city, the provincial capital. Forces loyal to President Bashar Assad maintain control of Jisr al-Shughour as well as towns and military facilities in the province, but their hold looks increasingly shaky.
'Battle of victory'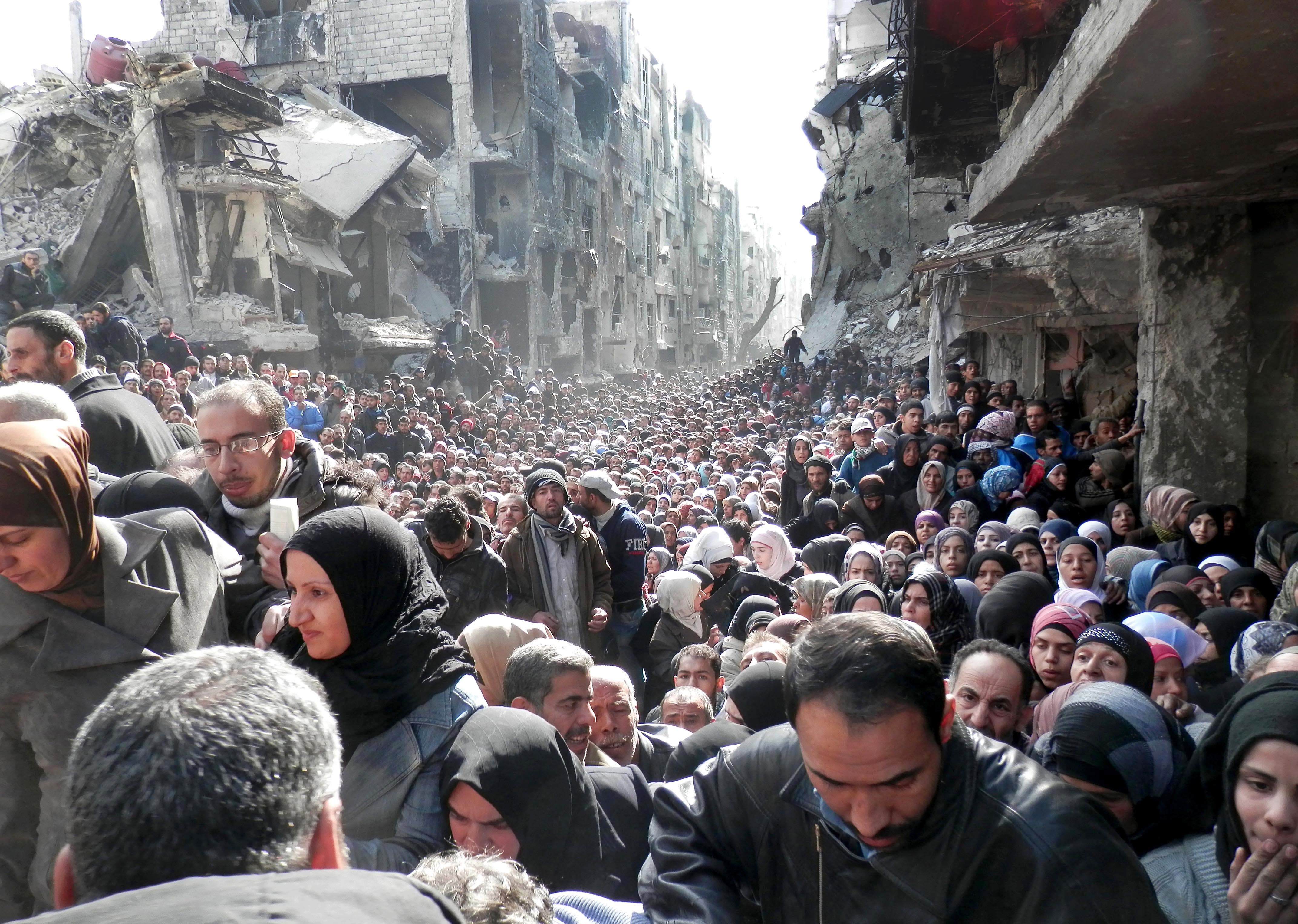 Refugees in Yarmouk queue for food (AP)

Also Thursday, the U.N. agency for Palestinian refugees, known as UNRWA, expressed concerns about the health situation in the Palestinian refugee camp of Yarmouk in the capital Damascus, which has been the scene of clashes between local fighters and the Islamic State group since the beginning of April.
Serious health problems
SHOW MORE
Last Update: Wednesday, 20 May 2020 KSA 09:44 - GMT 06:44