At least 27 people were killed in Yemen on Saturday as fighting raged in southern towns between militias and loyalists of exiled President Abedrabbo Mansour Hadi, local officials said.

At least four pro-Hadi forces and six Houthi Shiite militiamen were killed in dawn clashes in the town of Daleh, north of the main southern city of Aden, an official said.

Eight more fighters were killed in an ambush.

Farther east, in Loder, pro-Hadi forces killed nine militias in a rocket-propelled grenade attack, a government official in the town said.
Infographic: Fighting in south Yemen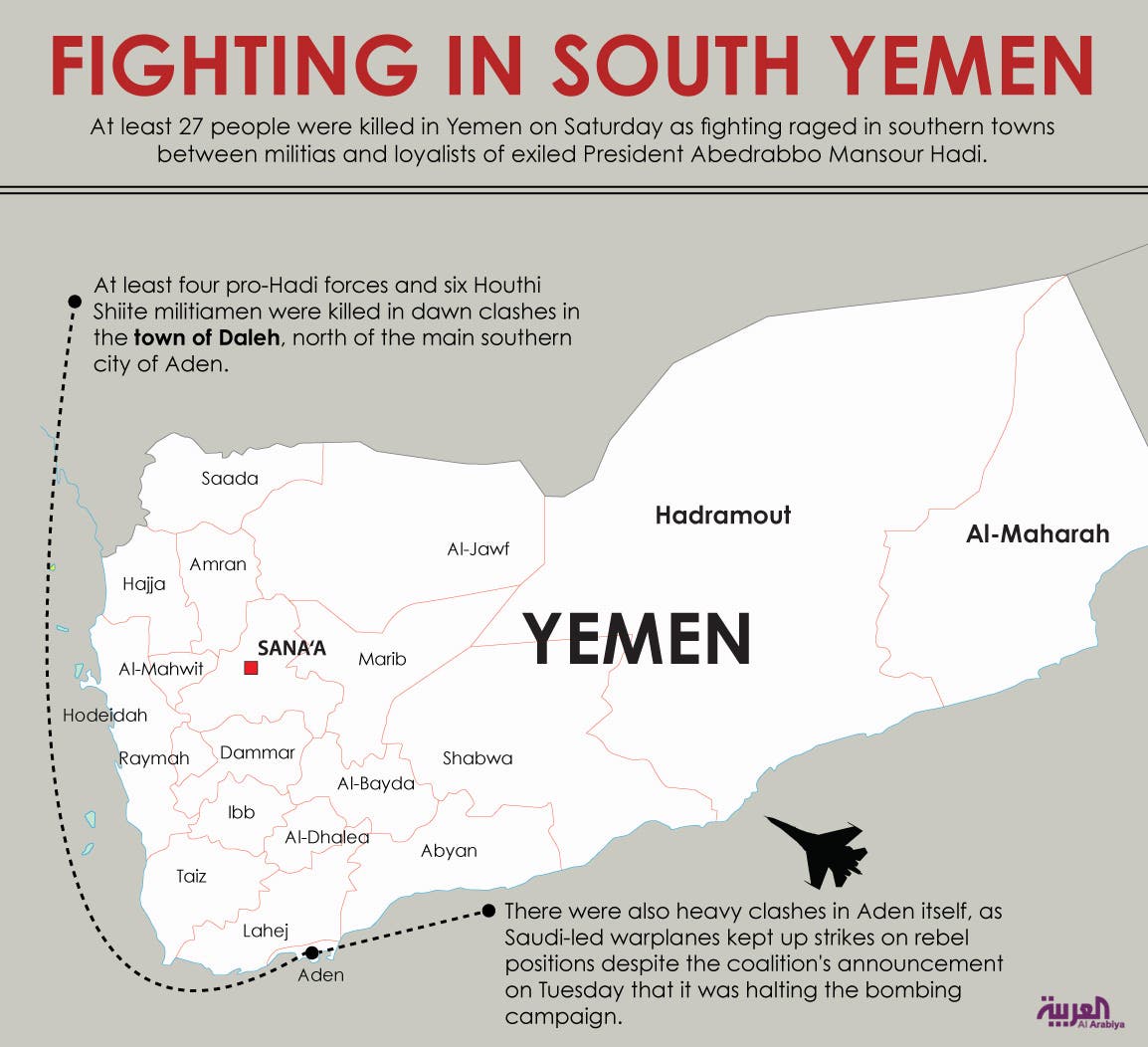 Infographic: Fighting in south Yemen
SHOW MORE
Last Update: Wednesday, 20 May 2020 KSA 09:44 - GMT 06:44