The Islamic State of Iraq and Syria (ISIS) group Sunday claimed responsibility for a car bomb attack outside a popular Baghdad restaurant that killed 15 people, including four policemen and a media figure.

Saturday's attack, one of the deadliest in the Iraqi capital this year, took place in Karrada, a district packed with shops and restaurants. It was the latest in a series of similar bombings in Baghdad.

It killed 15 people and wounded 51, a police colonel told AFP on Sunday, revising an earlier toll of 14 dead and 39 injured.

ISIS radio Al-Bayan said the jihadist group carried out the attack and targeted a Shiite militia helping Iraq's government forces fight the extremist militants.
Infographic: ISIS claims Baghdad bombing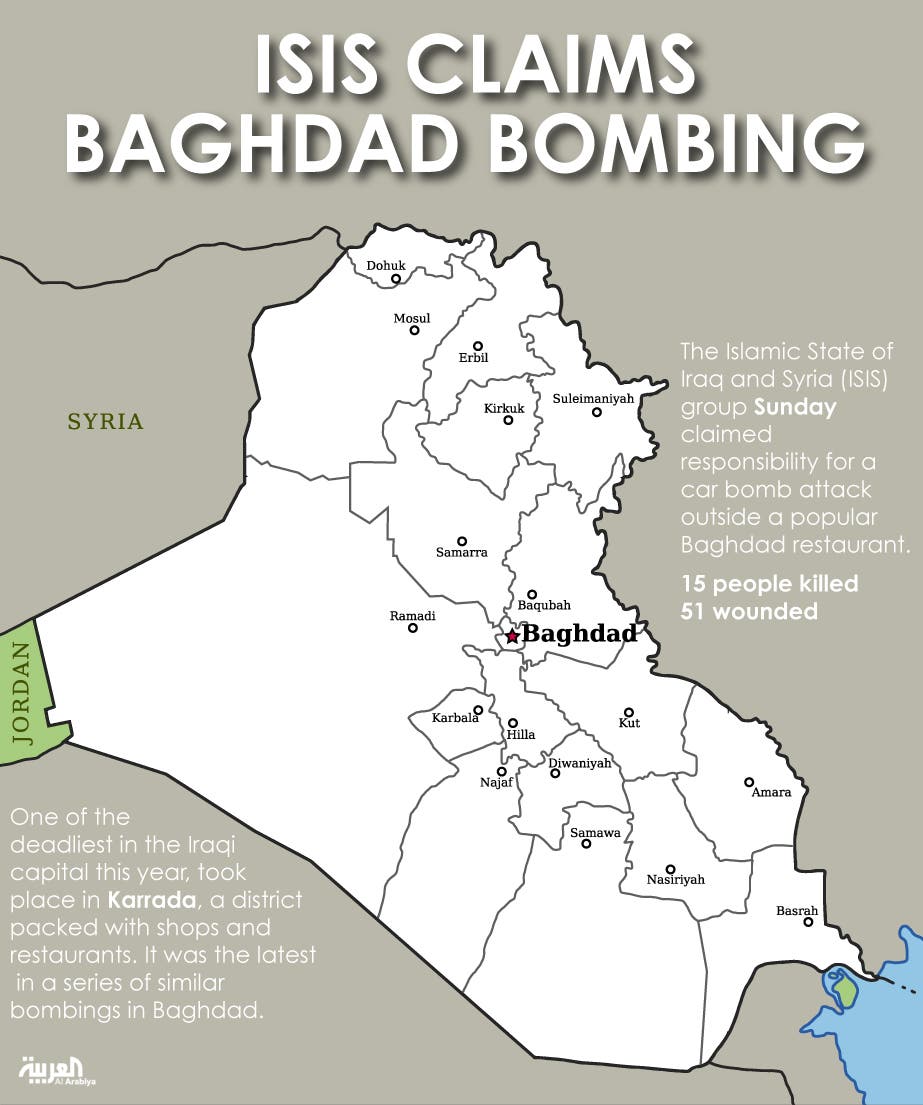 Infographic: ISIS claims Baghdad bombing


"The soldiers of the caliphate managed to blow up an explosive laden car... in the area of Karrada," the broadcaster said.

Among those killed was Ammar al-Shahbander, chief of mission in Iraq for the Institute for War and Peace Reporting (IWPR), the interior ministry and two of his friends said.

British-educated Shahbander was responsible for IWPR activities in Iraq and neighboring Syria, and was in charge of a program to set up a new media institute in Iraq.

Saturday's bombing in Baghdad was the second claimed by ISIS in as many days.

On Thursday, 11 people were killed and more than 40 wounded in a wave of attacks in Shiite districts of the Iraqi capital which the jihadists also said they carried out.
Outpost in Anbar targeted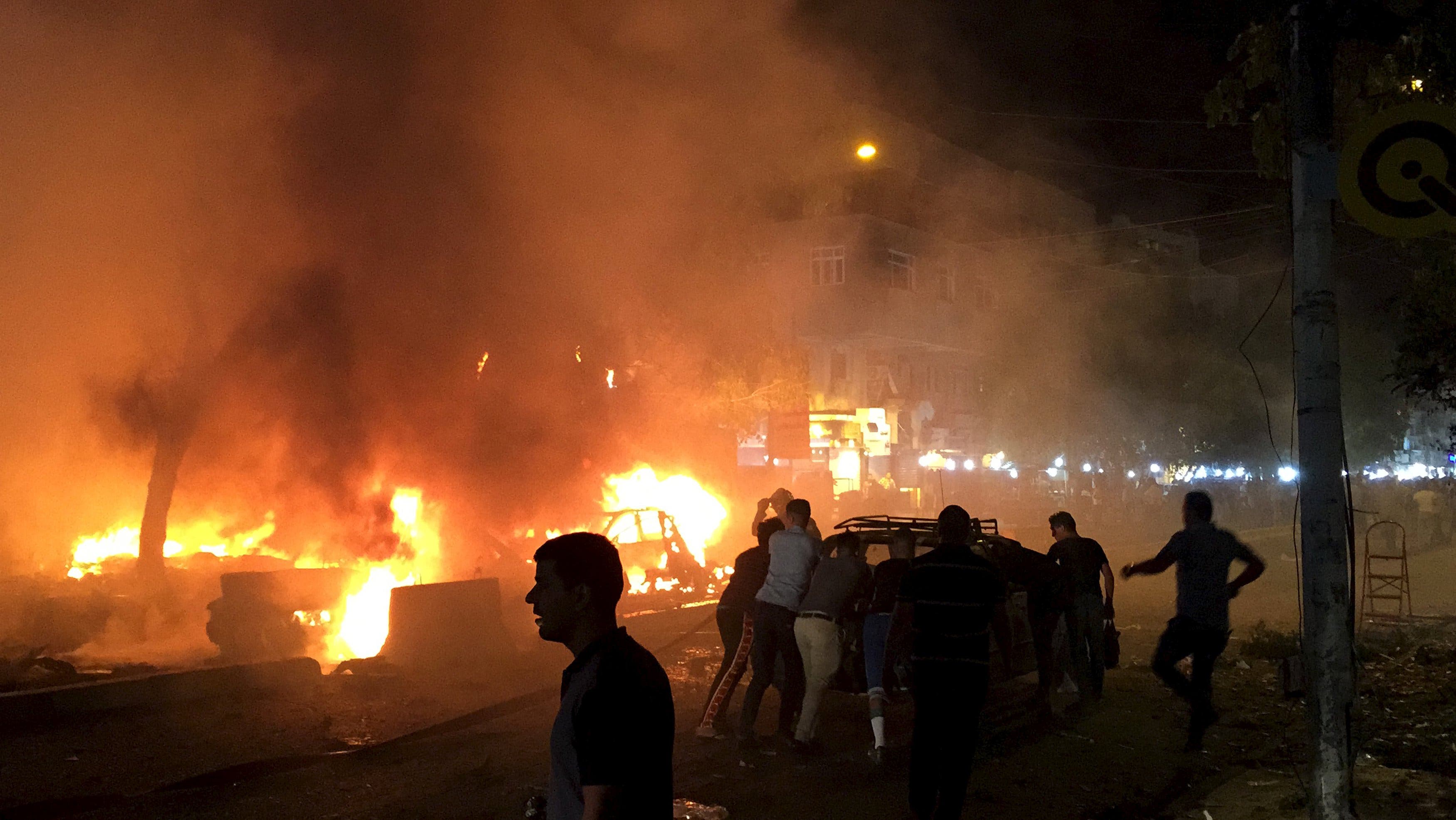 People gather at the site of car bombs attack in Baghdad, May 2, 2015. (Reuters)
SHOW MORE
Last Update: 06:44 KSA 09:44 - GMT 06:44