Saudi-led warplanes launched a fresh wave of air strikes across Yemen on Saturday targeting Iran-backed militias as fighting raged on the ground in the south of the country, witnesses said.

The air raids pounded arms depots under the control of the Houthi militias in the locality of Ghula, in Omran province north of Sanaa, residents said, according to AFP.

They followed similar bombardments of weapons storage facilities in the capital that sparked deadly explosions, and strikes on the Dhabwa military base, which is currently under rebel control.
Infographic: Fresh round of air strikes target Houthi militias in Yemen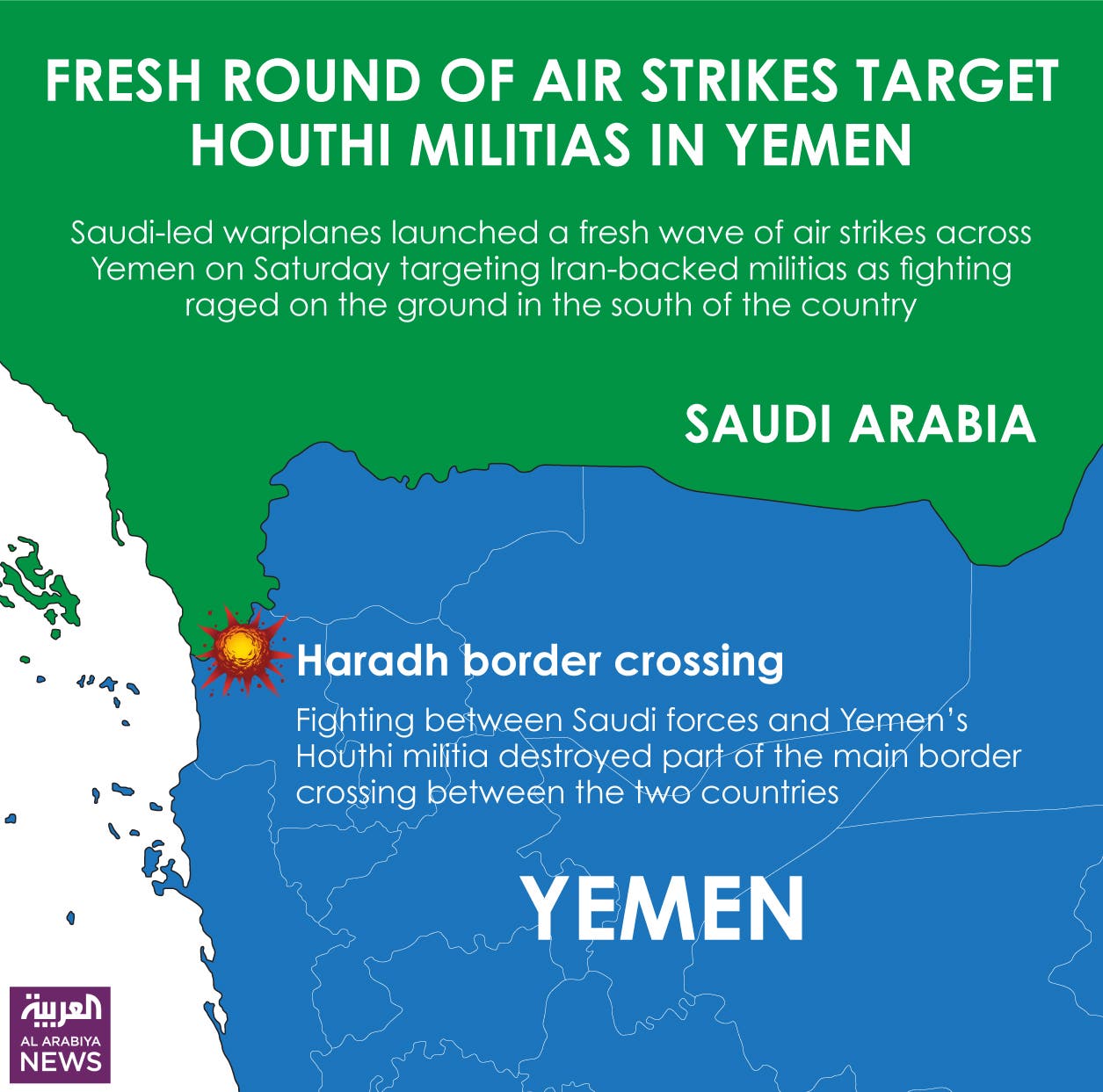 Infographic: Fresh round of air strikes target Houthi militias in Yemen
SHOW MORE
Last Update: Wednesday, 20 May 2020 KSA 09:47 - GMT 06:47