At least 58 people were killed and more than 100 wounded on Monday in two blasts in eastern Iraq claimed by the Islamic State of Iraq and Syria (ISIS) in a province once considered mostly free of them.

In January Iraqi officials declared victory over the insurgents in Diyala province, which borders Iran, after security forces and Shi'ite paramilitaries drove them out of towns and villages there. But the militants have remained active.

An explosion at a market in Huwaidar, about 4 km (2.5 miles) north of the provincial capital of Baquba, killed 51 people and wounded at least 80, police and medical sources said.
Infographic: Twin attacks in Iraq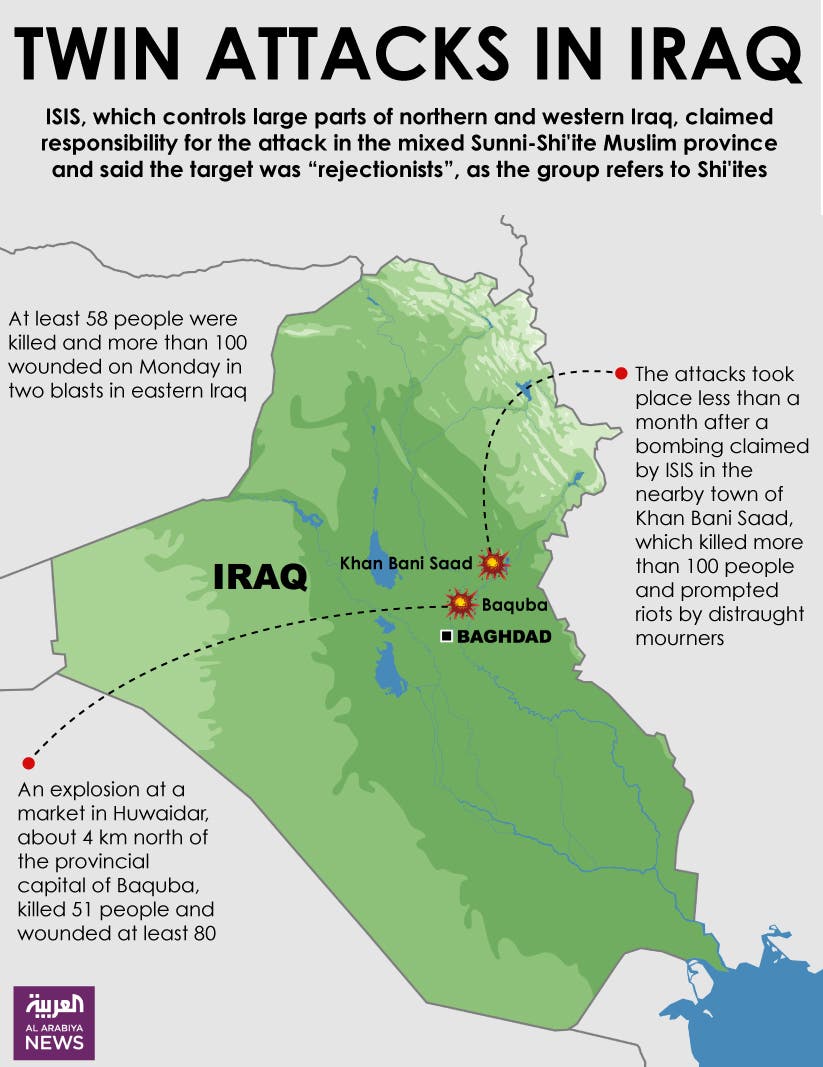 Infographic: Twin attacks in Iraq
SHOW MORE
Last Update: Wednesday, 20 May 2020 KSA 09:45 - GMT 06:45