Arab-supported forces loyal to Yemen's exiled government on Saturday retook a fifth province in the country's south, military officials said, as they continued their advance against Iran-backed militias.

The militias "withdrew" and "handed over" Shabwa to the pro-government forces after they were promised a safe route out of the province, a military official told AFP.

Other army officials confirmed the militia pull-out.
Infographic: Pro-govt forces retake south Yemen province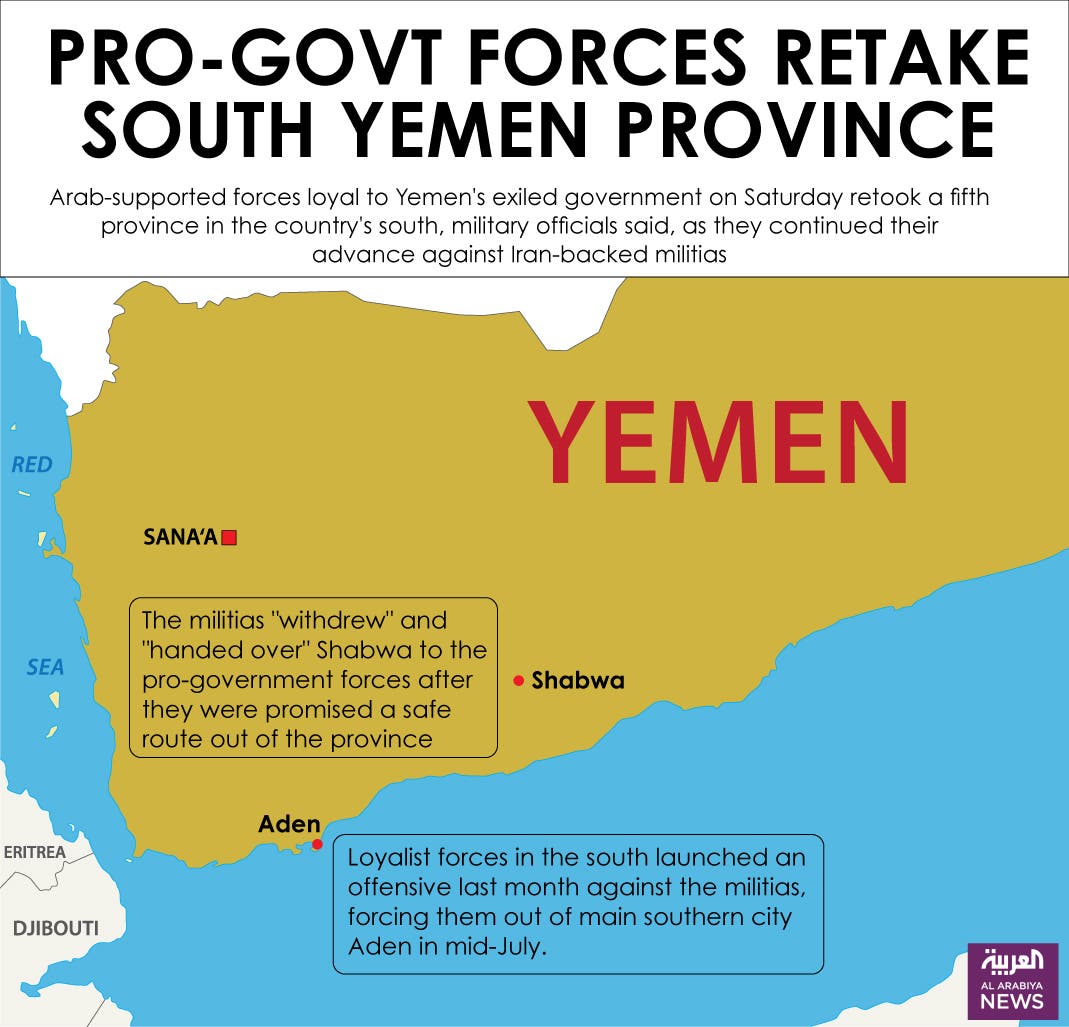 Infographic: Pro-govt forces retake south Yemen province
SHOW MORE
Last Update: Wednesday, 20 May 2020 KSA 09:44 - GMT 06:44