At least 16 people were injured as police firing tear gas, rubber bullets and water cannons battled thousands of Lebanese protesters Saturday demonstrating against government corruption and political dysfunction amid a trash crisis, with the sound of gunfire echoing through the streets into the night.

Riot police used batons to beat back protesters among downtown Beirut's Ottoman-era buildings and lavish apartment complexes, while others were carried away, overcome by tear gas. Private television station LBC reported police attacked one of its crew.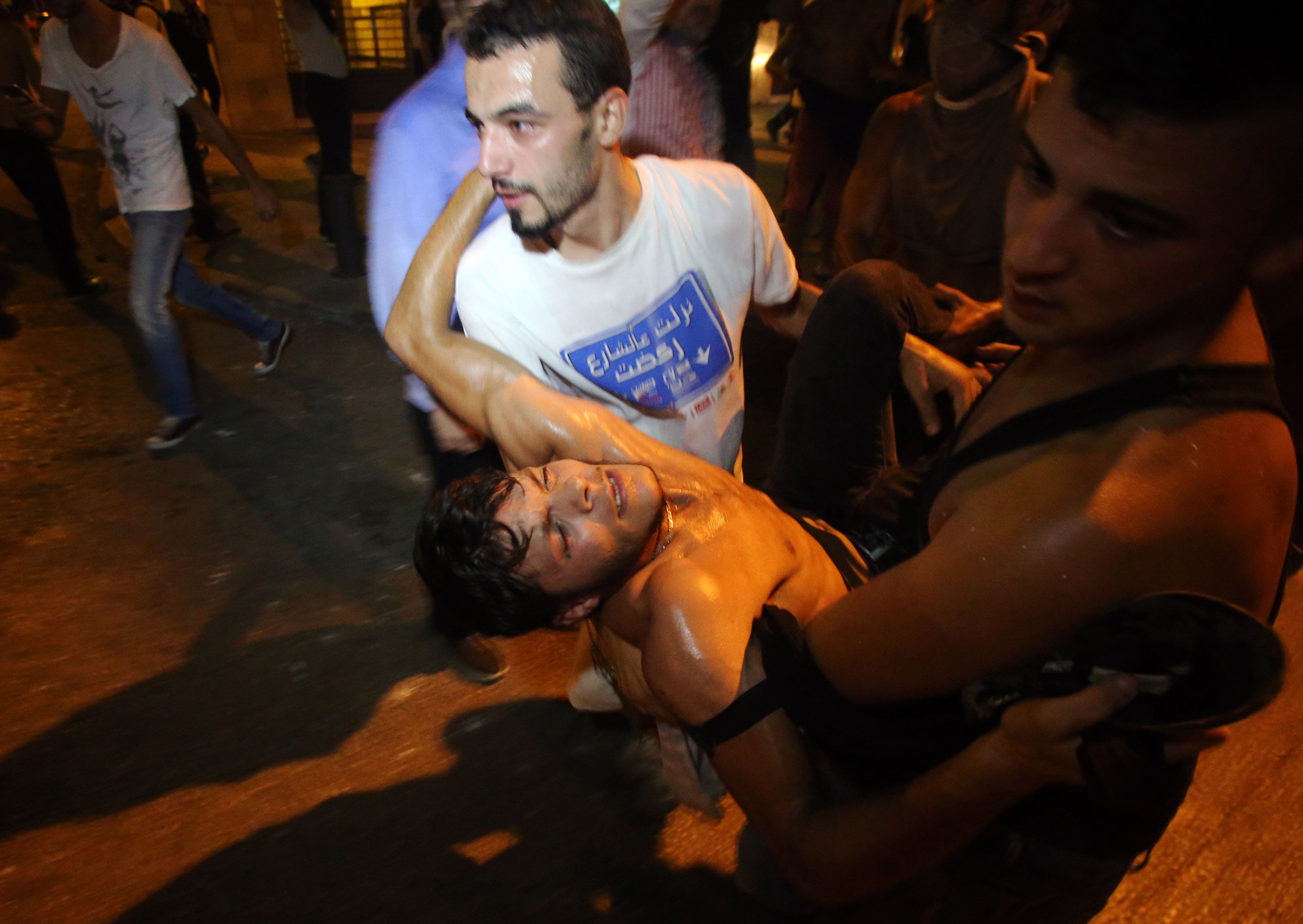 Lebanese demonstraters carry a man injured in clashes with security forces (AFP)
"The people want to topple the regime!"

- the slogan chanted by protesters in central Beirut on Saturday night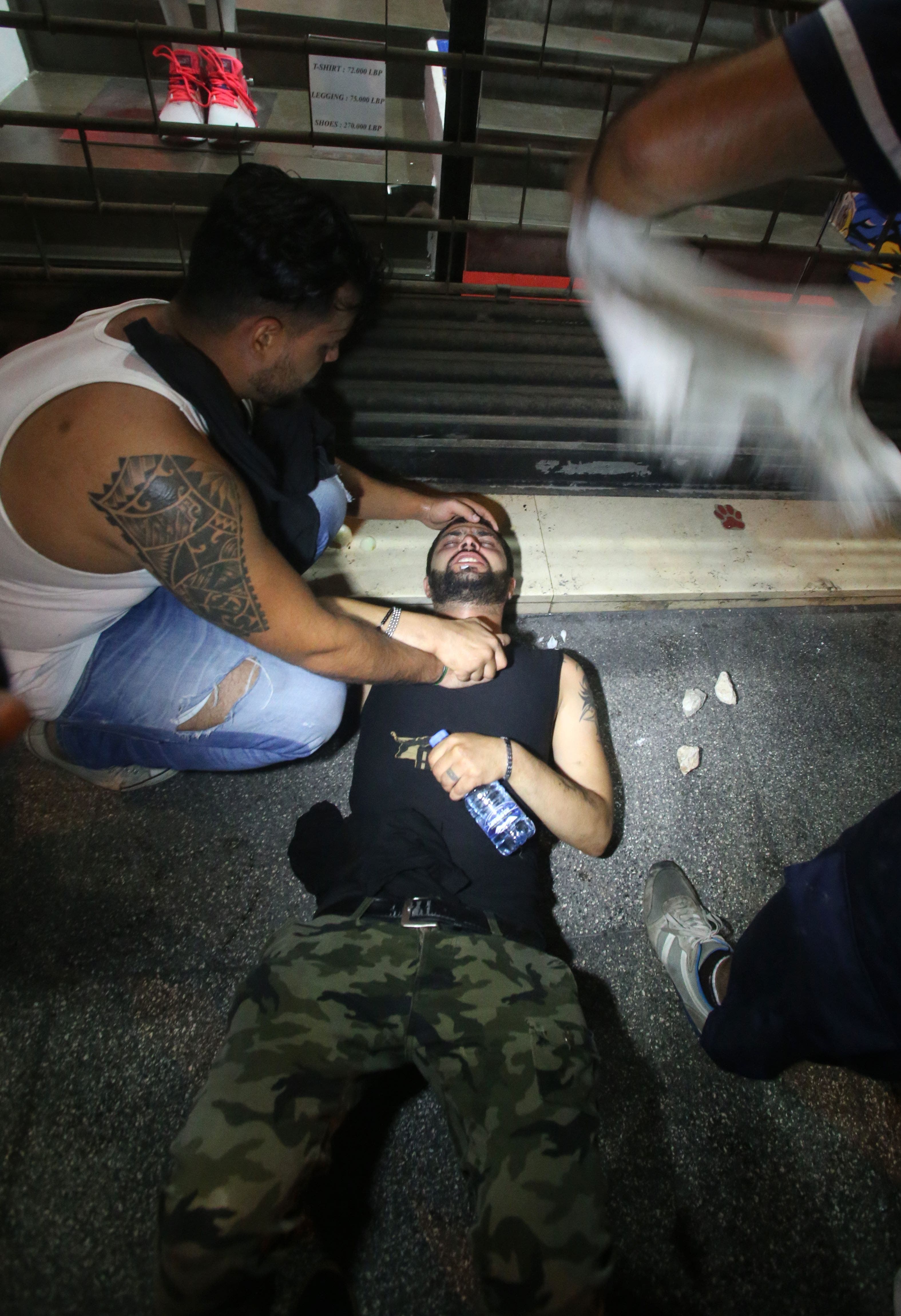 A Lebanese man who succumbed to tear gas is helped by protesters during clashes with security forces (AFP)


Saturday saw the biggest demonstrations by far since garbage began piling up on the streets after the capital's main landfill was closed a month ago. An online group calling itself "You Stink!" and other civil society groups organized the rallies, calling on Lebanese to join them in a revolt against the corrupt system. They said they plan to stay in downtown Beirut near the government building and parliament.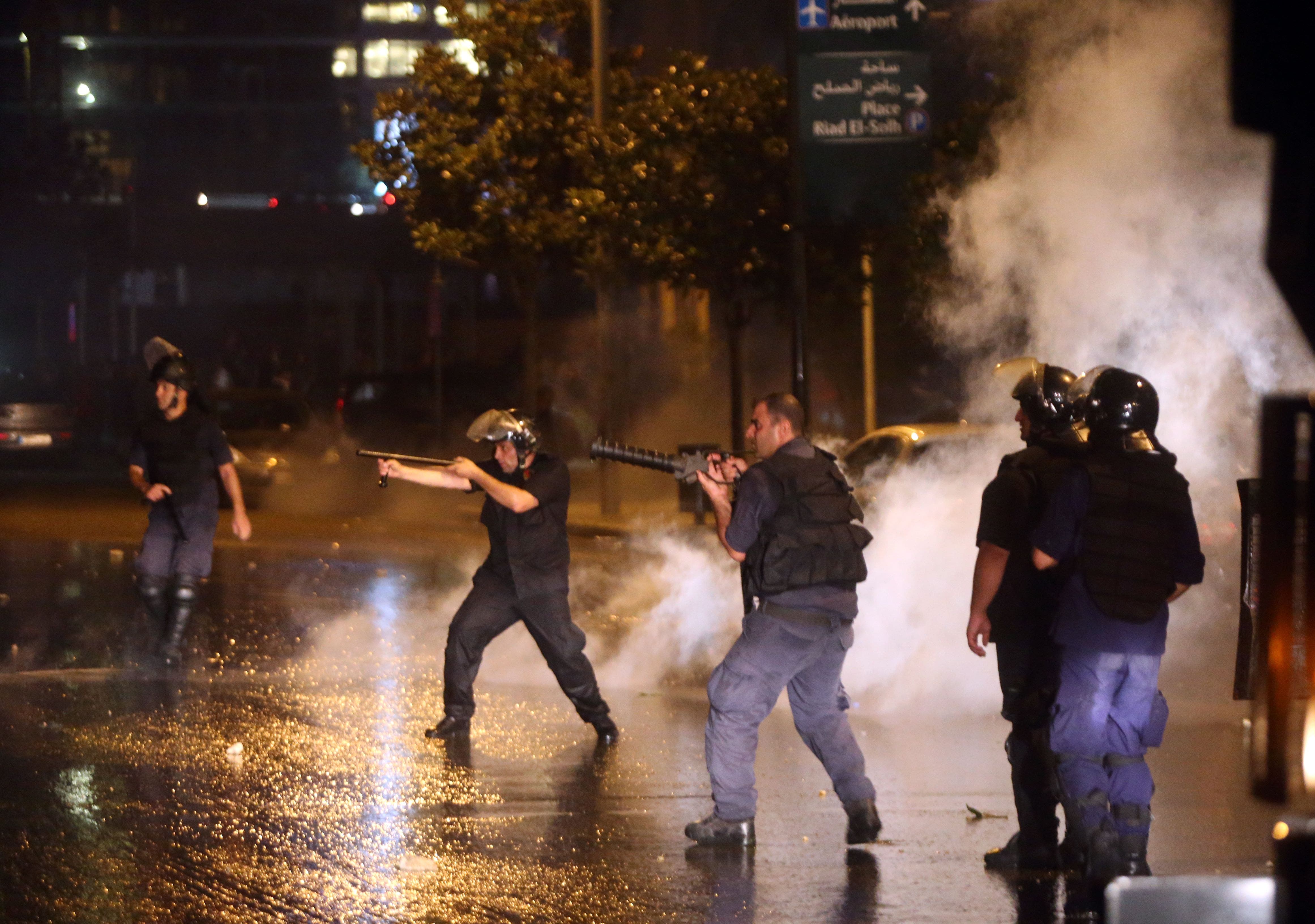 Lebanese security forces fire tear gas canisters towards protesters (AFP)
Catastrophe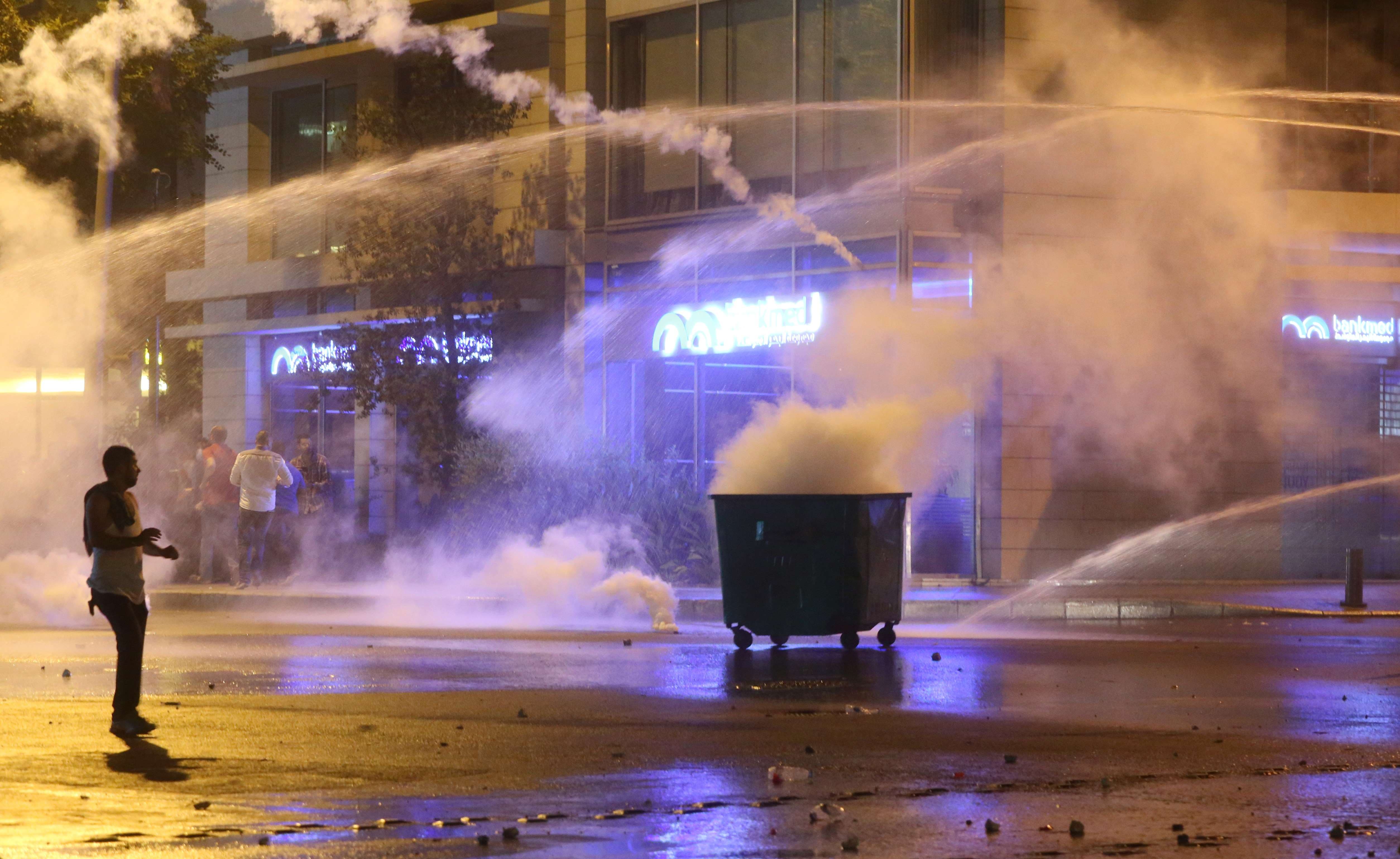 Lebanese protesters take shelter as tear gas canisters and water cannons are used to disperse them during clashes with security forces in the capital Beirut, on August 22, 2015 (AFP)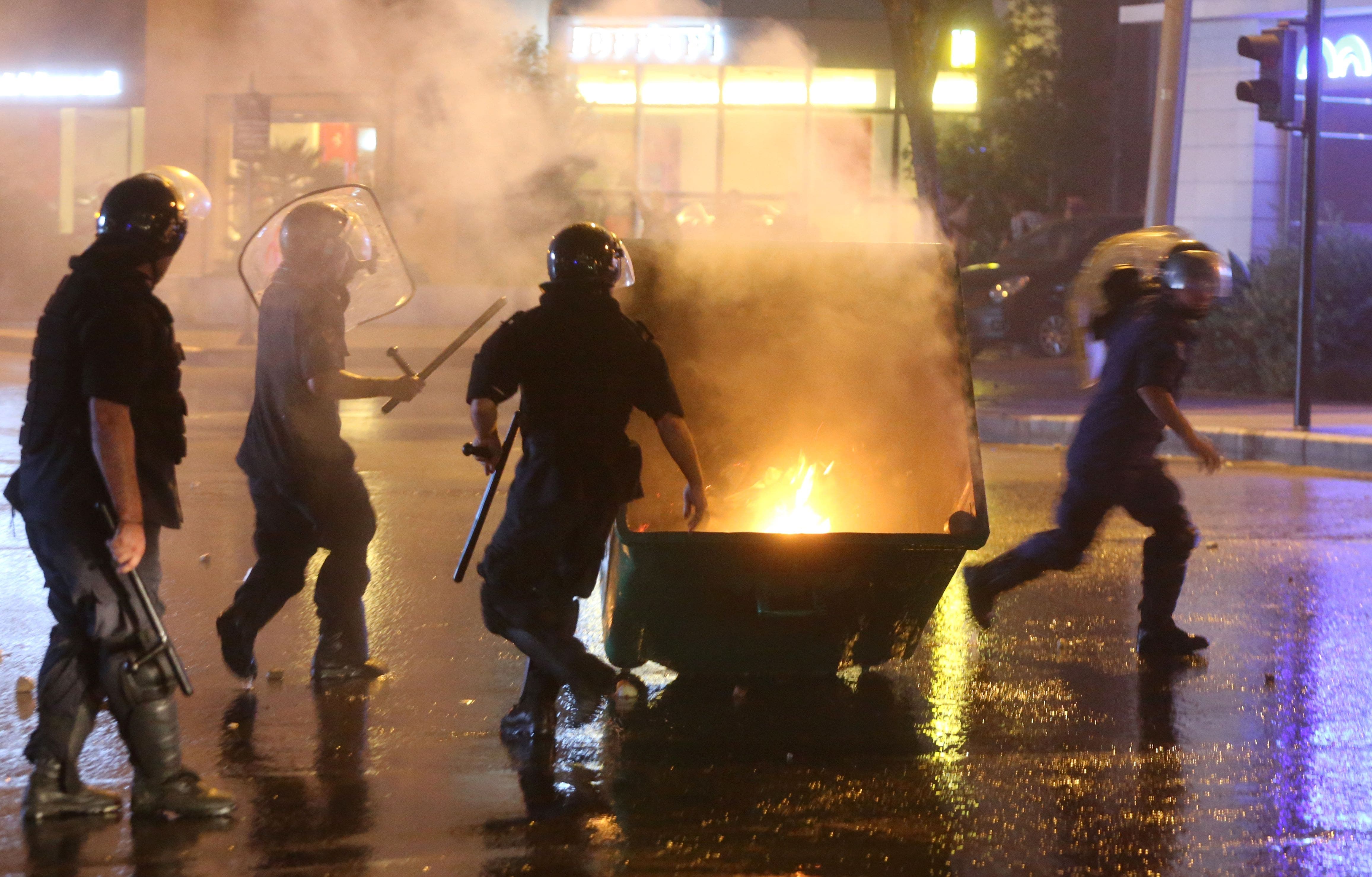 Lebanese security forces run towards a rubbish container set on fire by protesters (AFP)


It was not clear whether the snowballing protest movement would turn into something bigger. Lebanese have rarely taken to the streets unless it was for a political cause backed by a political party. Those behind recent protests have urged more people to join them.
Spring survivor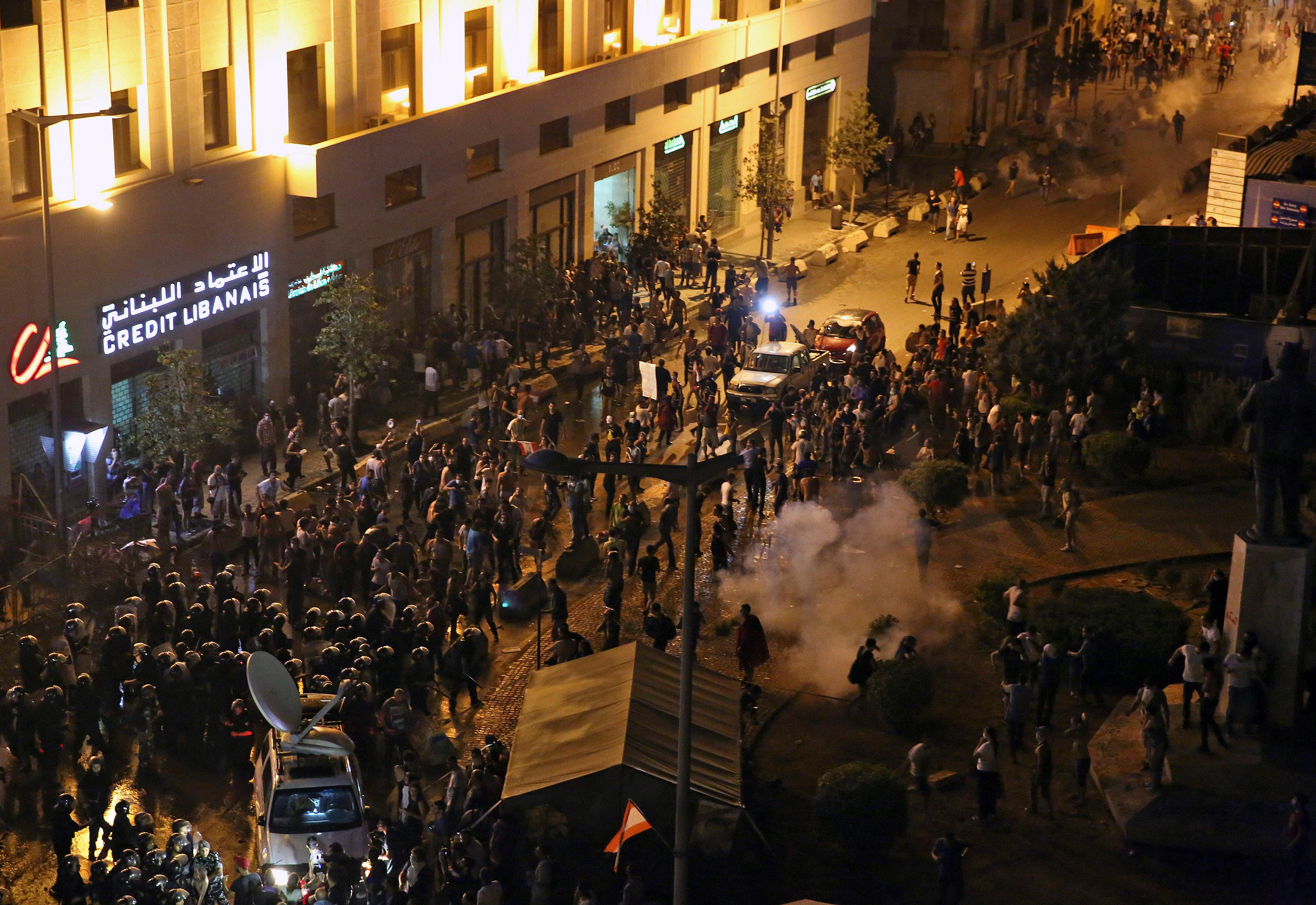 Lebanese riot police use tear gas to fend off protesters (AP)
SHOW MORE
Last Update: Wednesday, 20 May 2020 KSA 09:48 - GMT 06:48