The United Nations Security Council on Thursday gave a green light to an international investigation aimed at assigning blame for chemical weapon attacks in Syria, the U.N. press office said on Thursday.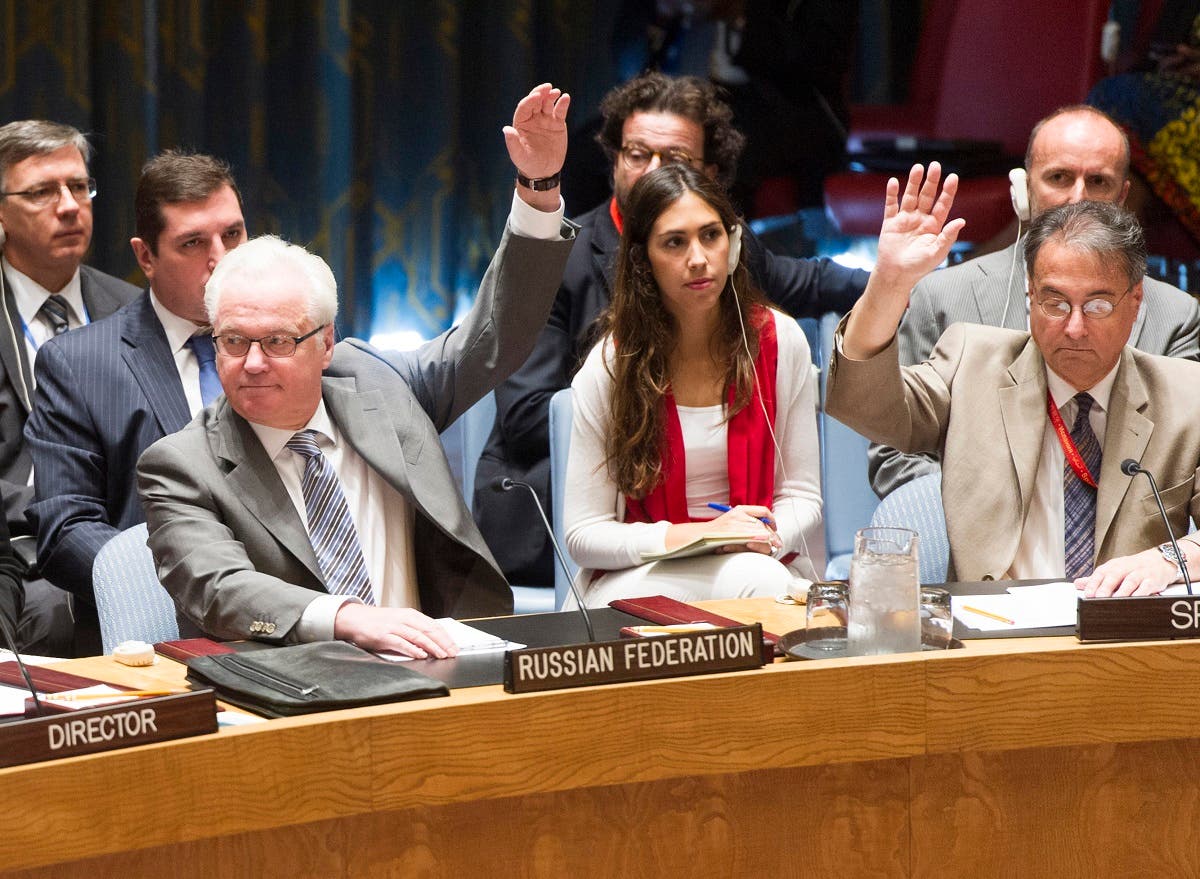 Vitaly Churkin , (L), Permanent Representative of the Russian Federation to the United Nations casts his vote as Security Council votes to adopt a resolution creating a joint investigative mechanism to identify individuals or entities responsible for the use of chemical weapons in Syria.
The council's authorization came in the form of a letter from Russian U.N. Ambassador Vitaly Churkin to U.N. Secretary-General Ban Ki-moon, seen by Reuters.
Syria to 'cooperate fully'
SHOW MORE
Last Update: Wednesday, 20 May 2020 KSA 09:45 - GMT 06:45