Fifteen civilians, including five children, were killed in regime air raids on a popular market in a militant-held city of eastern Syria on Monday, a monitoring group said.

"Regime military aircraft fired at least two missiles at a busy souk in the city of Mayadeen, killing 15 civilians including five children and three women," said Rami Abdel Rahman, head of the Syrian Observatory for Human Rights.

He said at least 50 others were wounded in the raids on Mayadeen, located in Syria's oil-rich Deir Ezzor province and held by militants from the Islamic State of Iraq and Syria group (ISIS).
Infographic: Regime raids on ISIS city indiscriminate toward civilians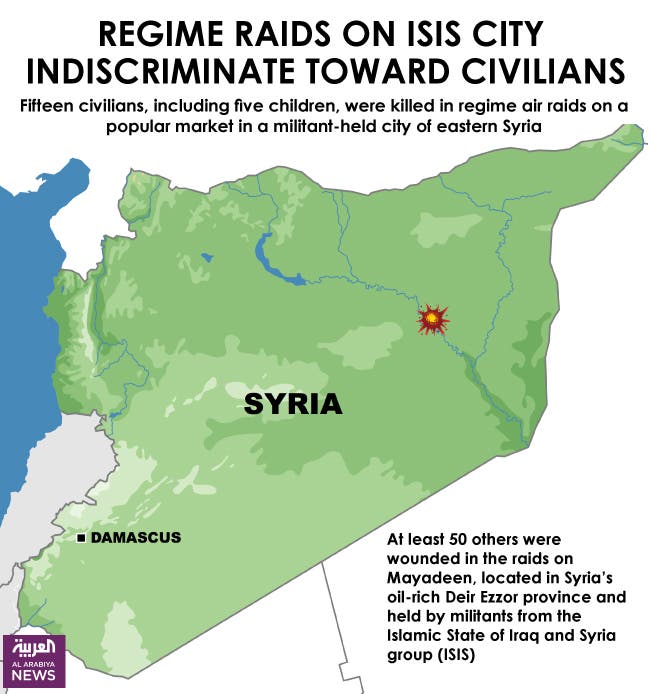 Infographic: Regime raids on ISIS city indiscriminate toward civilians
SHOW MORE
Last Update: Wednesday, 20 May 2020 KSA 09:45 - GMT 06:45