Moscow, Washington and Riyadh did not agree in full "as yet" on the final solution for the Syria crisis, Russian Foreign Minister Sergei Lavrov said on Monday but said there was clear progress in talks between the countries on the conflict.
Turkey to hold talks with Russia, Iran
EU condemns Russia strikes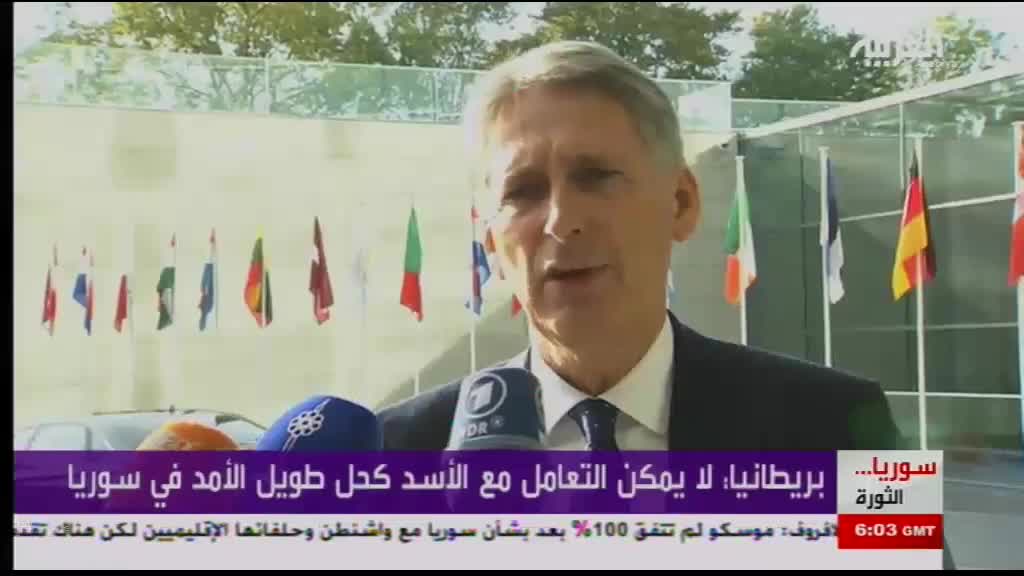 THUMBNAIL75x50_EU nations criticize Russia's military moves in Syria


Ministers also sought to further pressure Assad by agreeing to broaden the EU's economic sanctions criteria to people benefiting from his government, a move essentially aimed at freezing the assets of the spouses of senior figures, although no names have been added to the EU's list.

"The recent Russian military attacks ... are of deep concern and must cease immediately," ministers said in their most strongly-worded statement on Russia's intervention.

"The military escalation risks prolonging the conflict, undermining a political process, aggravating the humanitarian situation and increasing radicalization," said the ministers, meeting in Luxembourg.

EU leaders are also expected to criticize Russia at a summit in Brussels on Thursday, EU officials say.
SHOW MORE
Last Update: Wednesday, 20 May 2020 KSA 09:45 - GMT 06:45