Belgian authorities have charged two people who were arrested after the Paris attacks with involvement in terrorism, prosecutors said Monday.

The pair were charged "with a terrorist act and participation in the activities of a terrorist group," while five others detained at the weekend were freed without charge, the prosecutor's office said in a statement.

It did not give the names of the people who were charged.

One of those released was Mohamed Abdeslam -- whose brother Brahim took part in the attacks and whose other brother Salah is being hunted by police.

The prosecutors confirmed that a major police raid in Brussels on Monday aimed at arresting Salah Abdeslam had ended without anyone being detained.
'Mastermind' may have been in identified
Belgian, French police on hunt for attackers
Second bomber identified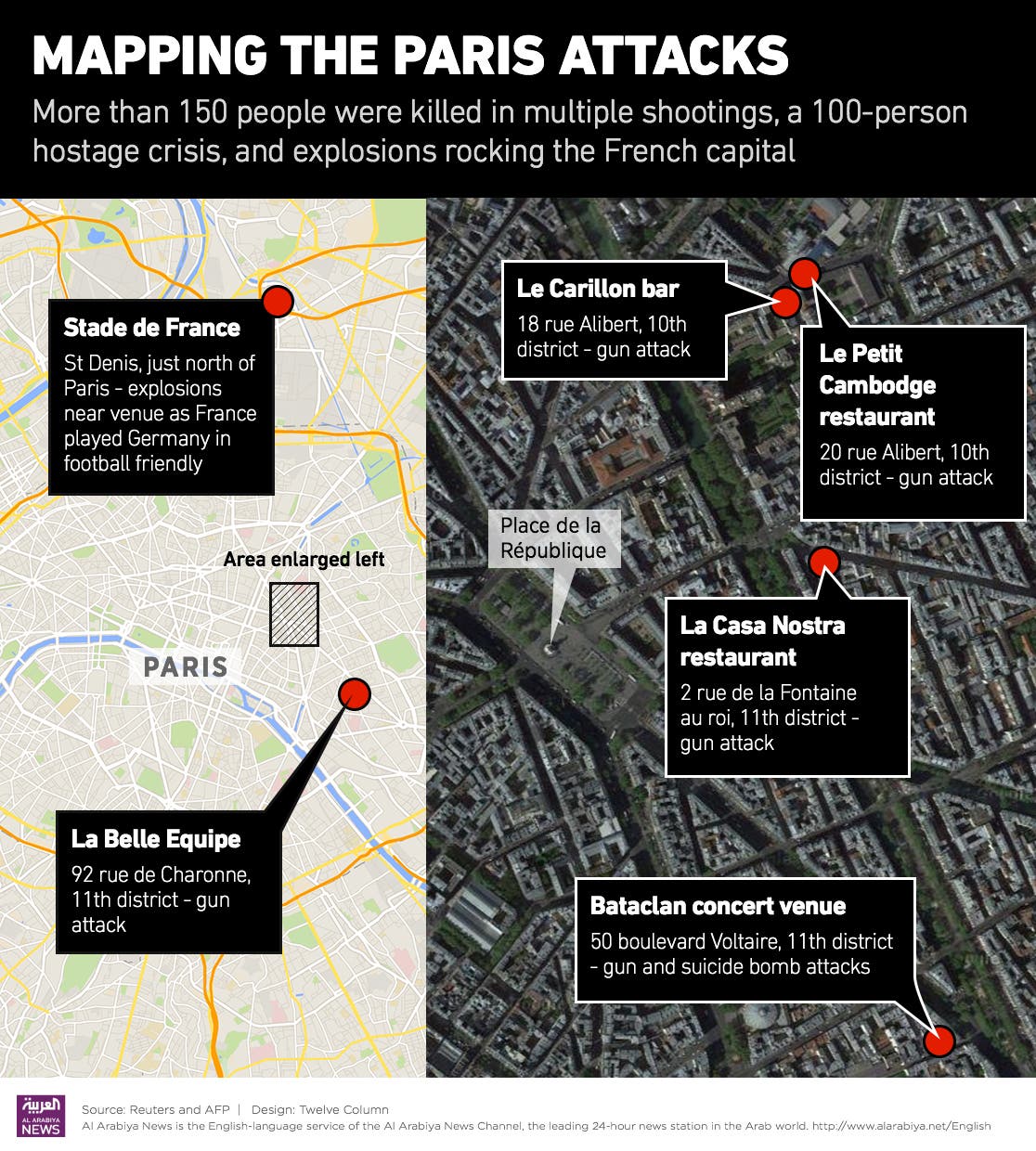 Infographic: Mapping the Paris attacks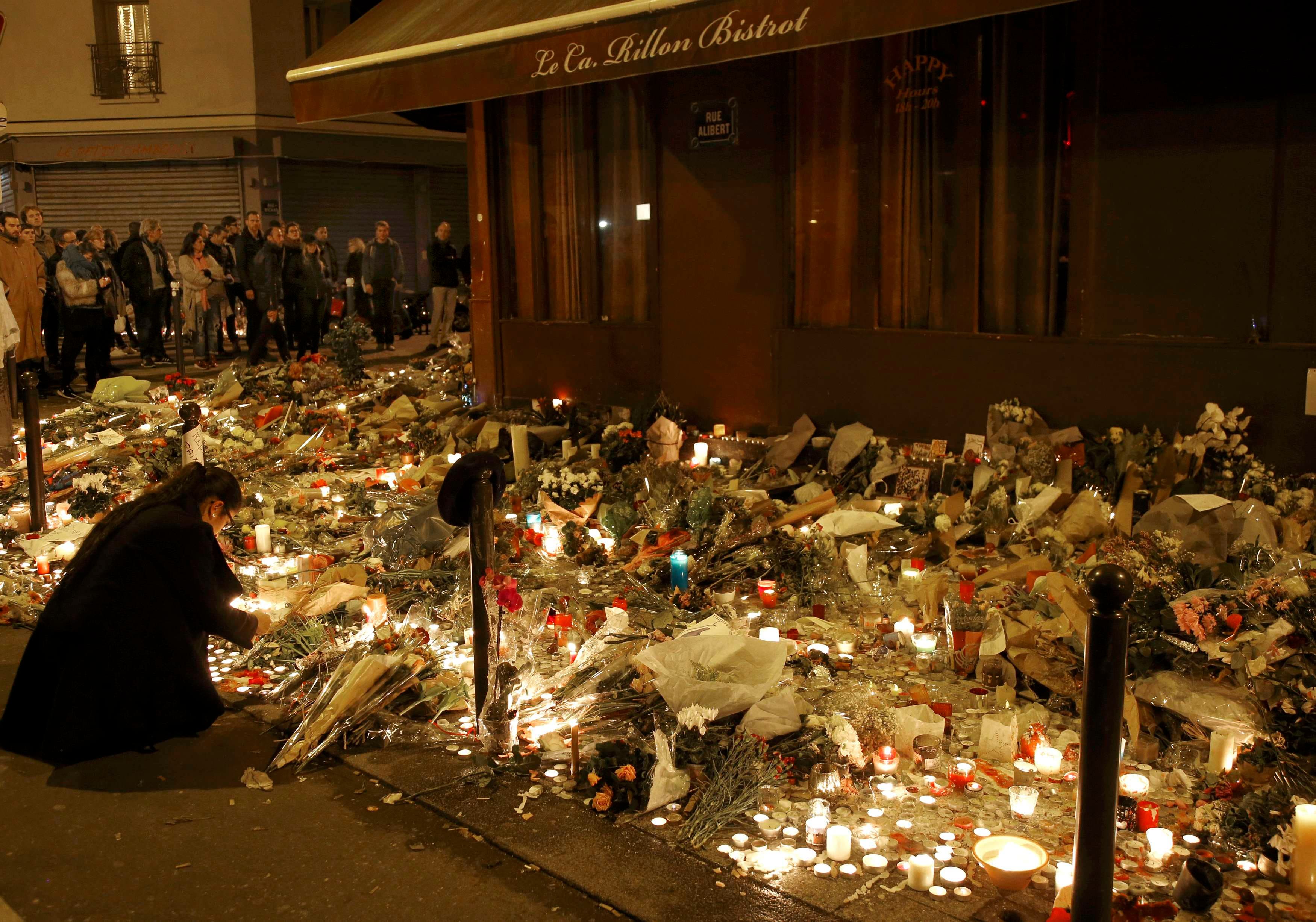 People gather outside Le Carillon restaurant, one of the attack sites in Paris, November 15, 2015. REUTERS/Jacky Naegelen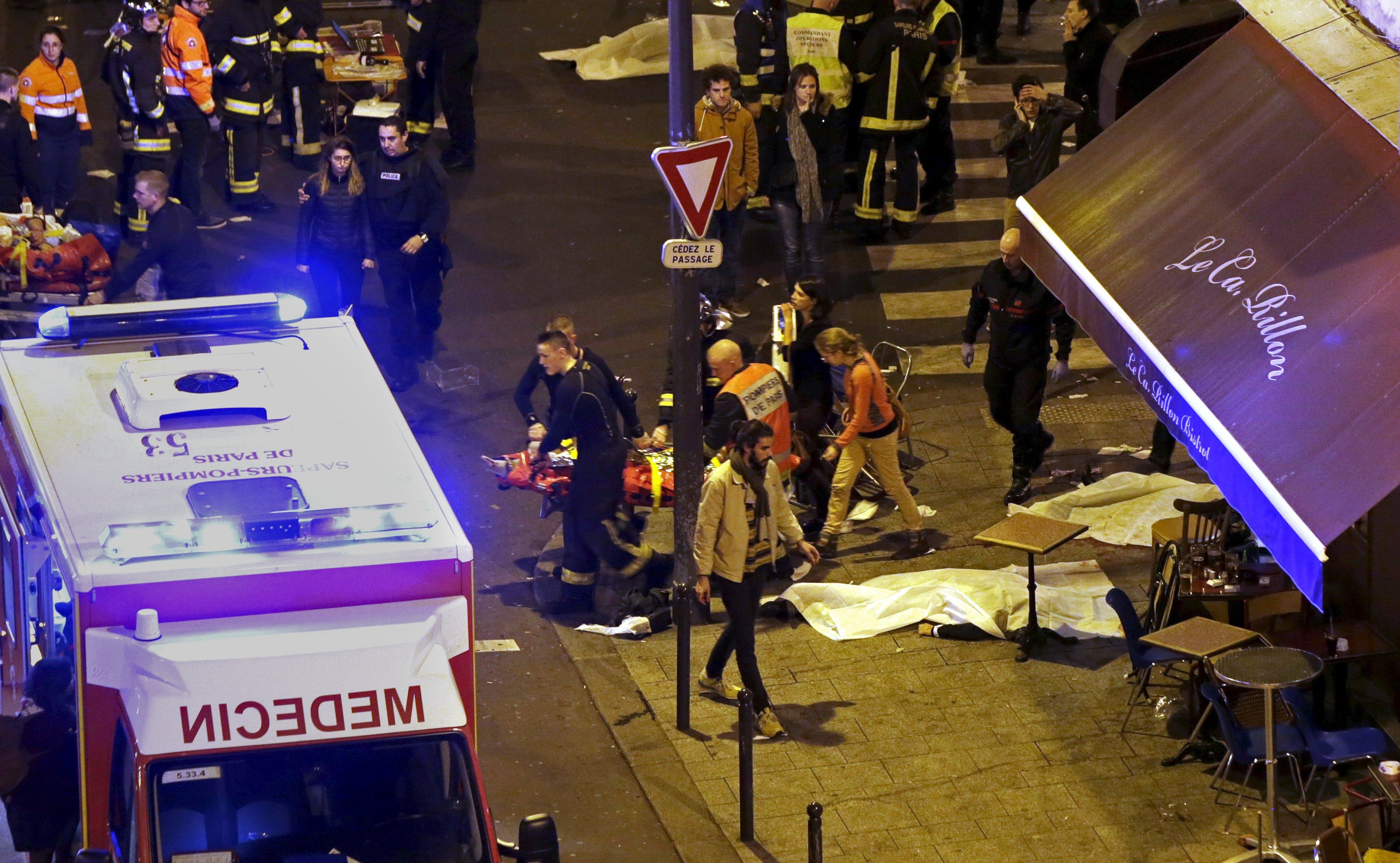 General view of the scene with rescue service personnel working near covered bodies outside a restaurant following shooting incidents in Paris, France, November 13, 2015.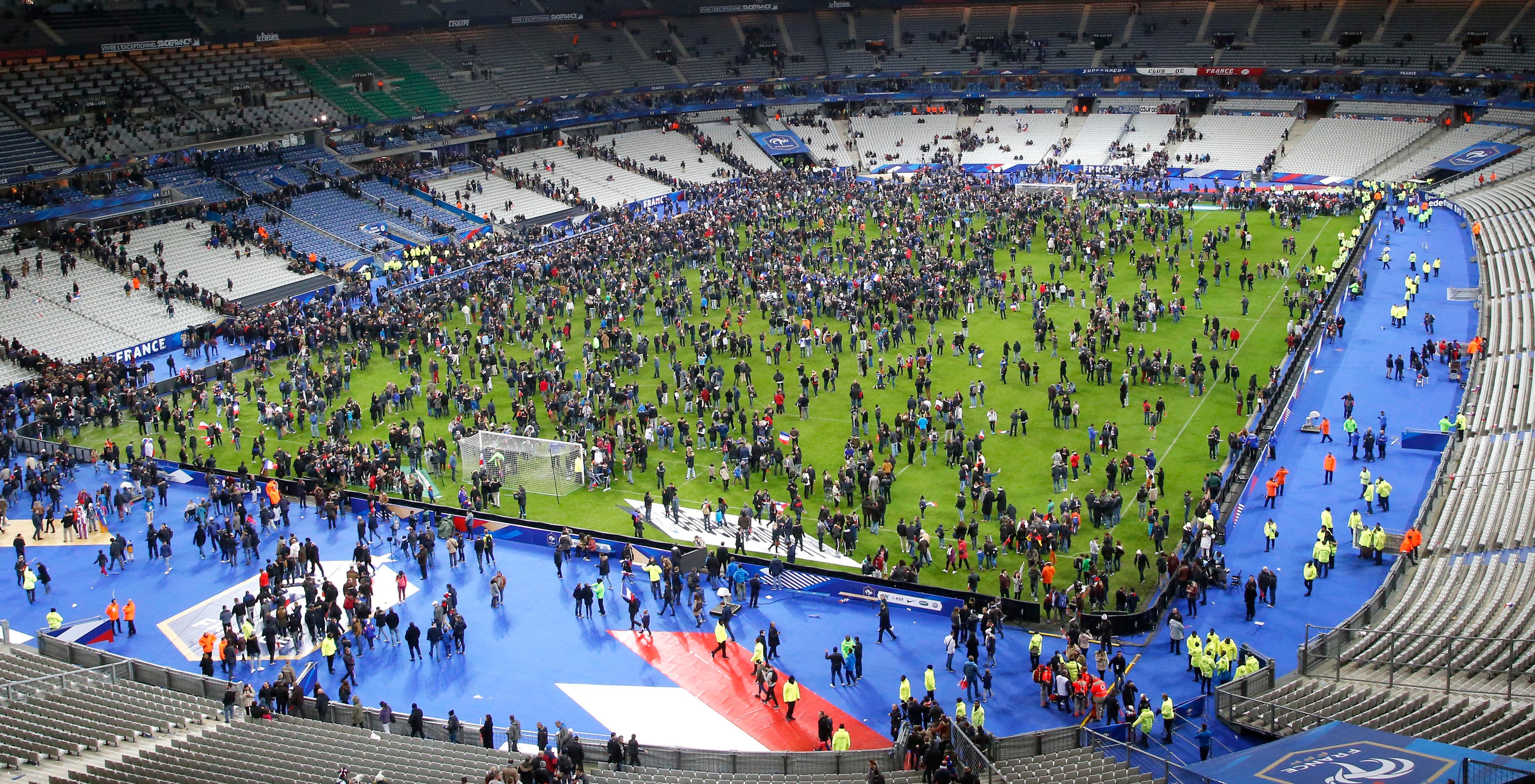 Spectators invade the pitch of the Stade de France stadium after the international friendly soccer France against Germany, Friday, Nov. 13, 2015 in Saint Denis, outside Paris. Multiple fatal attacks throughout the city have prompted President Francois Hollande to announce he was closing the country's borders and declaring a state of emergency. (AP Photo/Michel Euler)
SHOW MORE
Last Update: Wednesday, 20 May 2020 KSA 13:57 - GMT 10:57