Israel's defense ministry has approved plans to build 153 new settler homes in the occupied West Bank, a spokeswoman for the Israeli settlements watchdog Peace Now said on Monday.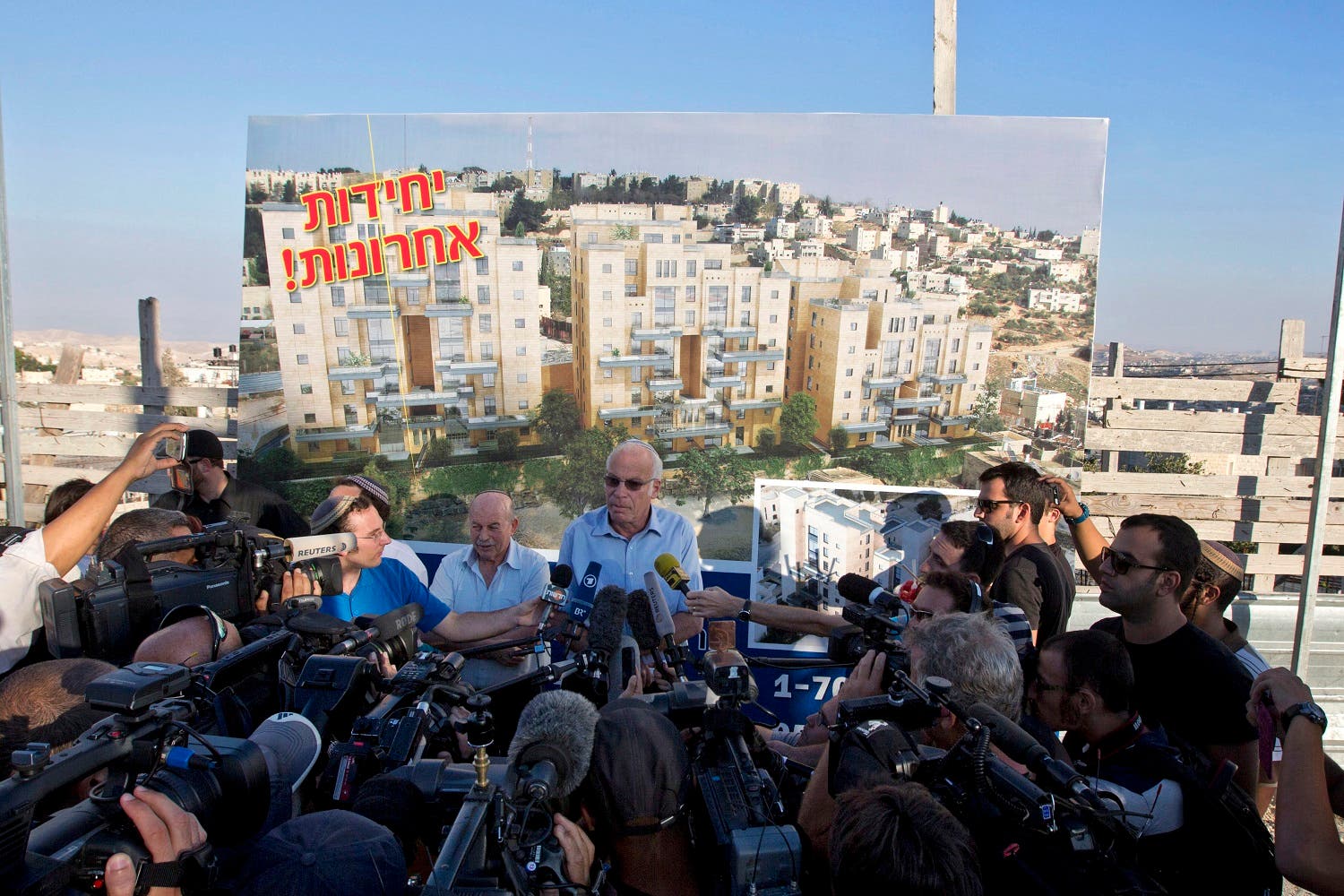 In this Aug. 11, 2013 file photo, Israeli Minister of Housing and Construction Uri Ariel, center, speaks during a ceremony to mark the resumption of the construction of housing units in an east Jerusalem neighborhood. (AP)
Peace Now said on December 28 that Israel was working to revive and extend plans for new Jewish settler homes in the contentious area of the occupied West Bank known as E1.
SHOW MORE
Last Update: Wednesday, 20 May 2020 KSA 09:47 - GMT 06:47