Turkish Prime Minister Ahmet Davutoglu on Thursday blamed Kurdish militants in Turkey and Syrian Kurdish fighters for the Ankara bombing targeting military vehicles that killed 28, confirming the bomber was a Syrian national.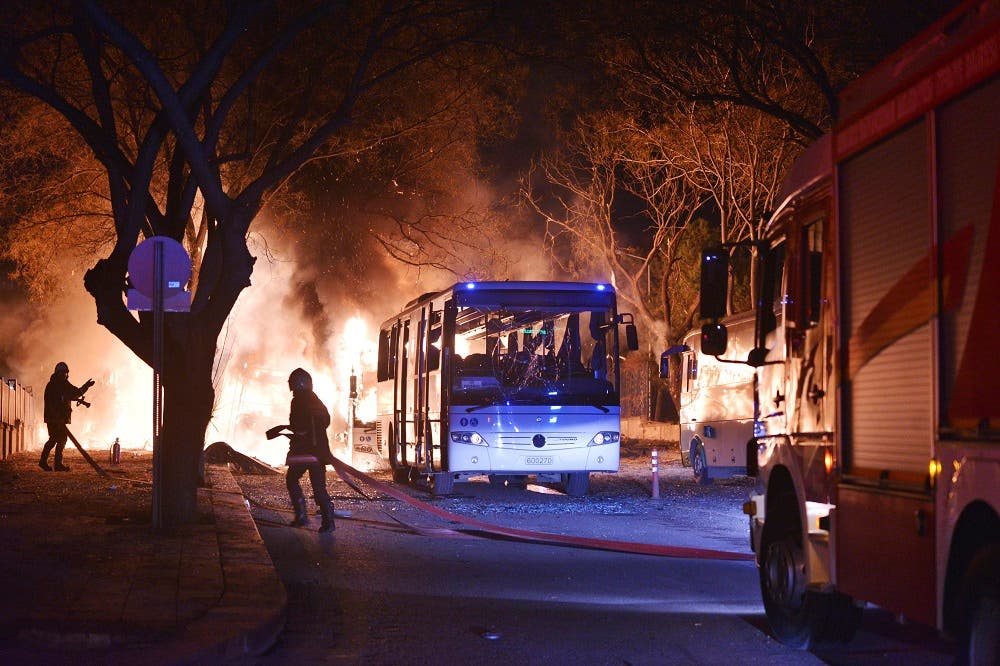 Firefighters work at a scene of fire from an explosion in Ankara, Wednesday, Feb. 17, 2016. A large explosion, believed to have been caused by a bomb, injured several people in the Turkish capital on Wednesday, according to media reports. Private NTV said the explosion occurred during rush hour in an area close to where military headquarters are located as a bus carrying military personnel was passing by. Several cars caught fire, the report said. Ambulances were seen rushing toward the scene. The explosion caused a large fire and dark smoke could be seen billowing from a distance. (IHA via AP)
At least two military vehicles caught fire and dozens of ambulances were sent to the scene. Dark smoke could be seen billowing from a distance.
'Array of challenges'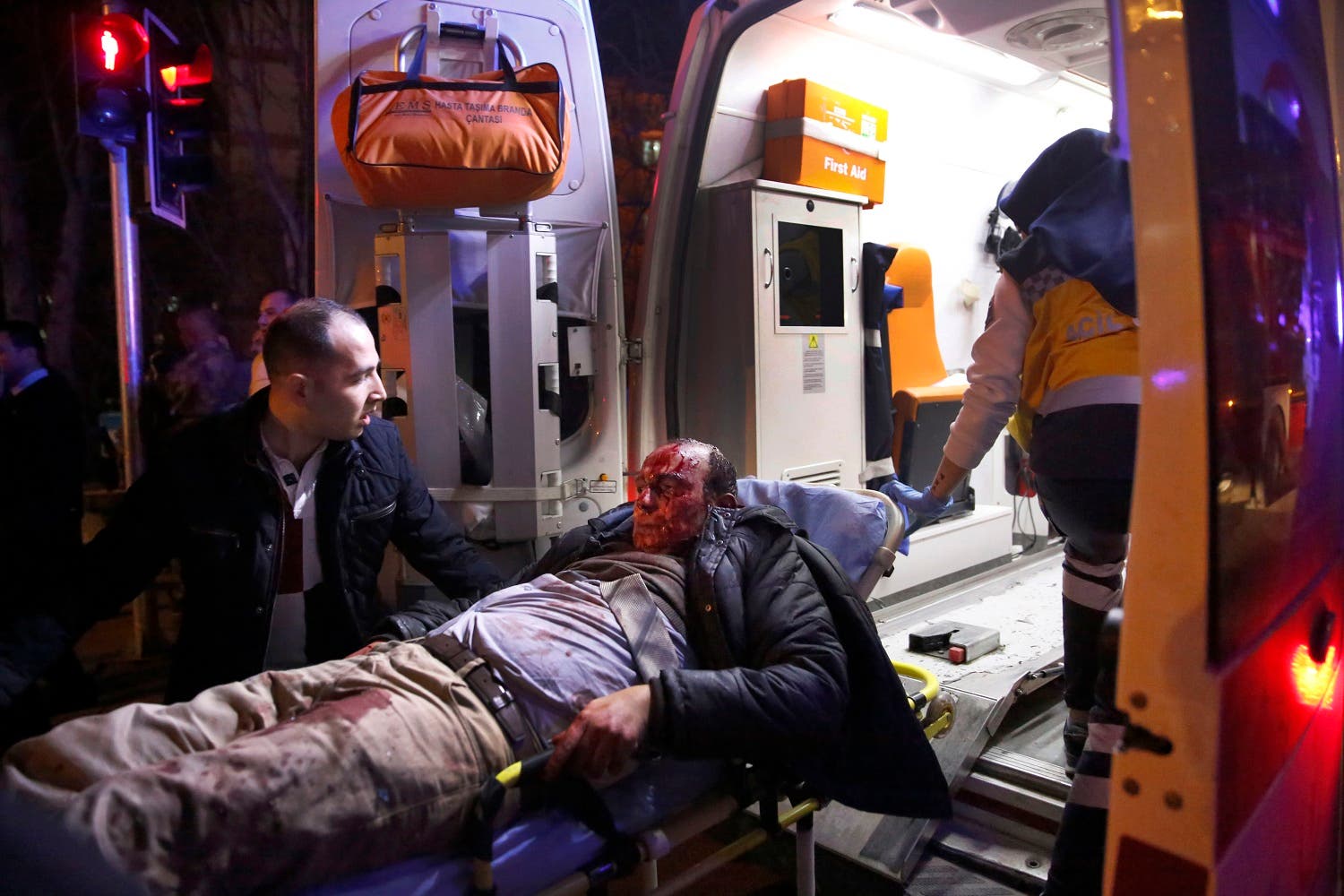 Paramedics carry a wounded man from the site of an explosion into an ambulance in Ankara. (AP)
SHOW MORE
Last Update: Wednesday, 20 May 2020 KSA 13:57 - GMT 10:57