Syria militants shot down a warplane on Tuesday in an area south of the city of Aleppo where insurgents are battling the Syrian army and allied militias, the Syrian Observatory for Human Rights said.

The monitor said a plume of smoke was seen as the plane caught fire before it fell in the Talat al-Iss highland, where al Qaeda-affiliated militants have come under heavy bombardment by Syrian and Russian planes since they captured the area this week.

Syrian state TV confirmed that the jet was shot down by a surface-to-air missile in Aleppo province and the pilot ejected.

However according to the monitor and a militant source said that the pilot of downed plane has been taken by al-Qaeda affiliated al-Nusra front to one of its headquarters.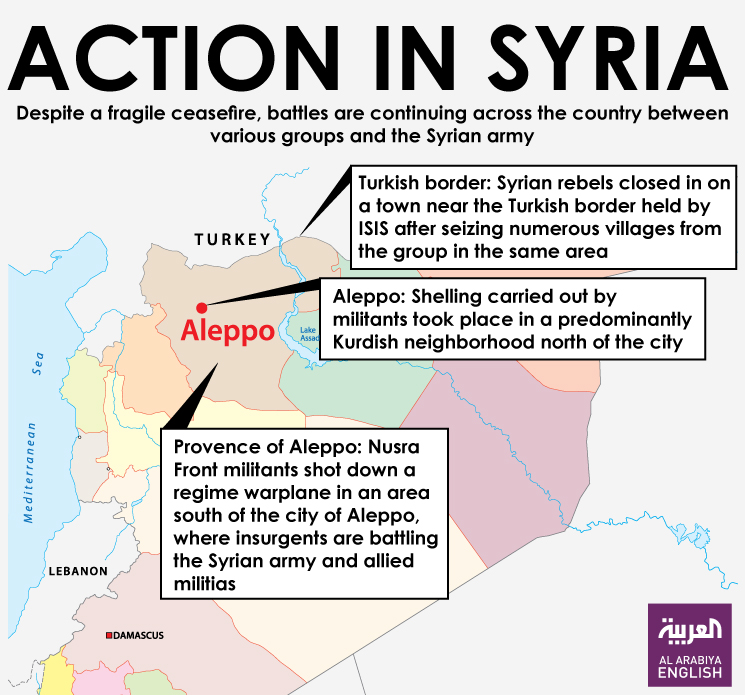 syria
Shelling in Aleppo
Syrian rebels advance against ISIS
SHOW MORE
Last Update: Wednesday, 20 May 2020 KSA 09:47 - GMT 06:47