Eighteen Kurdish militants were killed in clashes with Turkish security forces overnight when they tried to flee into Syria from the Turkish border town of Nusaybin, security sources said on Monday.

They said security forces were conducting a sweep through Nusaybin when clashes broke out as members of the militant Kurdistan Workers Party (PKK) tried to reach the nearby Syrian city of Qamishli.

Qamishli is largely under the control of the Syrian Kurdish YPG militia, which Ankara sees as an affiliate of the outlawed PKK.
Infographic: Mapping deadly Turkish-Kurd clashes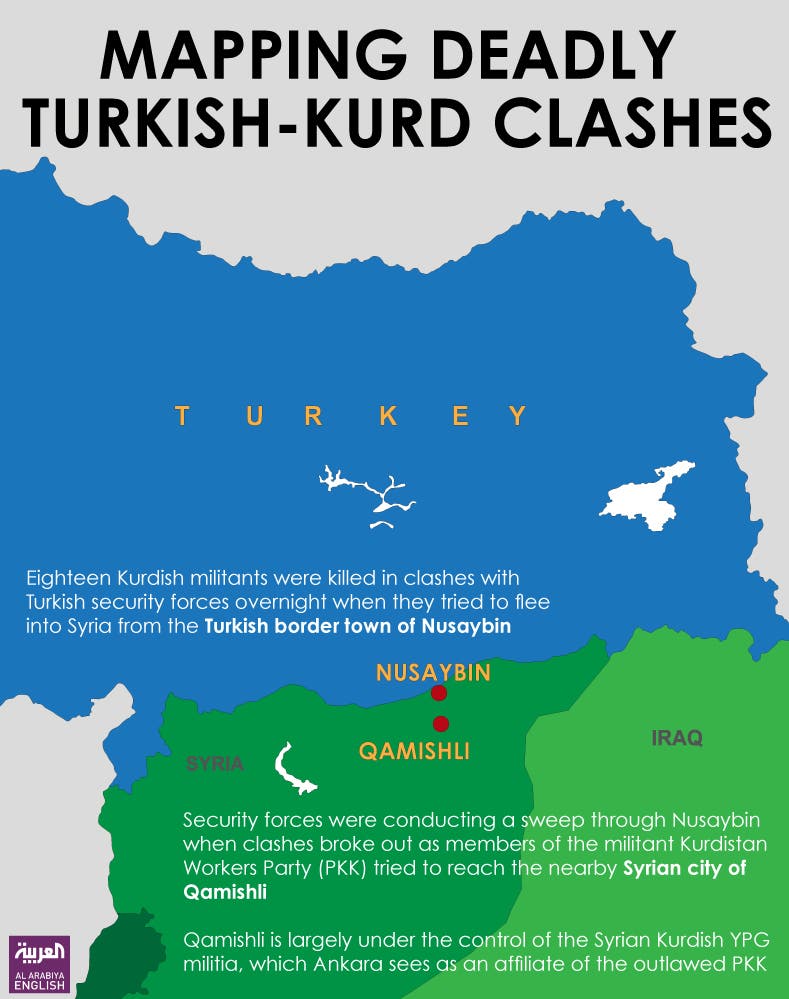 Infographic: Mapping deadly Turkish-Kurd clashes
SHOW MORE
Last Update: Monday, 18 April 2016 KSA 16:03 - GMT 13:03