A bomb blew up a bus and set fire to another in Jerusalem on Monday, wounding 16 people in an attack that Israeli Prime Minister Benjamin Netanyahu linked to a six-month-old wave of Palestinian street violence.

There was no immediate claim of responsibility from any Palestinian factions for the blast. Israeli officials declined to assign direct blame.

They said two of the casualties had not yet been identified and may have been bombers.

Suicide bombings on Israeli buses were a hallmark of the Palestinian revolt of 2000-2005 but have been rare since. With Palestinians carrying out less organised stabbing, car-ramming and gun attacks since October, Israel has been braced for an escalation.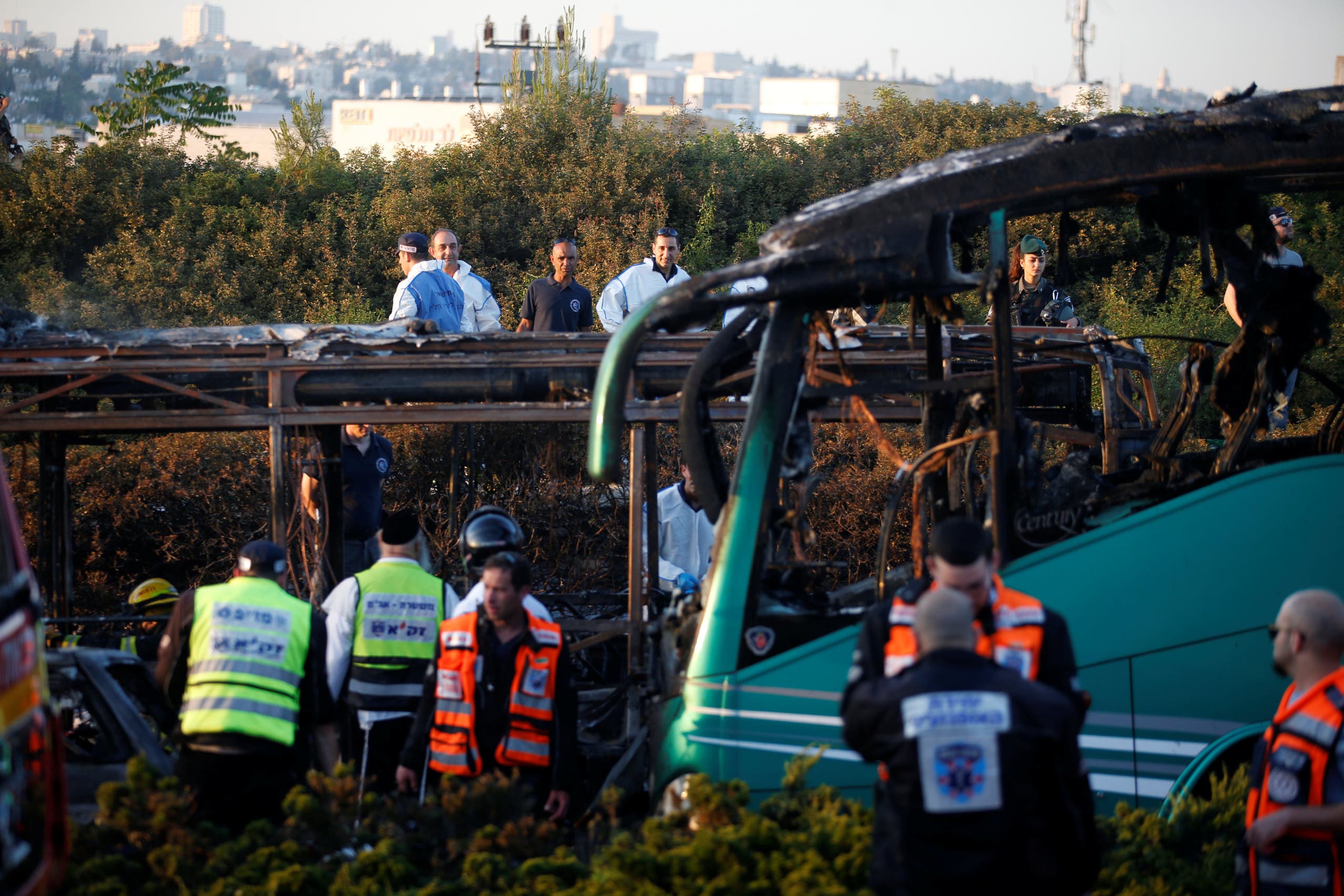 Emergency workers search the scene after a blast on a bus in Jerusalem April 18, 2016. REUTERS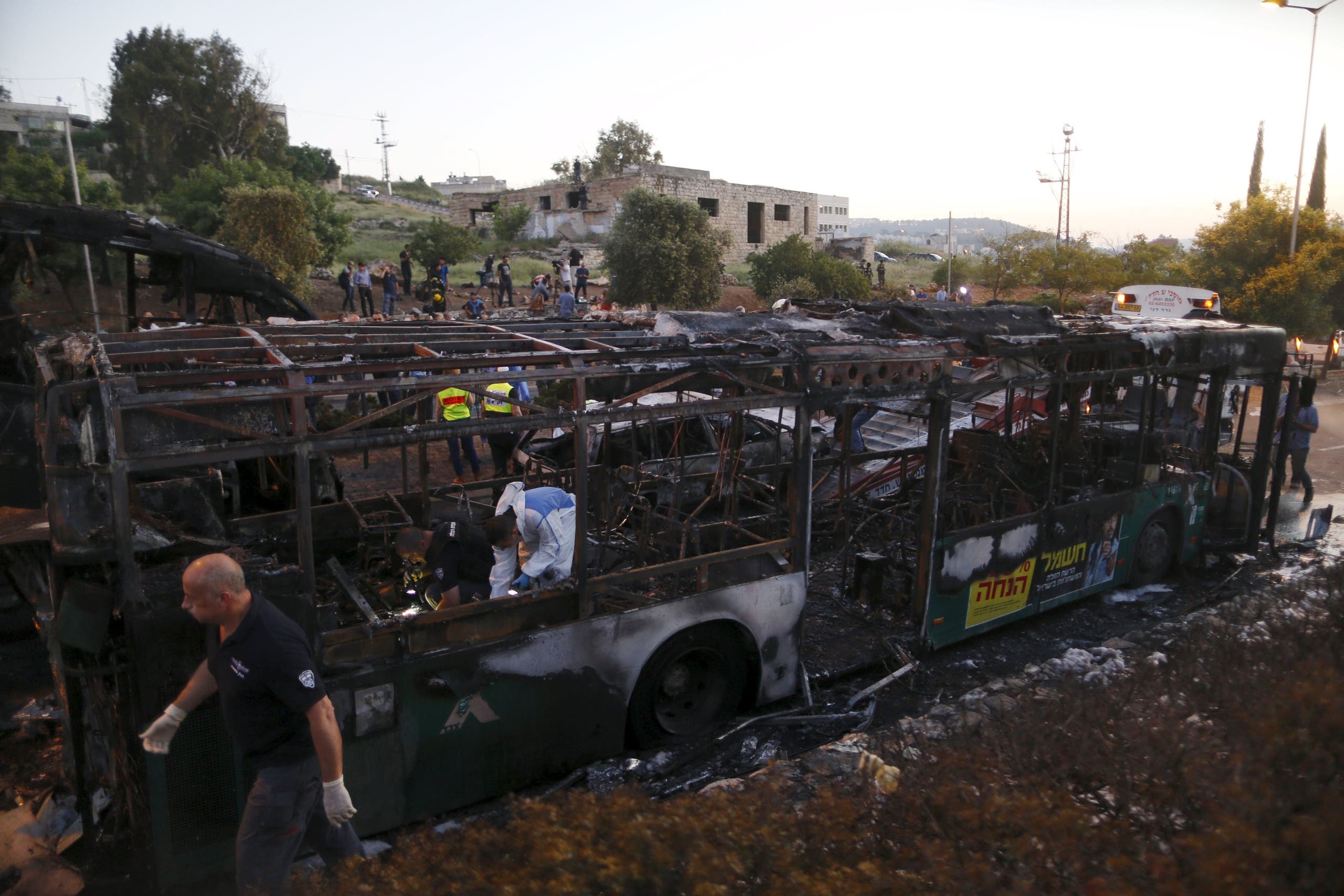 Israeli police forensic experts work at the scene after an explosion tore through a bus in Jerusalem on Monday REUTERS
SHOW MORE
Last Update: Wednesday, 20 May 2020 KSA 09:50 - GMT 06:50