Israel and Turkey on Sunday reached agreement to normalize ties, a senior Israeli official said, to end a six-year rift over the Israeli navy's killing of 10 Turkish pro-Palestinian activists who tried to sail to the blockaded Gaza Strip in 2010.

The Turkish foreign ministry had no immediate comment on the deal but an announcement on the restoration of ties was expected on Monday at 1000 GMT by Israeli Prime Minister Netanyahu in Rome, and Turkish Prime Minister Binali Yildirim in Ankara.

Netanyahu travelled to Rome on Sunday to meet US Secretary of State John Kerry and Israeli and Turkish officials were also in the Italian capital to finalize the deal.

The once-firm allies had been quietly mending fences in trade and tourism since their leaders held a conciliatory phone call in 2013 and negotiations have intensified over the past six months to clear the way for a mutual return of ambassadors.

The Israeli official said senior foreign ministry diplomats from both countries would separately sign parallel agreements on Tuesday.

The deal, politically touchy for both countries, could pave the way for lucrative Mediterranean gas deals and a diplomatic reprieve from Turkish troubles with next-door Syria and Europe.

The rare rapprochement in the Middle East, bitterly divided over Syria's civil war, has been largely driven by the increasing security risks with the rise of ISIS and as both countries sought new alliances amid a polarized region.

Israel, which had already offered apologies - one of Ankara's three conditions for a deal - for its lethal raid on the Mavi Marmara activist ship, agreed to pay out $20 million to the bereaved and injured, the Israeli official said in a briefing to Israeli reporters travelling with Netanyahu.

The status of Turkey's demand on Israel lifting a blockade on the Gaza Strip remained unclear but Netanyahu was expected to comment on the matter on Monday.

Israel demanded that its military officers and government officials be indemnified against prosecution on war crimes allegations. The official said the money would be paid after Turkey's parliament passed legislation on the issue.

Turkey's Islamist-rooted president Tayyip Erdogan had cast himself as guardian of Palestinian interests and engaged Hamas, the faction that controls Gaza and is on the terrorist blacklists of Israel and Western powers.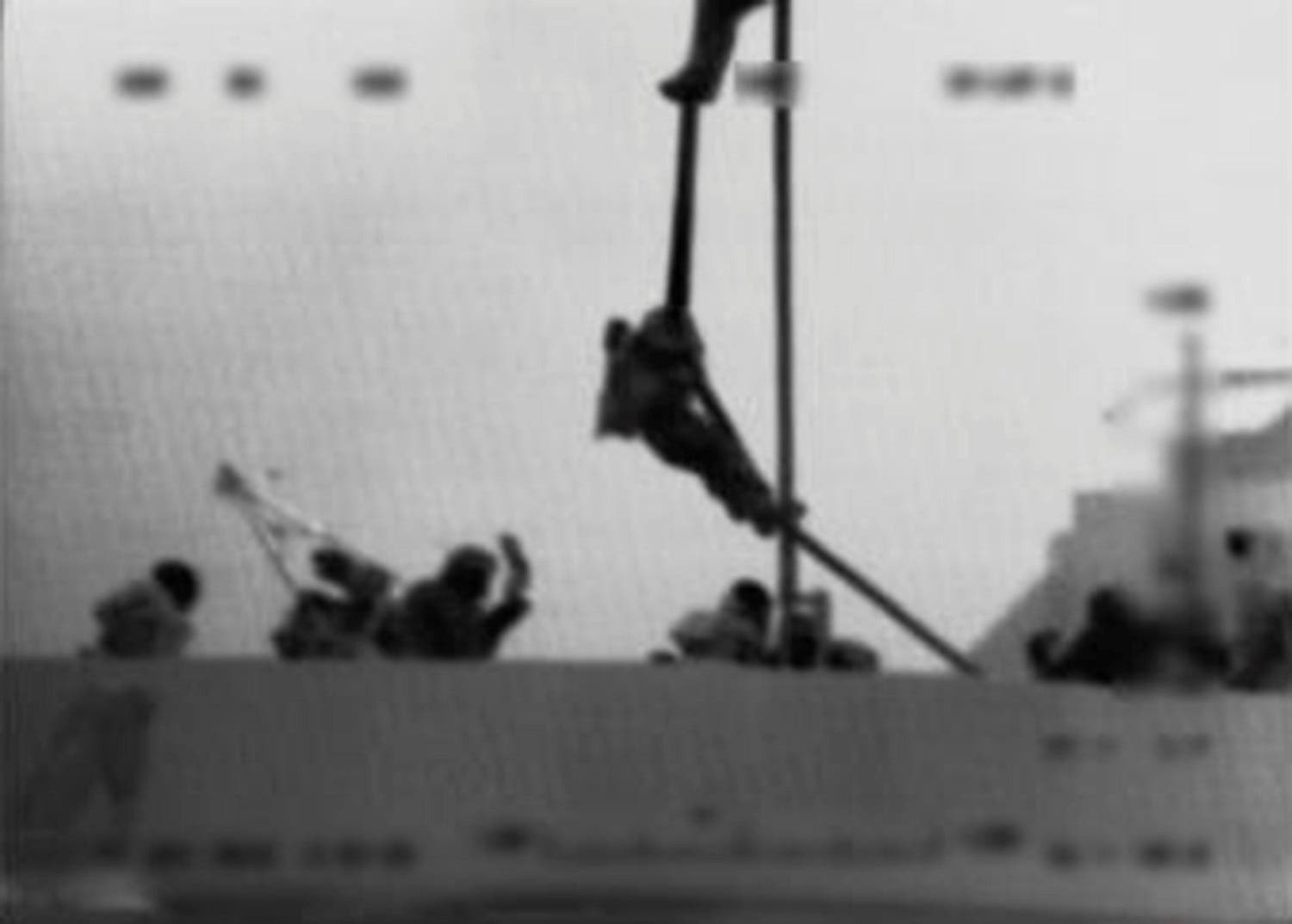 An Israeli marine is dropped from a helicopter onto the Gaza-bound ship Mavi Marmara in this frame grab from video released May 31, 2010 by the Israel Defence Forces (IDF) (File Photo: Reuters)
SHOW MORE
Last Update: Wednesday, 20 May 2020 KSA 09:51 - GMT 06:51