A video of a captured assailant confessing to Yemeni forces to the killing of an Emirati officer surfaced on social media this week.

In the footage, a man who identifies himself as Ammar Ali Hammed Ali is seen confessing to the murder of the Emirati military officer Captain Hadif Humaid al-Shamsi and the assassination of several others that were carried out over the past year in the port city of Aden.

Ali, who was arrested earlier this week after antiterrorism operations were carried out in Yemen's de facto capital, confessed that he and three other men shot al-Shamsi in front of civilians last October while he was guarding Emirates Red Crescent workers.

"After we shot the Emirati, people in the streets began to panic – so we start to shoot bullets into the air to panic people," Ali said.

Four days after the attack, hundreds of Yemenis staged a silent sit-in at the shooting scene to show tribute to the officer and thanks to the UAE for its help in sustaining Aden through the conflict in Yemen.

The assailant also gave details on the murder of a Red Crescent nurse, stating that members of al-Qaeda appeared to be part of the operation.
Watch assailant's confessions
Ali revealed that a former member of Yemen's Popular Resistance – who are loyal to the internationally recognized government of President Abdrabu Mansur Hadi – Mohammad Bawazeer had offered him 20,000 Saudi Riyals (US$5332) to kill the chief of police in Aden's town center, Crater.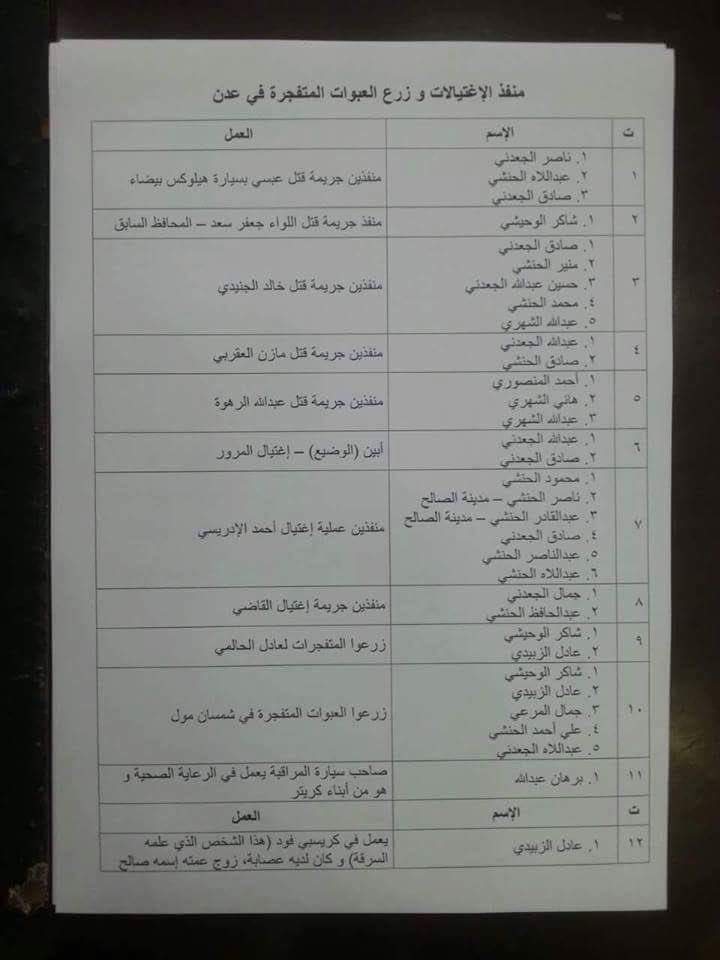 Documents were released showing a list of officials and officers who were killed with the names of those who assassinated them. Ruaa
SHOW MORE
Last Update: Wednesday, 20 May 2020 KSA 09:47 - GMT 06:47