United Nations Secretary-General Ban Ki-moon warned on Tuesday of an unprecedented "humanitarian catastrophe" in Syria's Aleppo and urged Russia and the United States to quickly reach a deal on a ceasefire in the city and elsewhere in the country.

Fighting for control of Aleppo, split between its government-held west and rebel-held eastern neighborhoods, has intensified in recent weeks causing hundreds of deaths and depriving many civilians of power, water and vital supplies.

"In Aleppo we risk seeing a humanitarian catastrophe unprecedented in the over five years of bloodshed and suffering in the Syrian conflict," Ban told the UN Security Council in his latest monthly report on aid access, seen by Reuters.

Aleppo is one of the bastions of the rebellion to oust Syrian President Bashar al-Assad, whose army is backed on the ground by Shi'ite Muslim militias from neighboring countries and from the skies by Russian air strikes.

"The fight for territory and resources is being undertaken through indiscriminate attacks on residential areas, including through the use of barrel bombs, killing hundreds of civilians, including dozens of children," Ban said in the UN report.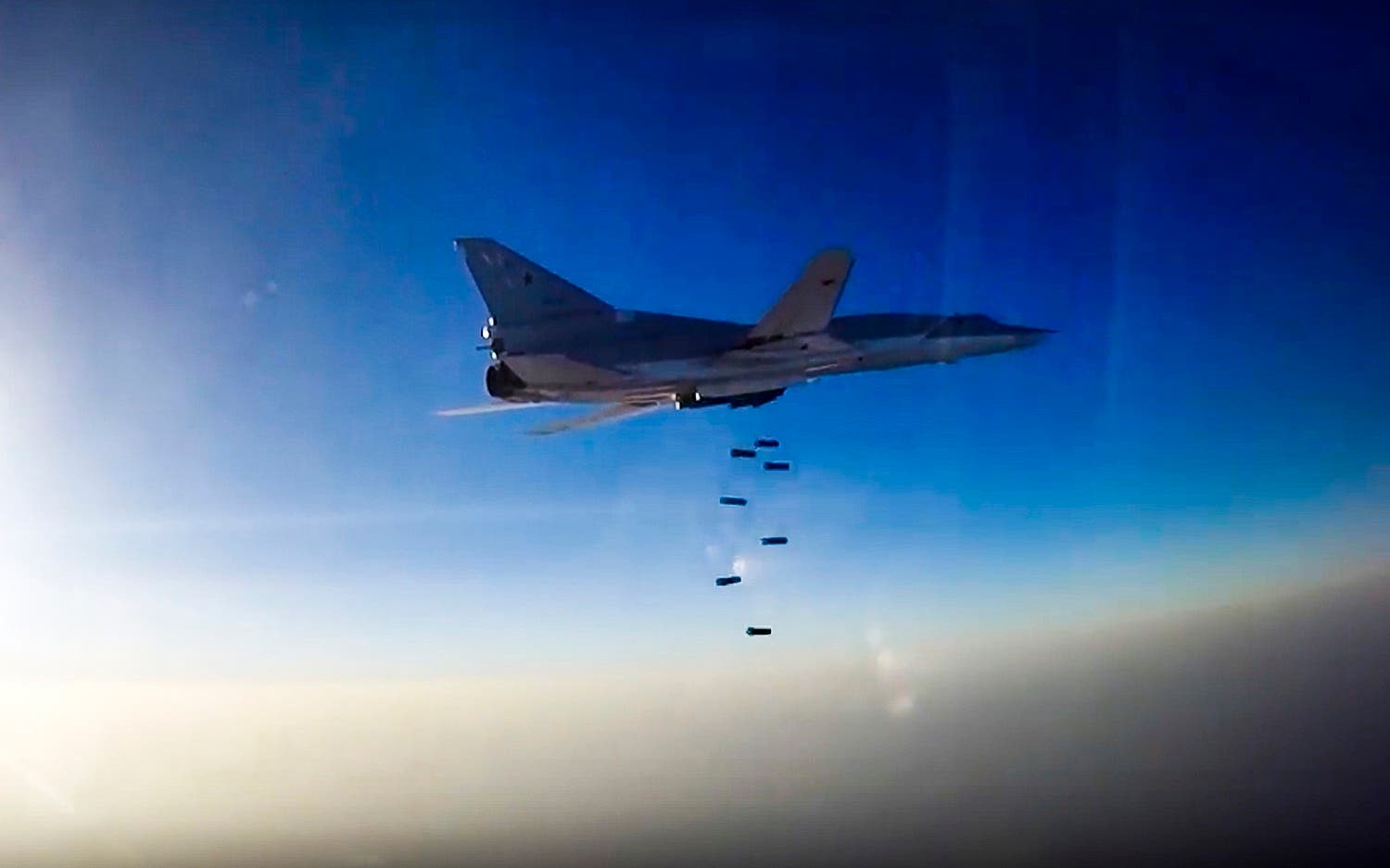 In this frame grab provided by Russian Defence Ministry press service, Russian long range bomber Tu-22M3 flies during an air strike over Aleppo region of Syria on Tuesday, Aug. 16, 2016. Russia's Defense Ministry said on Tuesday Russian warplanes have taken off from a base in Iran to target Islamic State fighters in Syria. (Russian Defence Ministry Press Service photo via AP)
SHOW MORE
Last Update: Wednesday, 20 May 2020 KSA 09:49 - GMT 06:49