Yemen's internationally recognized exiled government said on Saturday it welcomed a plan agreed by the United States, Gulf Arab states and the United Nations to restart peace talks with a goal of forming a unity government.

UN-sponsored negotiations to end 18 months of fighting in the impoverished country on Saudi Arabia's southern border collapsed this month and the dominant Iran-allied Houthi movement there resumed shelling attacks into the kingdom.

In talks in Jeddah this week, US Secretary of State John Kerry said the conflict had gone on too long and needed to end.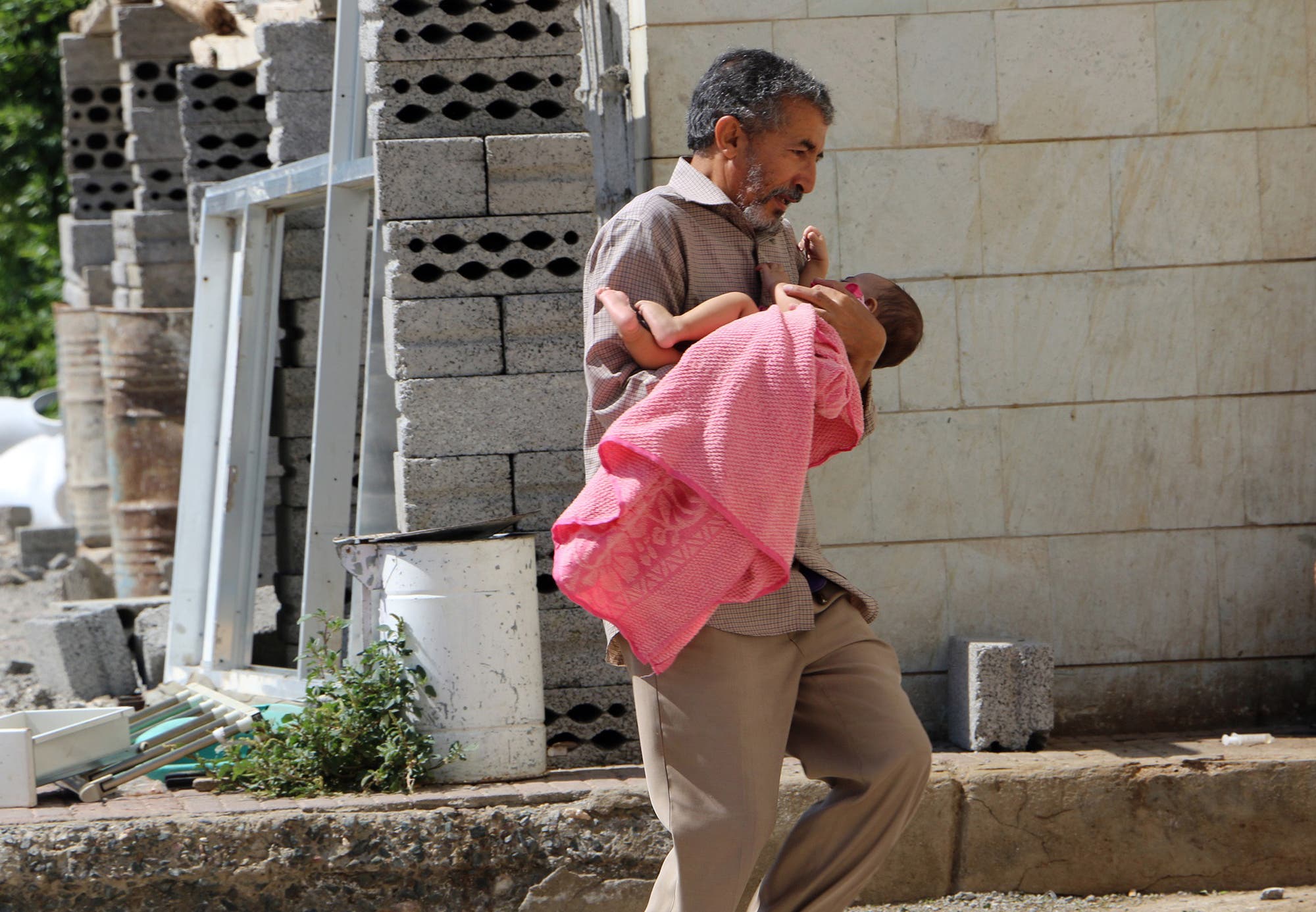 A child who was injured in clashes between tribal fighters and Shiite rebels known as Houthis is brought to a hospital by her father, in Taiz, Yemen, Sunday, Oct. 25, 2015. reuters

On Saturday, a statement from the exiled government carried by the Saba news agency said: "The government is prepared to deal positively with any peaceful solutions...including an initial welcoming of the ideas resulting from the meeting in Jeddah that included the foreign secretaries of the US, the United Kingdom and Gulf states."

The Houthis are yet to respond to the proposal.

Kerry said on Thursday the Houthis must cease shelling across the border with Saudi Arabia, pull back from the capital Sanaa, cede their weapons and enter into a unity government with their domestic foes.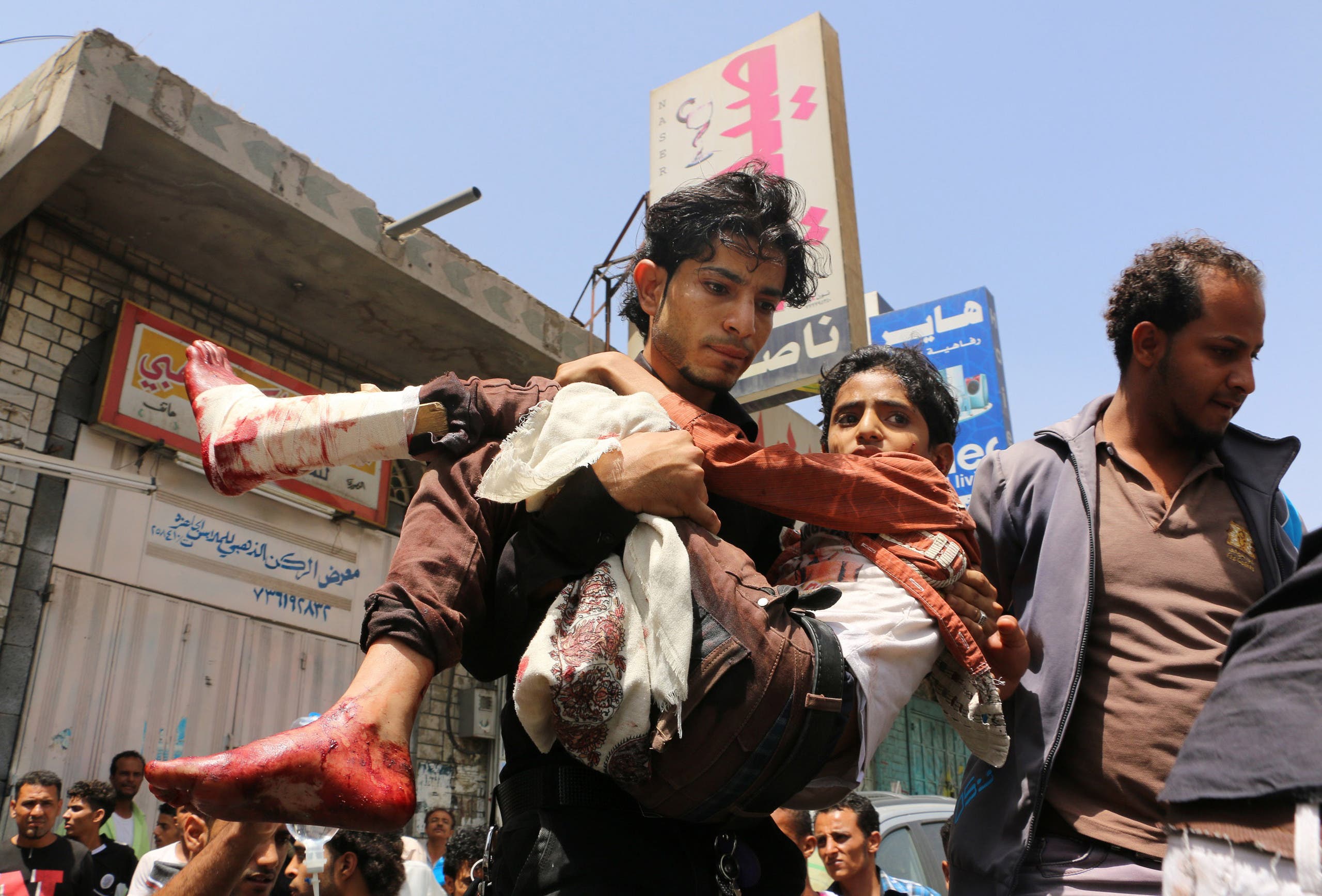 In this April 26, 2015, file photo, a man carries a boy who was injured during a crossfire between tribal fighters and Shiite militia known as Houthis, in Taiz, Yemen. (Reuters)

Yemen's internationally recognized government, based in Saudi Arabia, has made similar demands but insisted that the Houthis fulfil all those measures before any new government was formed. However, Kerry suggested they could move ahead in parallel.

The Yemen war has killed more than 6,500 people and displaced some 3 million.
SHOW MORE
Last Update: Wednesday, 20 May 2020 KSA 09:52 - GMT 06:52