Spokesman of the Arab coalition supporting the legitimacy in Yemen Maj. Gen. Ahmed Asseri has confirmed that Houthi militias are seizing 34 ships carrying humanitarian aid since more than 186 days.

"There are no UN humanitarian personnel today at the Al Hudaydah port – which is the largest remaining port under Houthi militia control – who can inspect and supervise distributing the much needed aid and medical supplies," Asseri said.

Asseri also added that humanitarian aid has been stacking in at Al Hudaydah port for nearly seven months because Houthi militias and forces loyal to the ousted Ali Abdullah Saleh are blocking the distribution of aid which resulted in depriving the residents from taking benefits from it.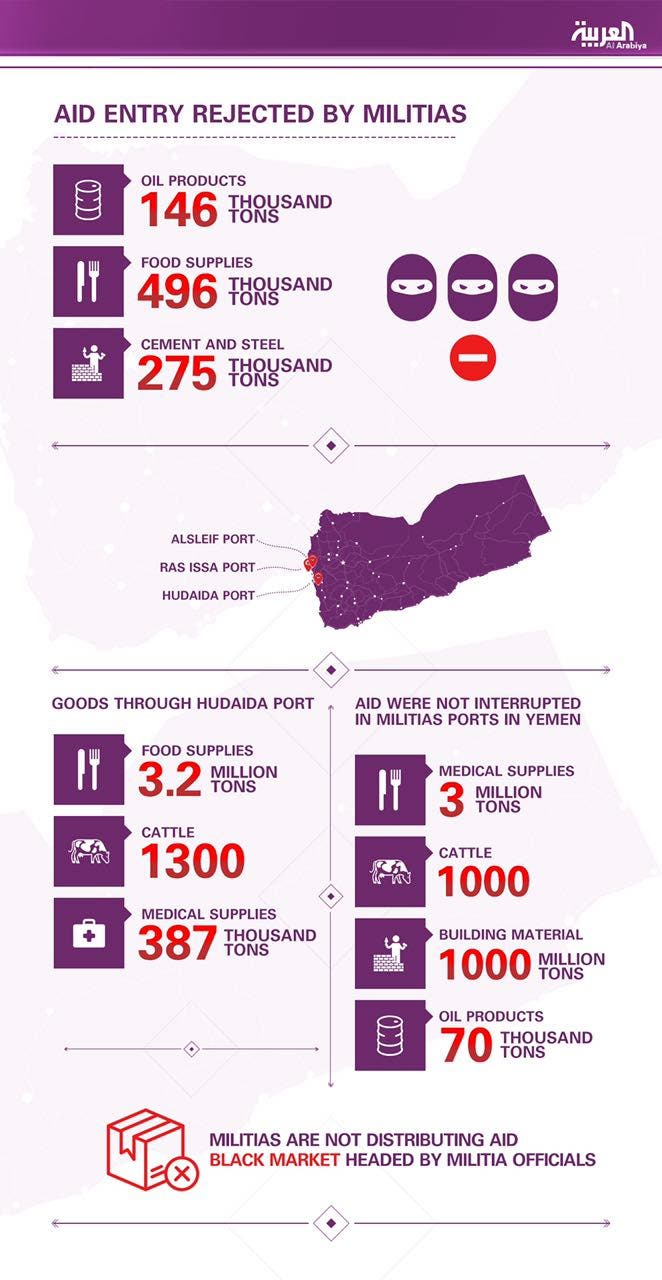 houthi
SHOW MORE
Last Update: Wednesday, 20 May 2020 KSA 09:50 - GMT 06:50