In an exclusive interview with Al Arabiya's General Manager Turki Aldakhil, Lebanese President Michel Aoun has said that he visited Saudi Arabia because it is the first country to invite him since he took power as he attempts to clarify specific foreign policy issues.
Hoping for Gulf tourists' return
Aoun to Al Arabiya: Lebanon did not harm Arabs
The war in Syria
On Hezbollah's militancy
Aoun: Taif Accord was never fully respected
Domestic issues as important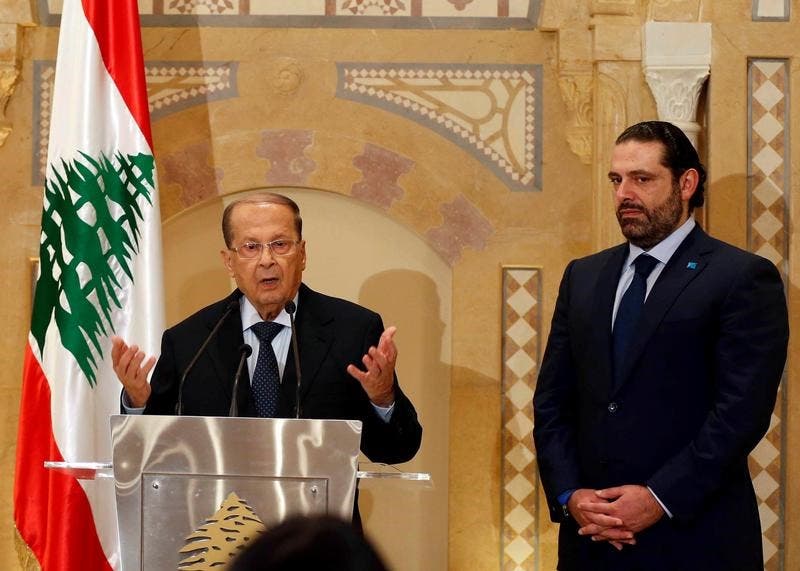 Lebanese President Michel Aoun (left) and Prime Minister Saad Hariri during the October press conference in Beirut on October 20 2016. Photograph: Mohamed Azakir - Reuters.
SHOW MORE
Last Update: Wednesday, 20 May 2020 KSA 09:50 - GMT 06:50