Syrian government forces battled rebels on the fringes of Damascus on Sunday, after the rebels attacked from a residential district towards a main square that is a gateway to the heart of the Old City, rebels and a monitor said.

The Syrian Observatory for Human Rights said the army and allied forces clashed with rebels in the Jobar district of the heavily fortified capital, an area that lies nearly two km north east of the old city walls.

A rebel commander said the assault on the army's last line of defense of the city's residential areas was aimed at relieving pressure on rebels who have lost ground in Qaboun and Barza, north of Jobar. The assault by a coalition of rebels included two suicide bombings launched by Islamist brigades, he added.

"This is to relieve the pressure on rebels with the regime not stopping its bombardment and artillery shelling," Abu Abdo, a commander from Failaq al Rahman said via internet messaging, adding that the rebels had seized several buildings that overlooked the Abbasiyin square, in the heart of the city.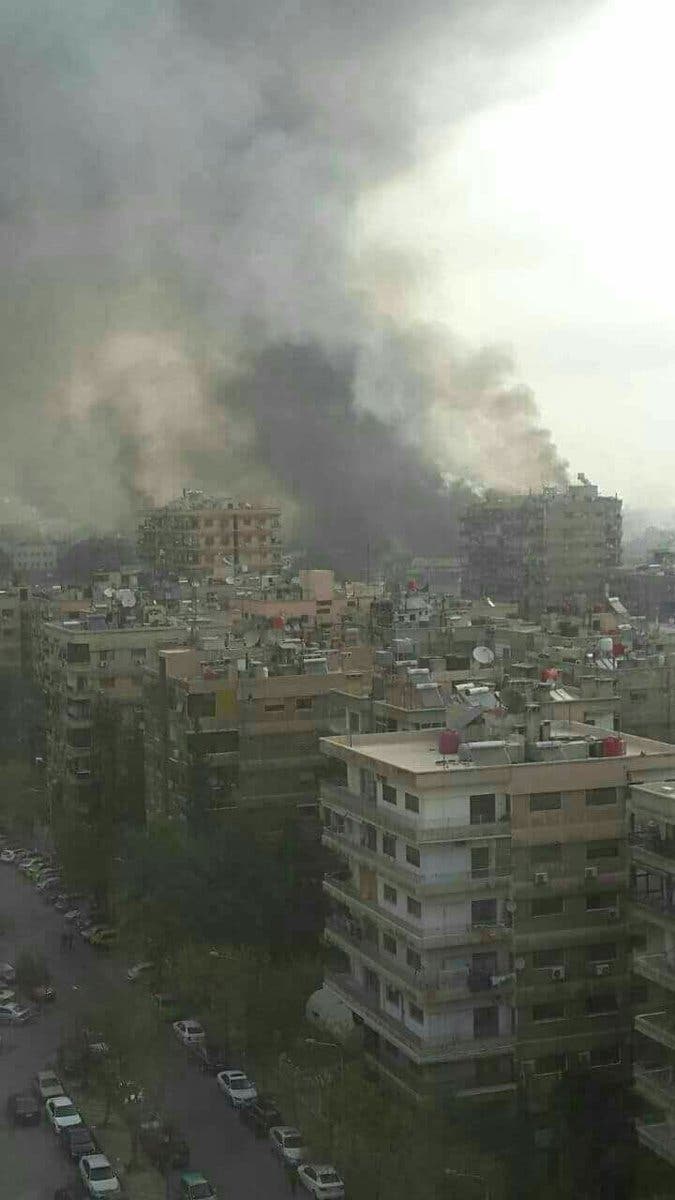 Smoke columns can be seen near the outskirts of the Syrian capital Damascus. (Supplied)
#دمشق محيط كراج العباسيين
الدعاء الثوار @RevolutionSyria pic.twitter.com/sJnlc0N8r9

— همام عيسى Hammam Isa (@Hemmemisa4) March 19, 2017
SHOW MORE
Last Update: Wednesday, 20 May 2020 KSA 09:50 - GMT 06:50