Russia warned on Friday that US cruise missile strikes on a Syrian air base could have "extremely serious" consequences, as President Donald Trump's first major foray into a foreign conflict opened up a rift between Moscow and Washington.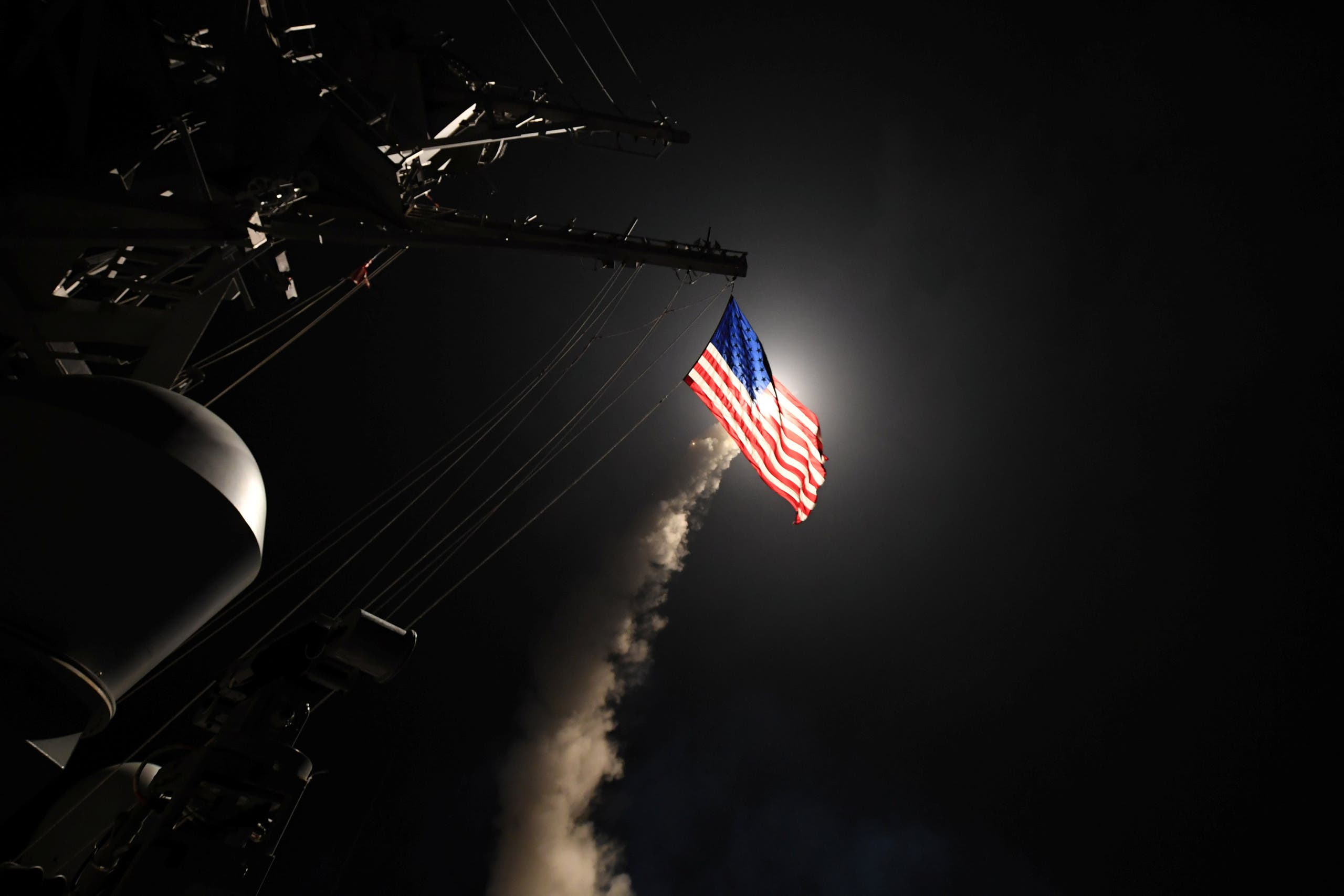 U.S. Navy guided-missile destroyer USS Porter (DDG 78) conducts strike operations while in the Mediterranean Sea which US Defense Department said was a part of cruise missile strike against Syria. (Reuters)
"Prepared to do more"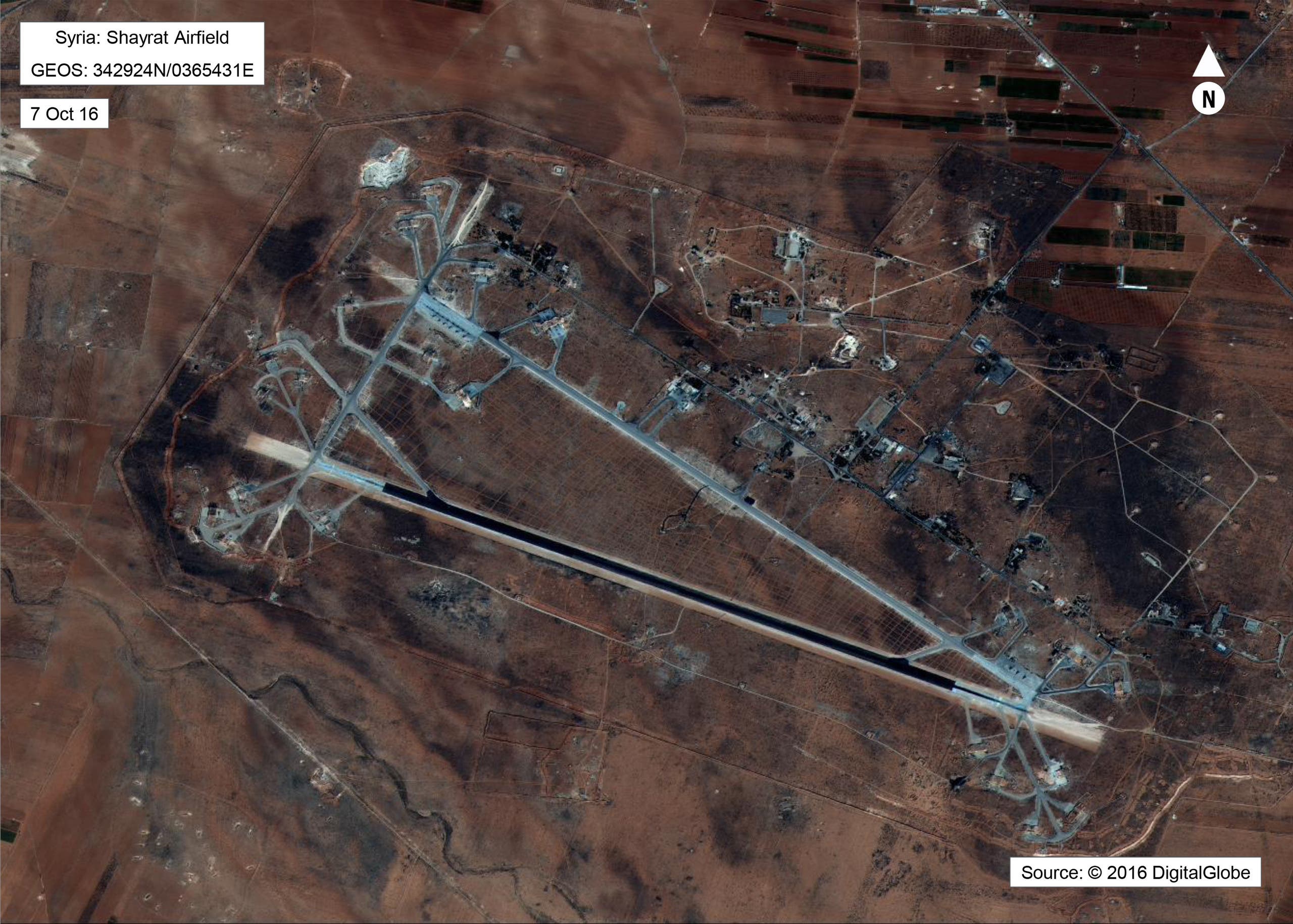 This image released by the US Department of Defense, shows the Shayrat airfield in Syria on October 7, 2016. (AFP)
Moscow wants explanation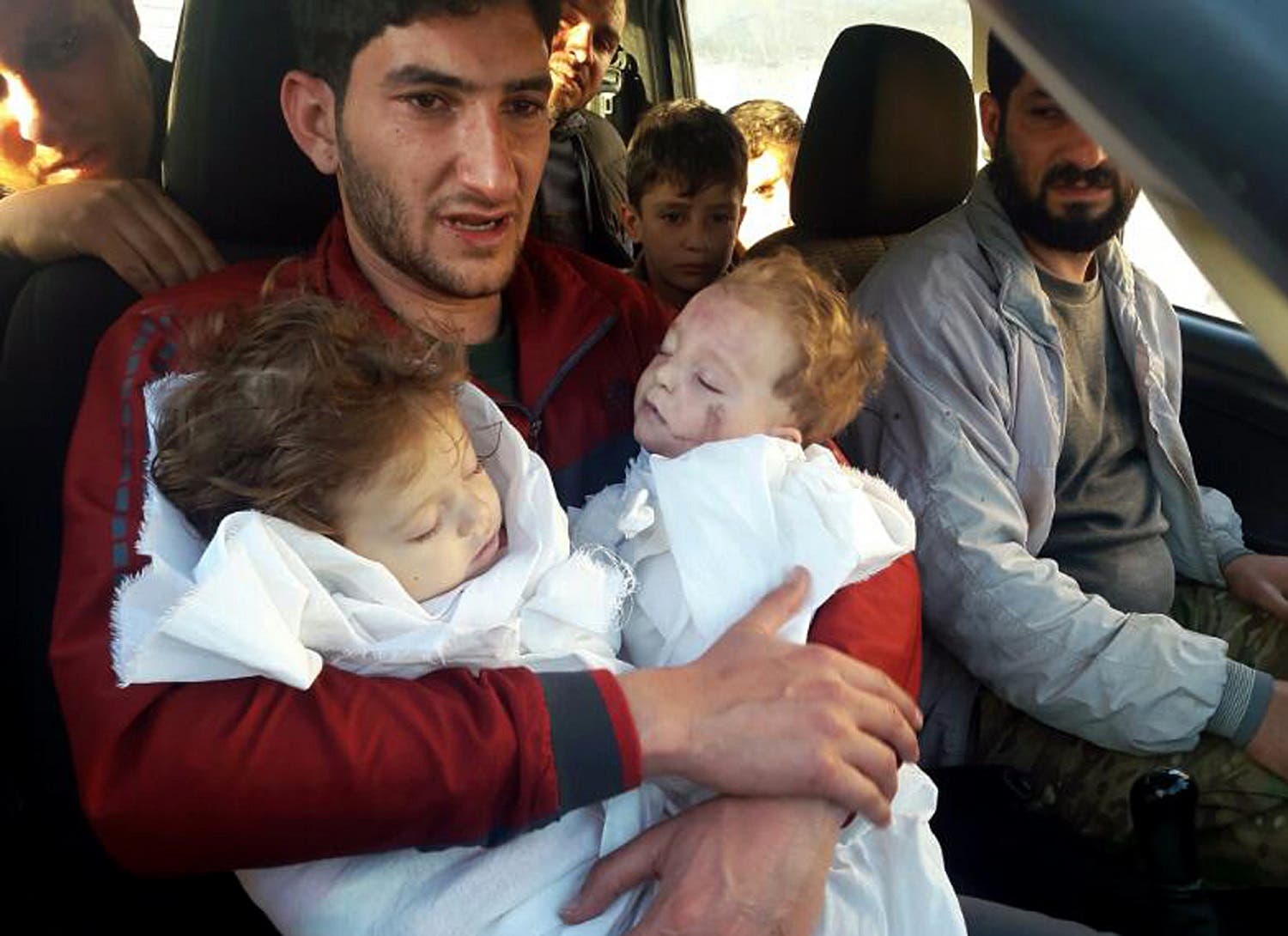 Abdul-Hamid Alyousef holds his twin babies who were killed during a suspected chemical weapons attack, in Khan Sheikhoun in Idlib. (AP)
SHOW MORE
Last Update: Saturday, 8 April 2017 KSA 08:28 - GMT 05:28