Syria's armed opposition said on Thursday it could not accept creating safe zones in Syria because it threatens the country's territorial integrity and said it would also not recognize Iran as a guarantor of the peace plan.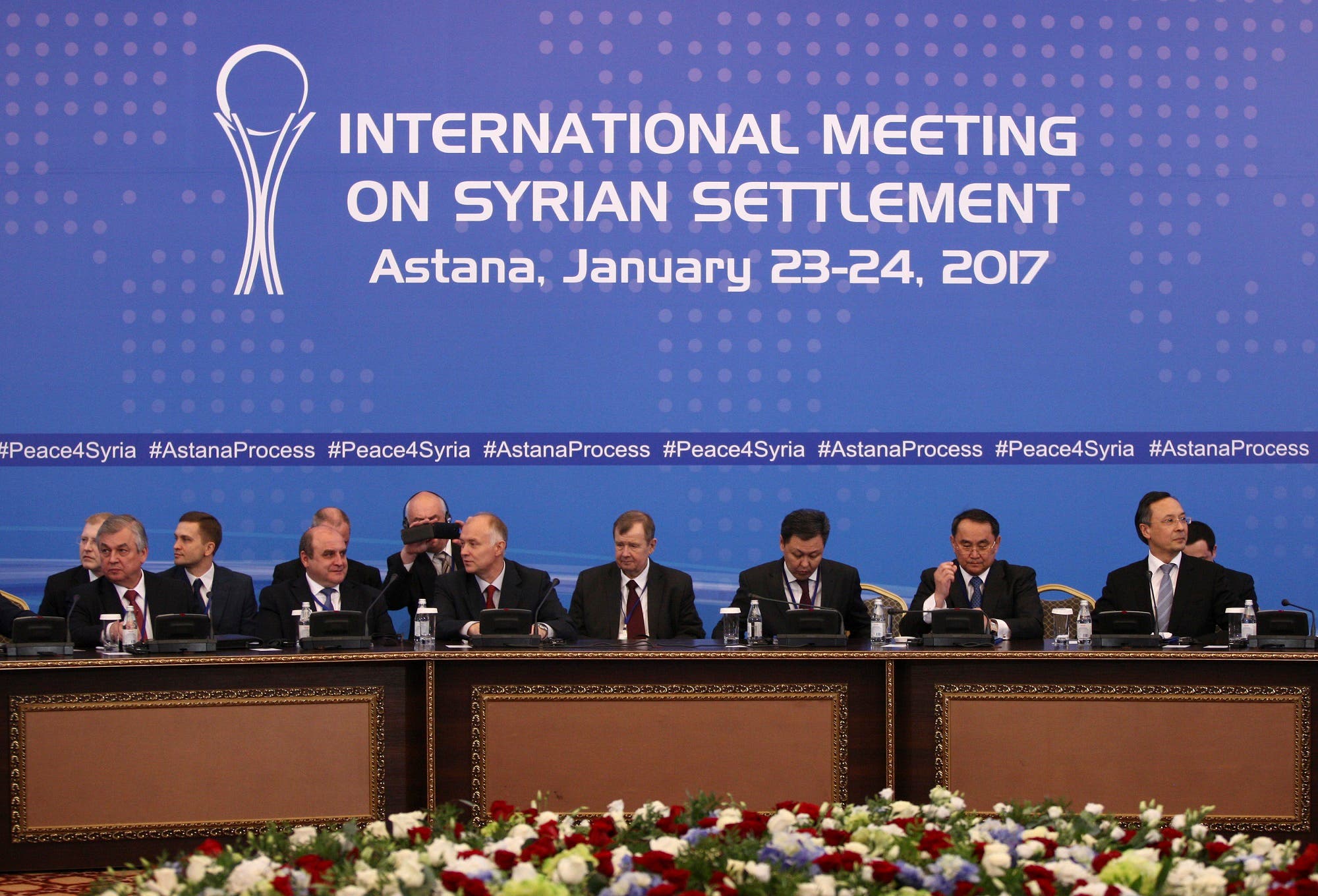 Participants of Syria peace talks attend a meeting in Astana, Kazakhstan January 23, 2017. (Reuters)

"We want Syria to maintain its integrity," opposition delegate Osama Abu Zaid said after the three guarantor states, Russia, Turkey and Iran signed a memorandum on creating safe zones in Syria at peace talks held in the Kazakh capital Astana.

"We are against the division of Syria. As for the agreements, we are not a party to that agreement and of course we will never be in favor (of it) as long as Iran is called a guarantor state."

Abu Zaid also said that there is "a huge gap" between Russia's promises and actions.
SHOW MORE
Last Update: Thursday, 4 May 2017 KSA 17:28 - GMT 14:28