Iraqi forces opened exit routes for hundreds of civilians to flee the Old City of Mosul on Saturday as they battled to retake the ancient quarter from ISIS militants mounting a last stand in what was the de facto capital of their "caliphate".

US-trained urban warfare units were channelling their onslaught along two perpendicular streets that converge in the heart of the Old City, aiming to isolate the militants in four pockets.

The United Nations voiced alarm on Saturday at the rising death toll among civilians in the heavily populated Old City, saying as many as 12 were killed and hundreds injured on Friday.

"Fighting is very intense in the Old City and civilians are at extreme, almost unimaginable risk. There are reports that thousands, maybe even tens of thousands, of people are being held as human shields (by ISIS)," Lise Grande, the UN humanitarian coordinator in Iraq, said in a statement.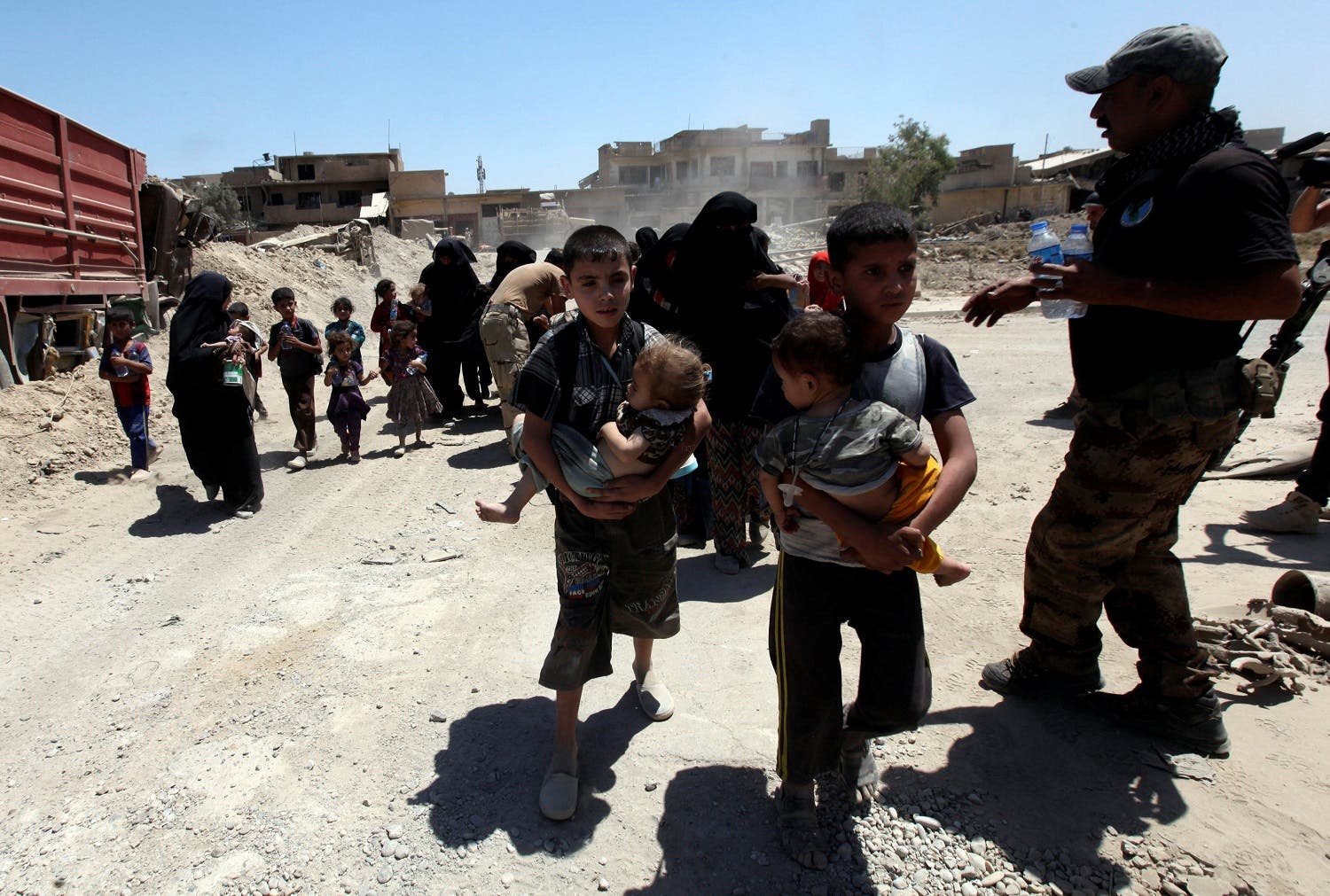 Displaced children who fled from clashes walk past Iraqi Counter Terrorism Service (CTS) at the old city of Mosul, Iraq, on June 24, 2017. (Reuters)


More than 100,000 civilians, of whom half are believed to be children, remain trapped in the crumbling old houses of the Old City, with little food, water or medical treatment.

The urban-warfare forces were leading the campaign to clear the militants from the maze of Old City alleyways, moving on foot house-to-house in locations too cramped for the use of armored combat vehicles.

Aid organizations and Iraqi authorities say ISIS was trying to prevent civilians from leaving so as to use them as human shields. Hundreds of civilians fleeing the Old City have been killed in the past three weeks.

A US-led international coalition is providing ground and air support in the eight-month-old campaign to seize Mosul, the largest city the militants came to control in a shock offensive in Iraq and neighboring Syria three years ago.

US-supported Iraqi government offensives have wrested back several important urban centers in the country's west and north from ISIS over the past 18 months.
Historic mosque blown up
SHOW MORE
Last Update: Saturday, 24 June 2017 KSA 15:23 - GMT 12:23