ISIS militants recaptured an eastern district of their Syrian bastion Raqqa on Friday, a monitor said, rolling back the advance of US-backed fighters.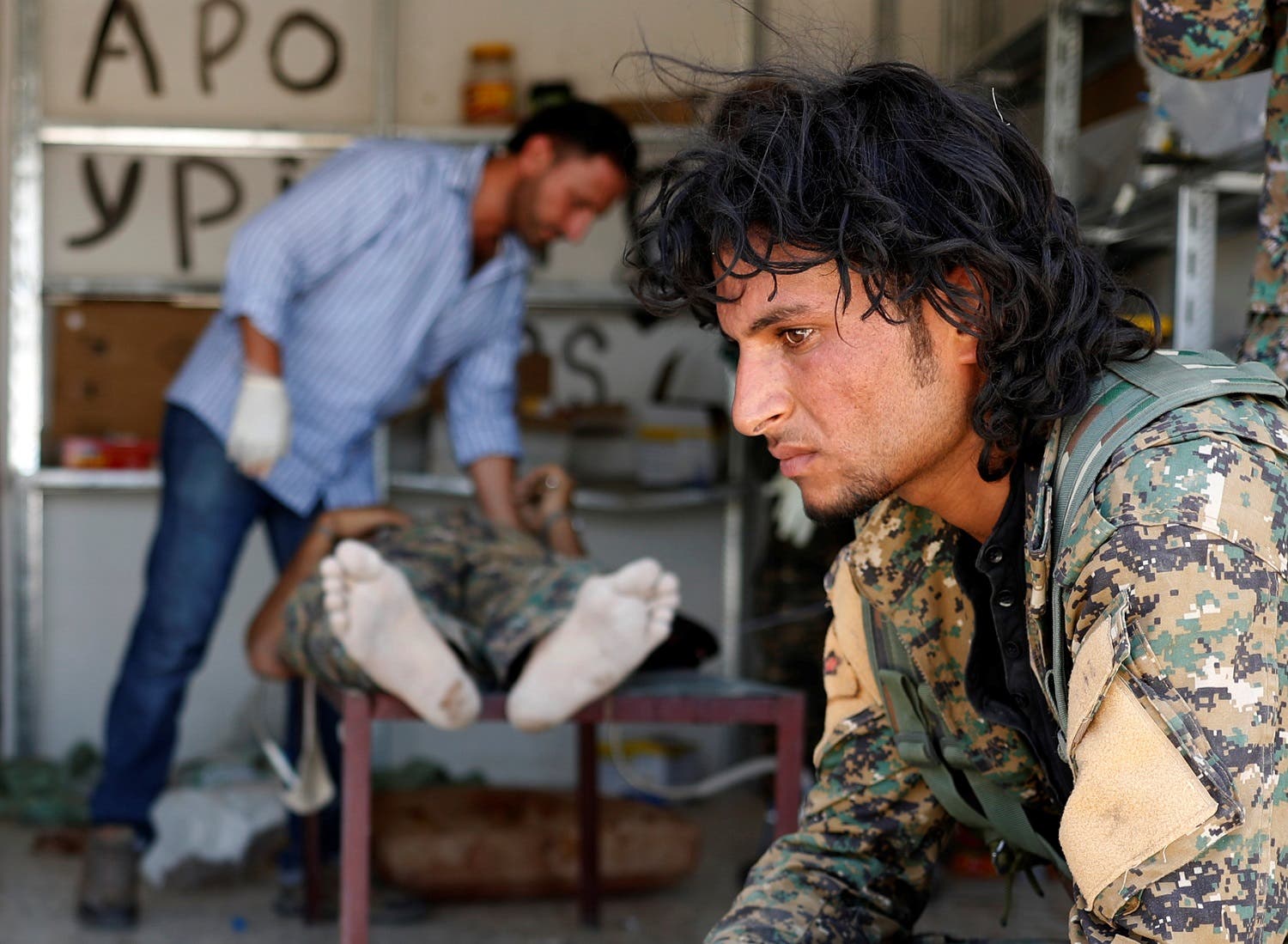 A Syrian Democratic Forces fighter sit as medics treat his comrades injured by sniper fired by ISIS militants in a field hospital in Raqqa, Syria June 28, 2017. (Reuters)


On Thursday, dozens of militants disguised in SDF uniforms launched an attack on al-Senaa from the city center, carrying out three suicide car bomb attacks and overrunning six SDF positions.
SHOW MORE
Last Update: Wednesday, 20 May 2020 KSA 09:49 - GMT 06:49