Iraqi forces clashed with ISIS militants holding out in Mosul's Old City on Wednesday, more than 36 hours after Baghdad declared victory over the jihadists in what they had made the de facto Iraqi capital of their self-declared caliphate.

Prime Minister Haider al-Abadi's victory announcement signaled the biggest defeat for the hardline Sunni group since its lightning sweep through northern Iraq three years ago. But pockets of Mosul remain insecure and the city has been heavily damaged by nearly nine months of grueling urban combat.

About 900,000 people fled the fighting, with more than a third sheltered in camps outside Iraq's second largest city and the rest living with family and friends in other neighborhoods.

Civilian activity has quickly returned to much of Mosul and work to repair damaged homes and infrastructure is underway, but authorities have not prepared a post-battle plan for governance and security in the city, officials say.

Iraqi forces exchanged gunfire with the militants in their final Mosul redoubt just before midnight and into the morning hours, three residents living just across the Tigris River from the area told Reuters.

Army helicopters strafed the Old City and columns of smoke rose into the air, though it was unclear if these came from controlled explosions or from bombs set off by ISIS, the residents said by phone.

"We still live in an atmosphere of war despite the victory announcement two days ago," said Fahd Ghanim, 45. Another resident said the blasts shook the ground around half a kilometer away.

An Iraqi military official attributed the activity to "clearing operations".

"There are Daesh (fighters) hiding in different places," he said, using an acronym for ISIS. "They disappear here and pop up there, then we target them."

Media access to the area has been heavily restricted since Abadi claimed victory on Monday, hailing "the collapse of the terrorist state".

Footage released by the ISIS news agency Amaq entitled "Fighting till the last gasp" and allegedly filmed in Mosul's Maydan district showed militants mixed in with civilians and unidentified corpses lying amid the rubble of an urban battlefield. Reuters could not authenticate the video.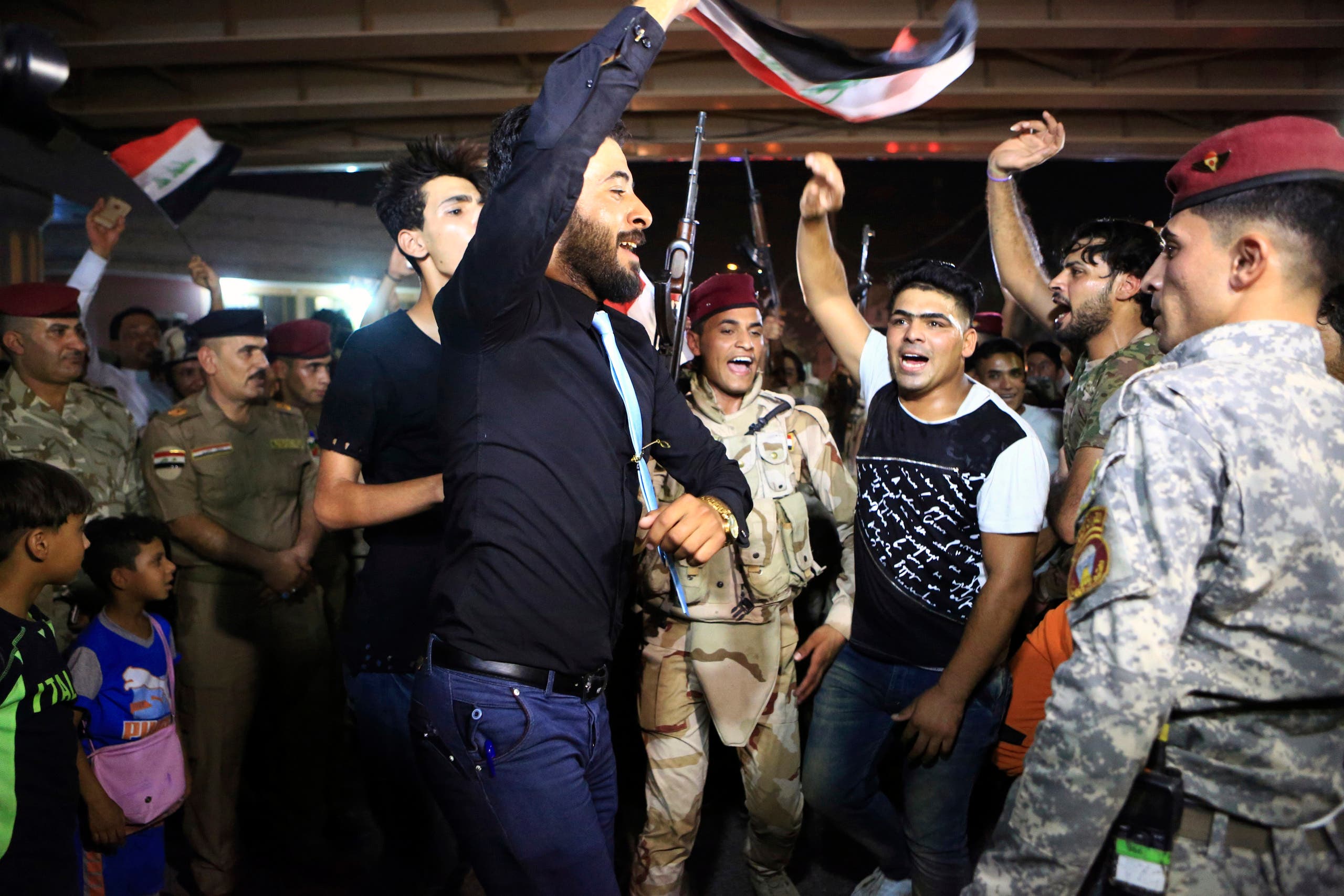 celebrate ap
Asymmetric attacks
SHOW MORE
Last Update: Wednesday, 20 May 2020 KSA 09:49 - GMT 06:49