The Arab League said on Thursday Israel's removal of new security measures that sparked days of violence at Jerusalem's al-Aqsa mosque had solved the immediate crisis but urged it to learn lessons by desisting from any such steps in future.

The dispute erupted after Israel installed metal detectors, cameras and steel barriers at Muslim entrances to the Aqsa compound, known to Muslims as the Noble Sanctuary, following the July 14 killing of two Israeli policemen by Arab gunmen who had concealed weapons inside the walled plaza.

The unannounced move provoked days of unrest, with violent clashes on the streets of East Jerusalem. Israeli forces shot dead four Palestinians, and a Palestinian man stabbed and killed three Israelis in their home in the Israeli-occupied West Bank.

"Israel's withdrawal from its provocative and illegal actions solves the crisis they themselves created," Arab League Secretary-General Ahmed Aboul Gheit said at an emergency meeting of Arab foreign ministers on Thursday.
Threat of igniting religious war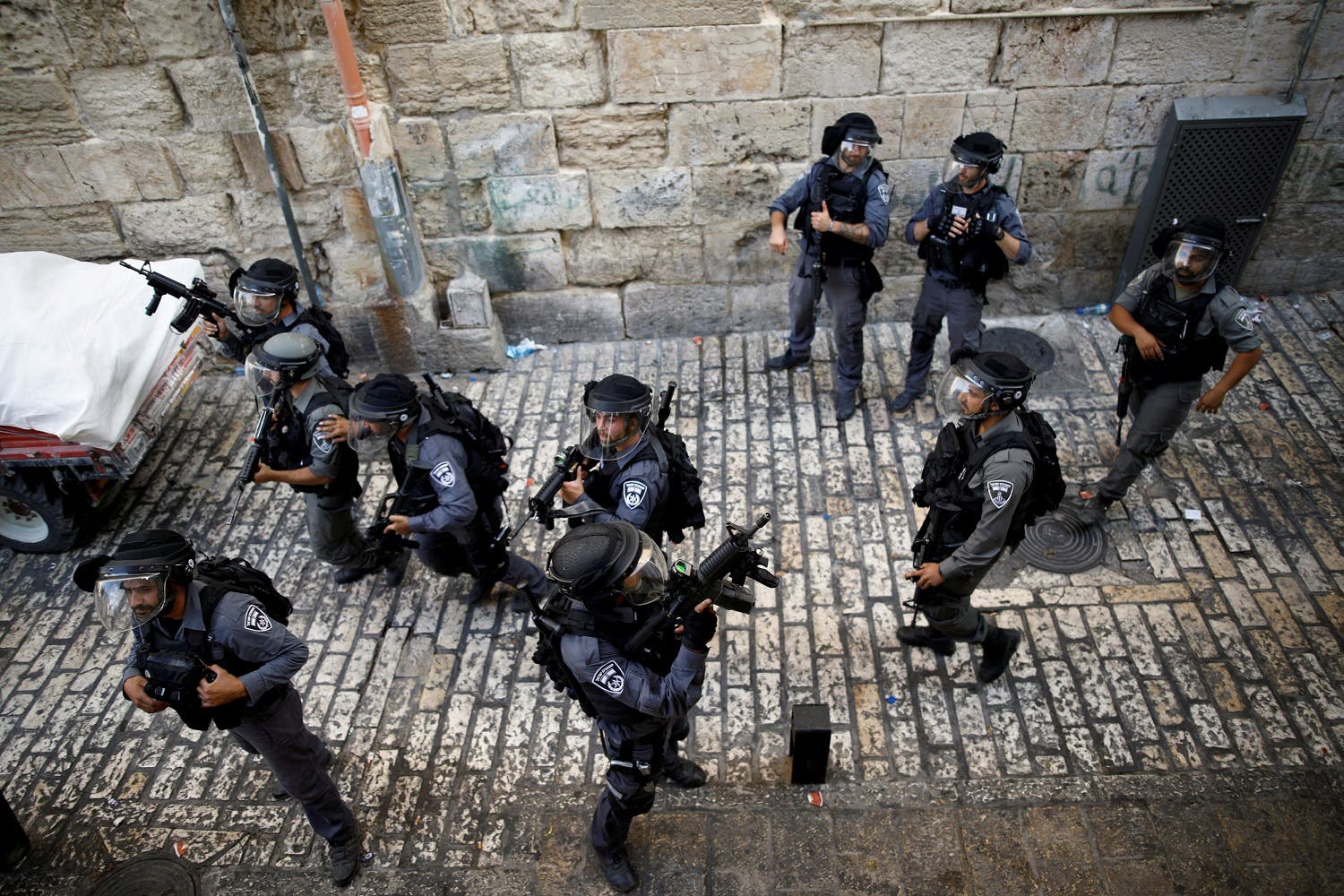 Israeli policemen guard a street at Jerusalem's Old city outside the Noble Sanctuary compound, after Israel removed all security measures it had installed at the compound on July 27, 2017. (Reuters)
SHOW MORE
Last Update: Wednesday, 20 May 2020 KSA 09:49 - GMT 06:49